While there have been online speculations about Adley Rutschman dating Alli Schwarm, it's important to note that these claims lack credible sources or official confirmation.
The exact details of Rutschman's personal life, including his current relationship status, are not publicly disclosed or confirmed at this time.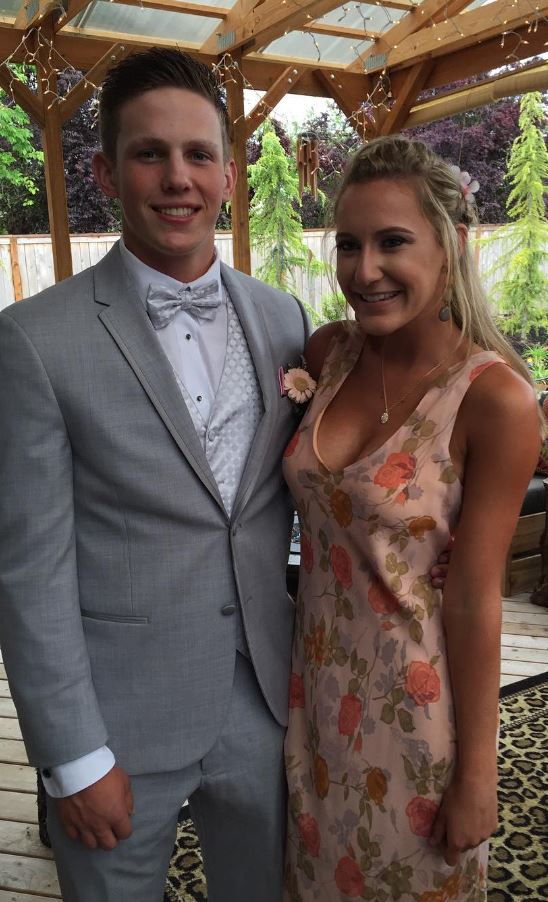 While it is true that the two went to the prom together back in 2016, this does not mean that they share a romantic relationship.
On May 16, 2016, Adley shared a photo on his Instagram handle featuring Alli with the caption, "Finally got to take this beautiful girl to a dance😊😊."
Adley Rutschman Girlfriend: Alli Schwarm Instagram Revealed
Alli Schwarm, currently living in Waimea, Hawaii, according to her private Instagram profile (@alli_schwarm), studied in Bilbao, Spain, in 2019.
She attended the Facultad de Ciencias Económicas y Empresariales de la Universidad del País Vasco (UPV/EHU) for four months studying both business and Spanish.
Before moving to Spain for further studies, she attended Sherwood High School, where she excelled in tennis.
From 2016 to 2020, she attended Washington State University.
While there, she was a Kappa Alpha Theta sorority member, Philanthropy Chair for Kappa Alpha Theta sorority member, and Honor's Society executive events director.
Schwarm currently works as a Guest Services Manager at Mauna Lani, Auberge Resorts Collection, as evidenced by her LinkedIn profile.
Flirting Incident With Madison Prewett
In 2020, Adley Rutschman, then 22-year-old, reacted to an enticing photo of Madison Prewett, the then 24-year-old model, on Instagram.
Prewett had posted a picture of herself wearing a red Sherri Hill dress and black heels, accompanied by a playful caption.
Prewett's caption read: "Roses are red, violets are blue, whoever finishes this best, dinner on me for two."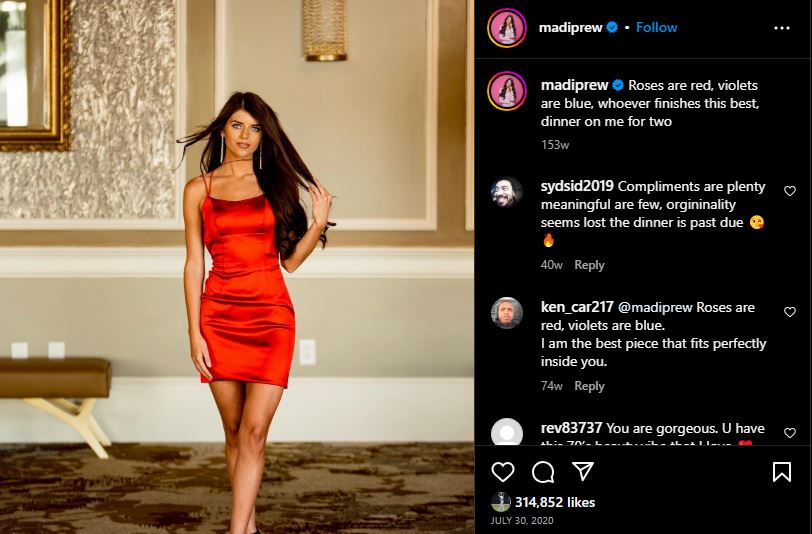 Rutschman, in response, cleverly wrote: "Roses are red, violets are blue…. I'll change your name to Rutschman from Prew."
The comment seems to have been deleted since.
Amid the banter, Prewett playfully replied, expressing surprise at the fast pace of their interaction and inquiring about the pronunciation of Rutschman's last name.
Rutschman, seizing the opportunity, suggested that they could discuss it over dinner, adding a winking emoji.
Adley Rutschman Sister Josie Rutschman Steals The Show
Adley Rutschman, a rising star for the Baltimore Orioles, showcased his talent during the MLB Home Run Derby on Monday night.
Although he was eliminated in the first round by Chicago White Sox slugger Luis Robert, Rutschman left a lasting impression.
Notably, his sister, Josie Rutschman, became a focal point for ESPN's cameras and producers throughout the event.
As Rutschman's father, Randy, served as his pitcher during the Home Run Derby, ESPN took the opportunity to highlight the significance of their entire family's involvement in his baseball journey.
Josie Rutschman's presence was particularly emphasized, capturing the attention of the cameras and playing a prominent role in the broadcast.
ESPN's coverage not only showcased Adley's outstanding performance but also celebrated the familial support and connections that have played a vital role in his development as a player.