The mother of Aidan Hutchinson, Melissa Sinkevics Hutchinson, is much more than just the guardian of an NFL star. Before being married to Aidan's father, she was a model and the winner of the Miss Michigan Teen USA beauty pageant in 1988.
After her marriage, however, Melissa took a break from her modeling career and gave more time to her family.
Still, she wanted to earn a living on her own, so she became a photographer.
It had been so long since she had last been in the limelight, but she again gained popularity after her son Aidan found a spot in the NFL as one of the top picks in 2022.
Melissa is a mother of three children now, but the youthful energy she had back in her days is still intact.
She likes hanging around with her young daughters, and you may not believe this, but she looks almost the same age as them, even though they have a considerable age gap.
Likewise, one can often see Melissa in the stadium during her son's matches and cheering for him.
Her way of celebrating her son's team is so crazy that her Insta posts have gone viral multiple times.
Let's gather much more exciting information about Melissa in the article below. But, before that, here are some quick facts about her.
Aidan Hutchinson Mother | Quick Facts
Full Name
Melissa Sinkevics Hutchinson
Date of Birth
July 13, 1972
Zodiac Sign
Scorpio
Nicknames
Not available
Age

50

Years Old
Birth Place
Dearborn, Michigan, United States
Current Residence
Plymouth, Michigan, United States
Education
• Divine Child High School (Dearborn, Michigan)

• University of Michigan (Ann Arbor, Michigan)

Nationality
American
Religion
Catholic
Ethnicity
White American
Height
1.65 m/5 feet 5 inches/165 cm
Weight
54 kg/119 lb.
Hair Color
Blonde
Eye Color
Blue
Tattoo
None
Sexual Orientation
Straight
Father's Name
Richard Sinkevics
Mother's Name
Susan Traxinger Sinkevics
Siblings
Two (Richard Jr., Hayley)
Marital Status
Married
Husband
Chris Hutchinson
Children
Three (Daughters- Mia and Aria, Son- Aidan)
Profession
Photographer, Entrepreneur, and Former Model
Famous As
Aidan Hutchinson's Mother
Net Worth
Not Available
Merch of Aidan Hutchinson
Jersey
Social Media
Instagram, Twitter
Last Update

March 2023
Aidan Hutchinson Mother | Early Life, Family & Education
Hutchinson's mother, Melissa Sinkevics, was born on July 13, 1972, in Dearborn, Michigan, to her parents, Richard (Father) and Susan Sinkevics (Mother).
Sinkevics grew up with her siblings, Richard Jr. and Hayley, in Dearborn and attended Divine Child High School.
Aside from her studies, Melissa was enthusiastic about sports, clothing, and modeling. She had already started modeling for various companies when she was ten.
Hence, she participated in the Miss Michigan Teen USA at a young age and won the title at just 16.
Although the pageant winner was heavily involved in modeling, she continued her studies after high school graduation.
In 1995, Melissa graduated with a bachelor's degree in communications from the University of Michigan.
Click Here to Learn Rodney Peete's Wife: Holly Robinson Peete's Bio, Career & Net Worth
Aidan Hutchinson Mother | Age, Weight & Height
Born in 1972, Melissa Hutchinson is currently 50 years old.
As a July person, she is Sagittarius, known for being always curious, passionate, and ready to push boundaries to do something new in life.
Similarly, Hutchinson is about 1.65 meters (5 feet 5 inches) tall and weighs around 54 kg (119 lb.).
The mother of three grown-up kids, Melissa is still very fit and looks way younger than her contemporaries.
Aidan Hutchinson Mother | Career
As mentioned above, Melissa started working as a fashion model before winning the Miss Michigan Teen title.
After getting more exposure through that event, Melissa received numerous offers from big companies, including Ford. So, one can say her first job was being a fashion model.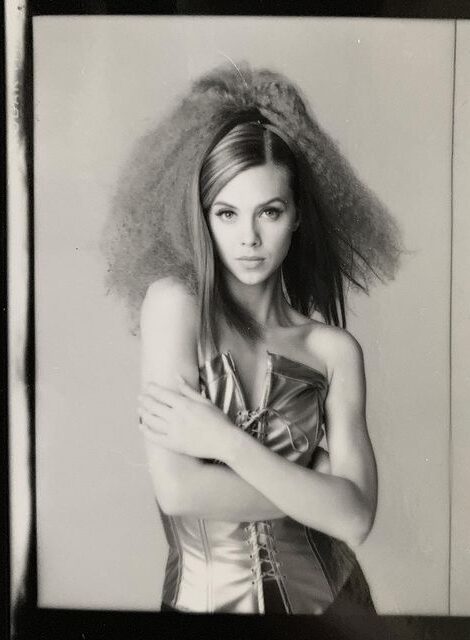 She was briefly involved with the Ford Motor Company as their spokesperson and model for almost a year from 1993.
Her association with another vehicle brand Buick was longer, for which she worked as a model for nearly five years until 1998.
In the late nineties, however, she became busier in her family affairs and could not give adequate time for the glamour business.
Being a model, Melissa Hutchinson was always interested in photography. She started her photography studio in 2001.
Aidan Hutchinson Mother | Personal Life
Aidan Hutchinson's mother, Melissa, and his father have been together for more than twenty-five years now. Chris and Melissa met at the University of Michigan in the nineties.
Chris was one of the most promising football players in college, and Melissa was famous among students because of her enchanting beauty.
So, when Chris started pursuing her, she did not take long to get along with him.
The famous duo dated for years and eventually married on June 24, 1995.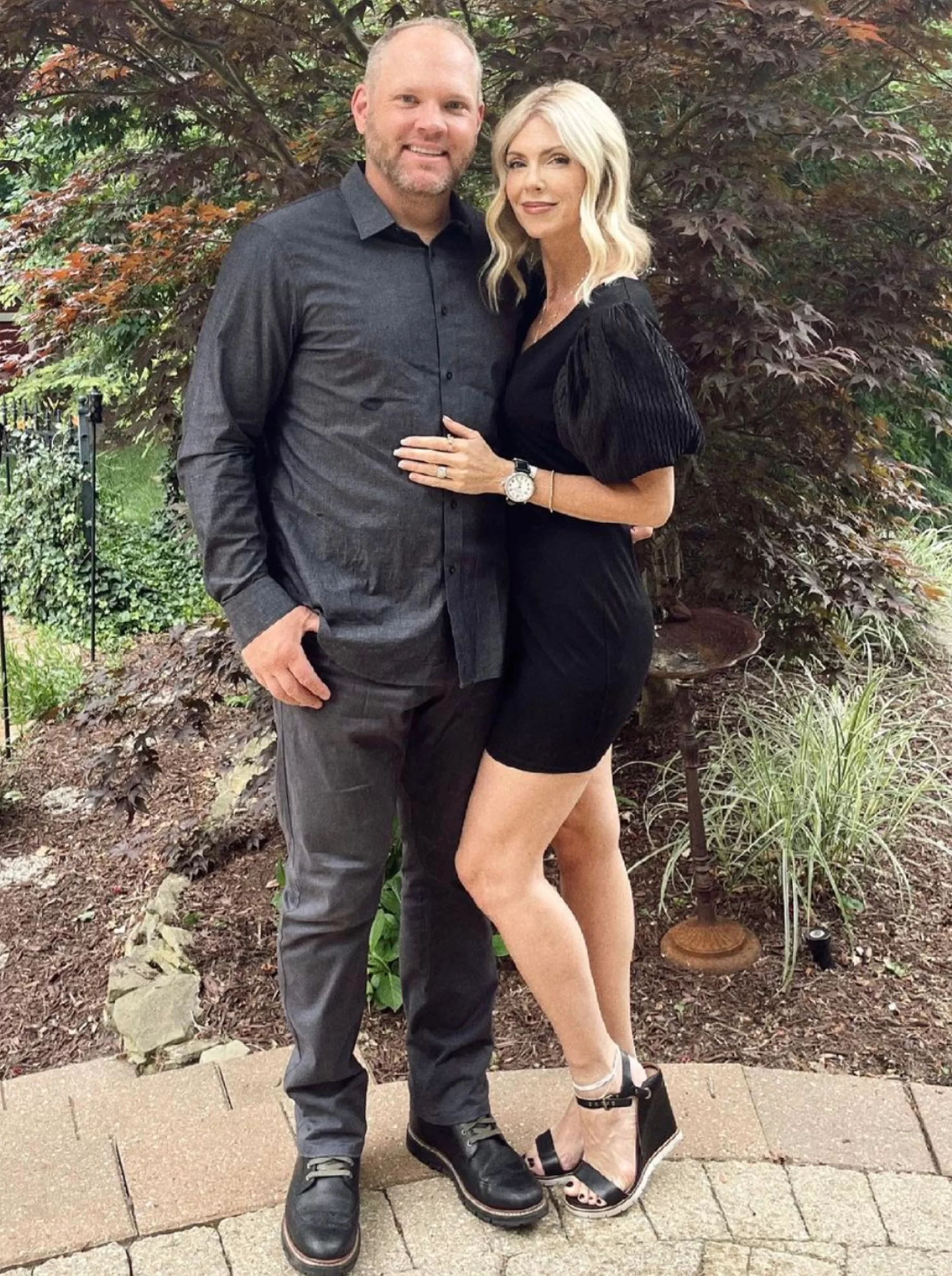 Following their marriage, the couple settled in Plymouth, Michigan, and had three children.
Melissa gave birth to their first child, Mia (daughter), on November 24, 1996.
She has already graduated from college and currently runs a photography company named Mia Hutchinson Photography.
Likewise, her second daughter, Aria, was born two years later, in 1998. The couple was blessed with their youngest child, Aidan, on August 9, 2000.
More about her husband, Chris, had initially intended to make a career in professional football but could not be successful.
He is a doctor and currently works at Beaumont Hospital in Royal Oak, Michigan.
Also, Learn About: Clark Harris: Early Life, Career & Net Worth
About Aidan Hutchinson
The newly introduced Detroit Lions defensive end Aidan Hutchinson was born to his parents, Melissa and Chris, in Plymouth, Michigan.
Growing up in a wealthy family with no sorrowful experiences, young Aidan was playful and was drawn to sports at a very young age. Moreover, his dad's past with football was a huge factor that took him closer to the game.
He attended Divine Child High School in Dearborn and played ball games in his teens.
After graduation, he enrolled in the University of Michigan and played college football for the Michigan Wolverines before making his NFL debut.
Aidan's college career was a massive success as he finished it with several prestigious awards, including Ted Hendricks Award, and Lombardi Award, among many others.
Various media had already speculated that Hutchinson would be the No.1 pick, if not one of the top picks in the upcoming 2022 NFL Draft. As expected, the Lions chose him as the second overall pick.
The club signed a four-year contract with Hutchinson on May 9, 2022.
Aidan Hutchinson Mother | Net Worth
One can find Melissa Hutchinson's net worth to be ranging from $1 million to $5 million, but she has never actually disclosed it.
However, she was in the modeling business for a long time, and as she has never stayed jobless till now, she might be earning well enough.
However, with the recent entry of Aidan into the NFL as one of the highest-paid newcomers, he is the wealthiest one in the family.
Aidan would earn a little over $35 million from his four seasons for the Detroit Lions.
In addition, he is expected to make a huge amount of money from his brand endorsement deals and merch sales in the coming years.
Aidan Hutchinson Mother | Social Media Engagement
Melissa Hutchinson is active on almost all social media platforms and popular among her son's fans.
Some months ago, she went viral on the Internet after she uploaded a clip on her Instagram reacting to her son's performance on the field.
However, it was not the first time Melissa had been in the spotlight during such moments.
A little while ago, she was all over the Internet for the same reason when the Detroit Lions were on HBO's Hard Knocks.
View this post on Instagram
You can follow her on her socials and know her more if you want to, going through the links given below:
Instagram: @melissahutch
Twitter: @MelissaHutch_
Frequently Asked Questions (FAQS)
What was Aidan's signing bonus?
After his selection, the Detroit Lions offered Aidan Hutchinson a rookie contract worth over $35 million for four seasons. Out of the total amount, about $23 million was his signing bonus.
How tall is Aidan?
Aidan Hutchinson stands 2.01 meters (6 feet 7 inches) tall.
You Might Want To Read About Chris Simms Father: Phil Simm's Career, Net Worth & NFL