Alec Burks is an American professional basketball player who plays shooting guard for the Detroit Pistons of the National Basketball Association (NBA).
Burks started his NBA career after the Utah Jazz picked him with the 12th pick overall in the 2011 NBA draft.
Since his NBA draft, Burks has come a long way and played for teams like Utah Jazz, Cleveland Cavaliers, Sacramento Kings, Golden State Warriors, Philadelphia 76ers, New York Knicks, and Detroit Pistons.
The NBA star's time with the Jazz was a bit of a struggle as he suffered from multiple injuries limiting his game time.
This article will uncover the early life, career, personal life, professional life, and many lesser-known facts of the NBA player.
So, make sure to go through the article till the end to find out how a boy from Missouri became a champ.
But before knowing him in detail, let us have a look at the quick facts.
Quick Facts
Full Name
Alec Burks
Date of Birth
July 20, 1991
Birth Place
Grandview, Missouri, USA
Nickname
Unknown
Religion
Christianity
Nationality
American
Ethnicity
African-American
Zodiac Sign
Cancer
Age
31 Years Old
Height
6'6″/1.98 m/198 cm
Weight
97 kg/214 lb.
Hair Color
Black
Eye Color
Black
Build
Athletic
Father's Name
Steve Burks
Mother's Name
Dina Burks
Siblings
One (Steve Jr.)
Sexual Orientation
Straight
Education

Grandview High School
University of Colorado

Marital Status
Married
Partner
Elyse Hart-Shelton
Kids
3
Profession
Professional Basketball Player
Clubs he played for

Utah Jazz
Cleveland Cavaliers
Sacramento Kings
Golden State Warriors
Philadelphia 76ers
New York Knicks
Detroit Pistons

NBA Draft
2011 / Round: 1 / Pick: 12th Overall
Position
Point / Shooting Guard
NBA Seasons
11
NBA Playoffs
4
Career High
34 points
Net Worth
$13 million
Salary
$10,012,800
Currently Plays For
Detroit Pistons
Jersey Number
5, 18, 20, 8, 13, 10
Career Highlights & Awards

Big 12 All-Rookie Team (2010)
Big 12 Freshman of the Year (2010)
First-team All-Big 12 (2011)

Favorite Movie
House Party
Favorite Food
BBQ
Favorite Artist
Jay-Z
Social Media
Twitter, Instagram
Merch
Game Jersey
Last Update
May 2023
Early Life, Family & Education
Alec Burk was born on July 20, 1991, to Steve and Dina Burks in Grandview, Missouri. His father is a factory worker, and his mother is social security worker.
Steve was also a basketball player who used to play for the University of Washington.
Alec grew up with his older brother, Steve Jr. He had a decent childhood and attended Grandview High School from 2005 to 2009.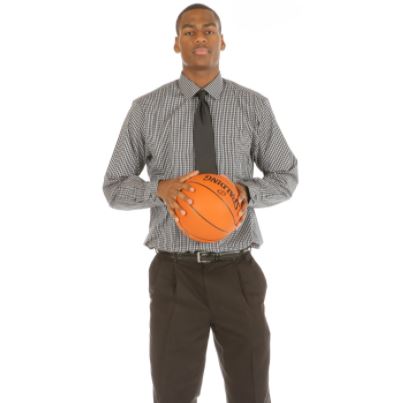 However, he was more interested in sports and started participating in various sporting events while he was in grade six.
Alec was naturally drawn towards basketball because of his father. As there is a saying, 'An apple does not fall far from the tree,' Burks followed his father's footsteps.
Age, Height & Weight
The shooting guard is 31 years old and celebrates his birthday on July 20 every year. Thus, his zodiac sign is Cancer.
Burks is a handsome man with an attractive personality and an athletic body.
He stands 6 feet 6 inches (1.98 meters) tall and weighs around 94 kg (214 pounds).
Similarly, his black hair and dark eyes add to his attractiveness.
Basketball Career
High School & College Career
Alec enrolled at Grandview high school and played for the high school team. Burks was named the 2009 Gatorade Player of the Year for Missouri, Metro Sports Player of the Year, and Kansas City Star.
In his senior year, he averaged 23.0 points and 6.8 rebounds. After an impressive performance, he became a leader in career points in the entire school's history and helped Bulldogs achieve a 29-2 record during his final year.
Before his senior year, the shooting guard got an offer from the University of Colorado and signed a two-year letter of intent to play collegiate basketball.
Burks was a member of the Buffalo basketball team at Colorado University, which participates in NCAA Division I's Pac-12 Conference.
During his first year (2010), Burks was named Big 12 Conference Freshman of the Year and reserved the Big 12 All-Rookie Team honor.
In his sophomore year, the Missouri native was named to the All-Big 12 first team.
Forgoing his two remaining college eligibility, Burks declared for the 2011 NBA draft.
NBA Career
In the 2011 NBA Draft, Alec was selected by the Utah Jazz as the 12 overall pick.
He did not start a game in the new season, although he did appear in 59 games from the bench and averaged 7.2 points and 2.2 rebounds per game.
Burks averaged 7.0 points and 2.3 rebounds in the second season playing 64 games.
The 2013-2014 season was a turning point for the NBA player, as he averaged 14.0 points, 3.3 rebounds, and 2.7 assists per game.
Burks recorded a career-high 34 points in their 118-103 win against Denver Nuggets on January 13, 2014.
In the 2014-15 season, the shooting guard was at the peak of his career. However, he suffered from a shoulder injury and played only 27 games that season.
Burks' 2015-16 season was again hampered due to an ankle fracture which forced him to miss 50 games. He finished the 2015-16 season averaging 13.3 points, 3.5 rebounds, and 2.0 rebounds per game.
The shooting guard was running on bad luck or he was not taking good care of himself; he again sustained a left ankle injury on November 1, 2016, and was ruled out indefinitely after undergoing an arthroscopic procedure.
He finished the 2016-17 season averaging 6.7 points, 2.9 rebounds, and 0.7 assists, playing 42 games.
The 2017-18 season was fruitful for the shooting guard as he played 64 games, averaging 7.7 points and 3.0 rebounds per game.
After playing 17 games for the Jazz in the 2018-19 season, he was traded, along with two future second-round picks, to the Cleveland Cavaliers in exchange for Kyle Korver.
Career After Leaving Utah Jazz
After signing with the Cavaliers on November 29, 2018, Burks made his debut in a 128-95 loss to the Boston Celtics and scored 15 points, 6 rebounds, 4 assists, and 2 steals.
Later, he was acquired by the Sacramento Kings in a three-team trade on February 7, 2019.
On July 11, 2019, Golden State Warriors signed Burks. But in February 2020, the Warriors traded Burks and his former teammate Glenn Robinson III to the Philadelphia 76ers in exchange for three future second-round picks.
On November 22, 2020, Burks signed with New York Knicks. With the Knicks, his performance was improving with every game he played.
Burks helped his team to qualify for the playoffs for the first time since 2013. However, the Knicks lost the series against the Atlanta Hawks in five games. On December 29, 2021, he logged his career-high 34 points in a 94-85 win over the Detroit Pistons.
The shooting guard was traded, alongside Nerlens Noel, to the Detroit Pistons in exchange for the draft rights to Nikola Radicevic and a 2025 protected second-round pick.
Burks made his debut for the Pistons in a 121-112 loss to the New York Knicks on November 11, 2022.
Injury History
The Missouri native's encounter with injuries started in the fourth season of the NBA. His series of injuries began with a shoulder injury followed by an ankle fracture on December 27, 2015.
The shooting guard suffered from an injury in his left ankle in 2016. He was troubled by a left hand sprain and an ankle injury in 2018 and 2019, respectively.
In 2020, he sustained foot and ankle injury. Since then, his foot injury has relapsed on several occasions.
Because of his injuries, he missed several games; most of which came after his ankle injury in 2015 as he missed 50 games.
Wife & Children
Alec Burks has been happily married to Elyse Hart-Shelton since 2019. The couple met in 2014 at a friend's birthday celebration in their hometown of Kansas, Missouri.
And since then, they have been sailing in a smooth relationship.
At first, Burks was too shy to talk to Hart-Shelton, so he asked his friend to approach her and introduce him.
After dating for a couple of years, he gathered the courage to ask Elyse to marry him and popped the question in March 2019 with a massive diamond ring.
The shooting guard and Elyse shared the vows at a beautiful wedding ceremony in Miami, Florida, on August 10, 2019.
Burks wore a black suit, while his wife wore a black and red wedding gown on their wedding day.
Elyse even showed their post-wedding pictures at Vizcaya Museum and Gardens. She was very excited to walk down the aisle with Alec.
The couple thanked their well-wishers and supporters on Instagram for showering love throughout their romantic journey.
On March 27, 2017, the couple was blessed with a daughter named Ashtyn Lee. The couple welcomed their second child, a son, Alec Michale Burks Jr., on December 17, 2017, and their third child on December 12, 2021.
According to recent sources, Alec and his wife have no issues or conflicts.
Net Worth
The NBA star has accumulated a decent amount of money from his professional career.
Burks earned $10,012,800 for the 2022-23 season with the Pistons, making him the 133rd highest-paid player in the NBA and 4th highest-paid in his team.
As of 2023, the shooting guard is estimated to have a net worth of around $13 million.
At the beginning of his career with Jazz, he signed a four-year contract worth $9.2. But Alec's deal also increased with time because of his game improvement.
In his final season with the Jazz, he bagged around $10.5 million as a base salary, making him the team's fifth-best-paid player in 2018.
With the Jazz, in 8 seasons, he garnered around $42 million.
Similarly, he earned around $4 million with the Kings and $4.5 million with the Cavaliers.
He signed a contract worth $2,320,044 with the Golden State Warriors in 2019.
Later, he signed a three-year contract of $30 million with an average annual salary of $10 million with the New York Knicks and became the fourth best-paid player on the team.
Social Media Presence
Burks is not much of a social media guy, but he is on Instagram and has been on Twitter since 2010.
His Instagram account is not verified yet, and he doesn't have many followers. However, his Twitter is verified, but he has not made any tweets since 2017.
He is available on Instagram under the handle @alecburks13 and Twitter @AlceBurks10.
Instagram: 8,043 followers
Twitter: 52.8k followers
Popularity
Since joining the NBA in 2011 and playing for seven different teams, Alec has earned thousands of NBA fans worldwide.
The above graph gives brief information about the popularity of Alec Burks based on Google searches in the United States over a year.
Frequently Asked Questions (FAQs)
Is Alec Burks involved in a Campaign?
Alec is involved in various social and charity works. He hosted a fundraising campaign, "Strikes for Kids," to support "The Brighton A Life Scholarship." In the summer of 2015, he participated in the Philippines' NBA Fit Week to promote the importance of a healthy lifestyle.
Has Alec Burks ever sponsored?
In 2016, he sponsored a basketball camp for Kansas City's children. Also, Burks was part of the 2013 NBA Healthy Week at Glendale Middle School.