Nerlens Noel is an American professional basketball player who last played for the Brooklyn Nets of the NBA.
Noel entered the NBA when the New Orleans Pelicans picked him in the 2013 Draft. However, he made a league debut with another team, the Philadelphia 76ers.
Before beginning his professional career, he played college basketball for the Kentucky Wildcats.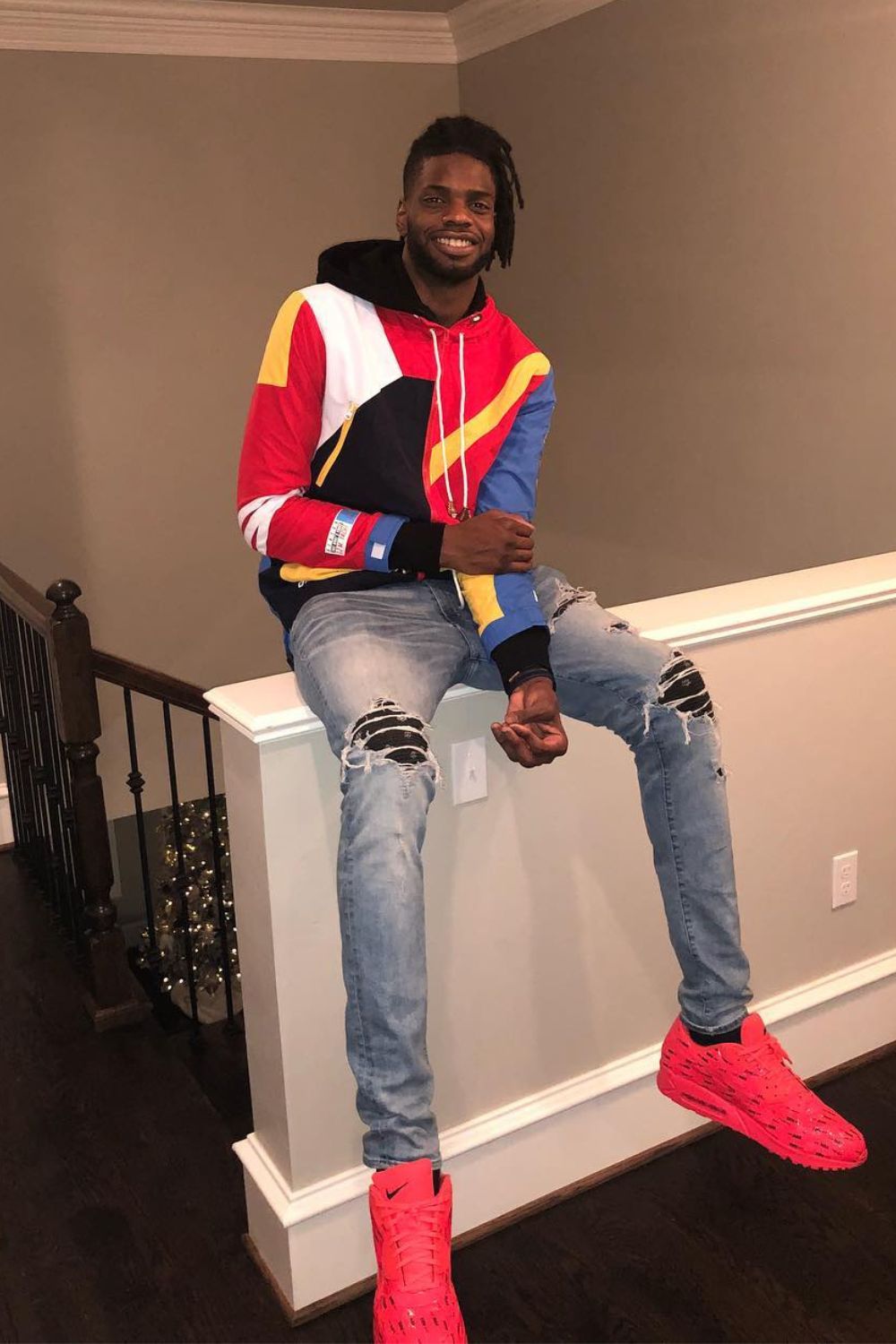 Even though his stay with them was very brief, he received nearly a half dozen honors for his performance.
The Knicks center knows his job very well on the court and efficiently makes rebounds.
Noel can easily score points from close-range shots. Considered the top performer since his early basketball days, he has already established himself as one of the notable centers in the NBA.
However, the frequent injuries have worn him down. As a result, his overall game has not entirely been up to the mark.
Stay with us till the end of this article and discover more exciting stuff about this talented young basketball player.
But before getting into the details, let's check out some quick facts.
Quick Facts
Full Name
Nerlens Noel
Date Of Birth
April 10, 1994
Birth Place
Malden, Massachusetts, USA
Nick Name
The Nerlen Wall
Religion
Christianity
Nationality
American
Ethnicity
African-American
Zodiac Sign
Aries
Age

29

Years Old
Height
2.11 m / 6 ft 11 in / 211 cm
Weight
220 lb / 100 kg
Hair Color
Black
Eye Color
Dark Brown
Build
Athletic
Father's Name
Yonel Noel
Mother's Name
Dorcina Noel
Siblings
Rodman, Jim, And Nashdah Noel
Food Habit
Non-Vegetarian
Education

Everett High School (Everett, Massachusetts)
Tilton School (Tilton, New Hampshire)
University Of Kentucky (Lexington, Kentucky)

Marital Status
Unmarried
Sexual Orientation
Straight
Girlfriend
None
Kids
A Daughter (Name-Unknown)
Salary
Estimated $8.8 Million
Profession
Basketball Player
NBA Draft
2013 / Round: 1 / 6th Pick Overall
Position
Center
League
National Basketball Association (NBA)
Active Years
(2013–Present)
Net Worth
$13 Million
Currently Plays For
Free-Agent
Jersey Number
3
Social Media
Instagram, Twitter, Facebook
Merch
Trading Card
Last Update

November 2023
Early Life & Family
Nerlens Noel was born on April 10, 1994, in Malden, Massachusetts, to Yonel and Dorcina Noel.
He is the third child of his parents. His parents are initially from Haiti and migrated to the US in 1990.
All his siblings except his eldest brother, Jim, were born in the United States.
Life for them as an immigrant family was difficult in the strange land. Luckily, Yonel was a taxi driver, so he initially used to drive cabs and worked at a cafeteria to support his family.
However, Noel's father became abusive and started to care less for his family, which his mother could not stand. Eventually, their relationship turned sour, and the children became estranged from him.
Dorcina was a trained nurse, so she used to work as a caregiver at various living facilities in Boston. She was a hard-working lady who worked double shifts to support her children.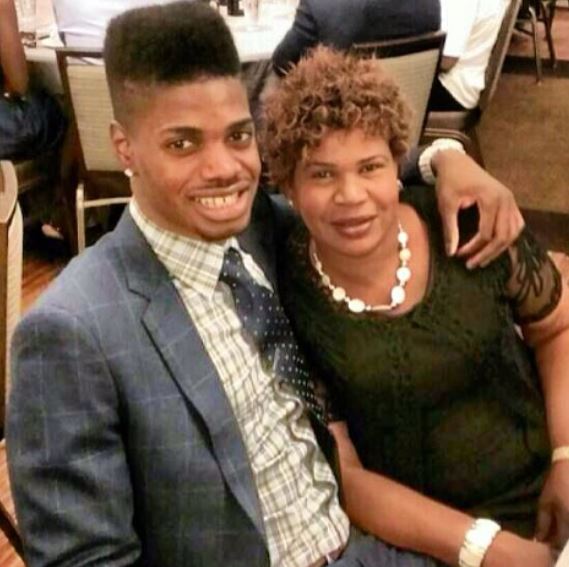 Noel loved playing sports because of his brothers. However, his brothers loved football more than any other sport. So, Noel, too, played football with them.
However, he grew taller and chose basketball for his career over time. Both his brothers played football for their college teams.
His oldest brother Jim played football for Boston College, while Rodman played for North Carolina State.
Noel's younger sister played basketball for Tabor Academy in Massachusetts.
Noel gives all the credit to his mother for raising them with a good education.
Age & Body Measurement
As of 2023, Nerlens Noel is 29.
About his physical stats, he stands 2.11 meters tall and weighs around 220 lb.
He is fond of tattoos and has inked them on his arms. He had those tattoos on him before he debuted in the NBA.
Career
High School Career
Noel played high school basketball for two different schools as his family had to move from Massachusetts to New Hampshire.
He initially studied at Everett High School and played two seasons for its team.
Noel even played football in his first year. But with his height which grew in his sophomore, he stopped playing football and decided to make a career in basketball.
He then attended the Tilton School in North Hampshire and played exceptionally well.
Although he was to finish high school in 2013, Noel was reclassified as the 2012 class and completed a year earlier.
He finished his senior season with an average of 12.6 points and 7.2 rebounds per game. Various sports magazines, including The New York Times, declared him one of the best basketball players of his generation.
College Career
The high-rated recruit, Nerlens, received scholarship offers from various elite institutions, but he eventually opted to join Kentucky for his college career.
His game with the Wildcats would have been much better if he had not suffered a knee injury during a match against the Florida Gators.
He played only 24 matches, averaging 9.5 rebounds and 4.4 blocks per game.
Nerlens decided to forgo his college career after his first season and declared for the NBA draft in 2013. However, he had not fully recovered from his injury at that time.
Professional Career
Beginning Of The NBA Career With Injury
The New Orleans Pelicans chose him as the 2013 NBA Draft's first-round 6th pick. However, they soon traded him to the Philadelphia 76ers for Jrue Holiday.
Noel signed a contract with the 76ers on September 24, 2013, to play with them from the 2013-14 season, but his knee injury got worse, and he had to undergo surgery instead.
As a result, he missed the whole season. Noel recovered before the season started and even appeared for them in the 2014 NBA Summer League.
Even though a lengthy injury beat down Noel, he had a promising rookie season in which he averaged 9.9 points and 8.1 rebounds. Consequently, the NBA included him in the All-Rookie First Team in 2015.
His second NBA season was his career-best, as he finished the season with an average of 11.1 points and 8.1 rebounds per game. However, he suffered another knee injury at the end of the season.
He played 29 games for the 76ers in the 2016-17 season before being traded to the Dallas Mavericks on February 23, 2017.
Stressful Later Seasons
The 76ers traded Noel mid-season, and he had some relief appearing again on the court after recovering from an ankle sprain he had suffered while still with the 76ers.
He showed some improvement, averaging 8.5 points and 6.8 rebounds per game playing 22 matches that season.
Noel had a great time with Dallas in his next season until he suffered another injury. This time he tore a ligament in his left thumb, which required surgery for recovery.
The NBA suspended him for five matches for violating the terms of the Anti-Drug Program that same season.
He then appeared in two seasons with the Oklahoma City Thunders until they traded him to the New York Knicks in 2020.
Noel appeared in 25 games due to an injury in the 2021-22 season.
Nerlens Noel was traded alongside Alec Burks to the Detroit Pistons in exchange for the draft rights to Nikola Radicevic and a 2025 protected second-round pick.
He averaged 3.7 points, 3.7 rebounds, 2.3 blocks, 1.7 steals, and 1.3 assists in 20.3 minutes in three prior starts with the Pistons.
The basketball player reached a contract buyout agreement with the Pistons on February 28, 2023, and was subsequently waived.
Noel signed a 10-day contract with the Brooklyn Nets on March 6.
Awards & Achievements
Some of his awards and achievements include:
NBA All-Rookie First Team (2015)
SEC Defensive Player of the Year (2013)
SEC Rookie of the Year (2013)
First-team All-SEC (2013)
SEC All-Defensive Team (2013)
First-team Parade All-American (2012)
SEC All-Freshman Team (2013)
Net Worth & Earnings
Nerlens Noel has a net worth of around $13 million as of 2023.
His estimated base salary for 2023 is $1 million. His primary source of income is the NBA league games.
At the start of his career, he had signed a four-year contract worth nearly $14.5 million with the 76ers. The team paid him around $3.3 million for his rookie season.
The frequent injuries messed up everything, and his salary has not increased as much as he had expected. His annual salary for the 2021-22 season was around $8.8 million.
He has appeared for three different NBA teams since the 76ers and has accumulated approximately $45 million from his NBA career.
Filing A Lawsuit Against the Agent Rich Paul
Nerlens Noel filed a complaint against the prominent NBA agent Rich Paul in 2021. According to Noel, Paul deliberately caused him to lose a four-year contract worth $70 million with the Dallas Mavericks in 2017.
With that signing, he would have made a guaranteed earning of around $58 million.
Paul, who was close to Noel, advised him otherwise and made him sign a one-year contract worth $4.1 million with the same team.
Noel never received contracts worth such large amounts, so he had to settle for minimal contracts with different teams.
Rich ended the relationship with Noel later, which supposedly fueled his anger, and eventually, Noel decided to take the matter to court after four years of the incident.
As per sources, on September 14, 2022, his lawsuit was dismissed by District Court Judge J. Boyle. But he recommended the situation be addressed within the NBPA's arbitration system.
Sued For Rental Home Damages
Nerlens Noel was all over the media in 2016, damaging rental homes and the threat. The house owners where Noel was living filed a lawsuit against him for damaging their property.
According to them, he had damaged their house considerably, including breaking an elevator and damaging other home items. He was accused of possessing weed in the house.
The owners had initially demanded around $42k for reparation, but they increased it to more than $75k later.
Personal Life
Nerlens is currently single and is not dating anyone. However, he was previously in a relationship with a girl named Jordan "Jamie" Walsh.
Noel likes to keep his private life secret, but, unfortunately, his connection to the Walsh became public in the worst possible way.
He was trying hard to get his games right after a long injury when Jamie filed a complaint against him in court in 2014.
Walsh, who had a fourteen-month-old child then, claimed that it was Noel's daughter and he was not financially supporting her to raise her.
He initially denied that the child was his, but the DNA test later confirmed that he was the father.
So, eventually, the court instructed Noel to pay for child support.
Apart from that, there was a rumor that he was dating a Canadian model named Suzie.
He had reportedly told Jahlil Okafor and TJ McConnell, his 76ers teammates, about her in 2016.
However, he never introduced her to any of his teammates personally.
Popularity Graph
Frequently Asked Questions (FAQS)
How did Nerlens Noel get his name?
Nerlens Noel got his name from his mother. When he was born, she thought any word starting with the letter " N" would suit well with their surname, Noel, so she came up with the random name, Nerlens, for her son.
Is Nerlens Noel Haitian?
No, Nerlens Noel is not Haitian. He is an American citizen but is connected to Haiti as his parents are originally from Haiti.
How many seasons did Nerlens Noel play with Oklahoma City Thunder?
Nerlens Noel spent two seasons for the OCT, then signed with the New York Knicks ahead of the 2020-21 season. After one season with the Knicks, he signed a 3-year deal of $32 million with the team.