Aleksandar Kovacevic parents: Milan and Milanka, are former table tennis players. Explains where the proficiency & passion for tennis in Aleksandar came from.
Aleksandar Kovacevic, born on August 29, 1998, is an American tennis player.
In 2021, Kovacevic made his Grand Slam qualifying debut at the U.S. Open. He got to the final qualifying round but lost to Marco Trungelliti from Argentina.
Kovacevic became a part of the Top 250 on July 25th, 2022. He ranked 227th in the world at that time.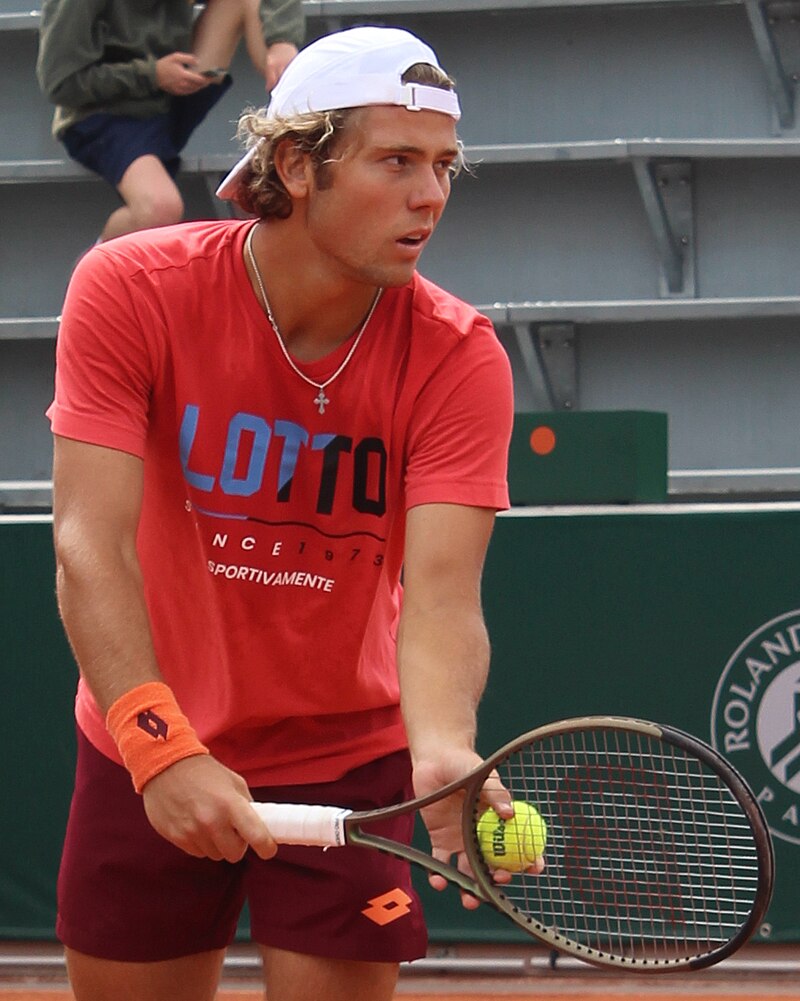 Kovacevic made his ATP debut at the 2022 Korea Open. He won his first meaningful match on the ATP tour by beating Miomir Kecmanovic.
After that, he won against Tseng Chun-Hsin and Mackenzie McDonald to make it to his first quarterfinal and semi-final in the ATP tournament. He moved up 55 spots, reached the top 200 rankings globally, and became 167th on October 3, 2022.
On April 3, 2023, Kovacevic reached his career high by becoming world no. 101 in the ATP singles. He ranked world no. 254 in the ATP doubles on the same date.
In the 2023 French Open, Kovacevic faced off against his idol Novak Djokovic. However, he lost the match, but the experience meant a lot to the tennis player.
Aleksandar Kovacevic Parents
Aleksandar Kovacevic was born to former table tennis players Milan and Milanka. He has a younger sister, Lena.
His Father, Milan, is from Serbia, and his mother, Milanka, is from Bosnia. They were good at playing ping pong and competed in national tournaments.
During a nationwide competition, Milan and Milanka first met when Milan was 21 and Milanka was 19 years old. The two people played table tennis since they were little kids and continued playing into their early grown-up years.
According to the pair, the sport was more popular in Europe than in the United States.
Milanka mentored young table tennis players in Barcelona, Spain. She worked as a coach for the Catalan Table Tennis Association for two years.
Milanka also went to Italy to teach table tennis as the federal coach of the Italian Table Tennis Association from 1988 to 1993.
Milan completed his Ph.D. at UCLA in 1993. The same year, Milanka moved to Los Angeles to be with Milan.
The couple went to live in New York City in January 1994. They moved to the United States and started playing tennis instead of ping-pong because the tennis courts were better and close to Central Park.
Kovacevic: Early Life & Education
Kovacevic had picked up a racquet when he was five years old. The tennis player grew up on the Upper West Side of New York City.
Kovacevic learned to play tennis at the USTA Billie Jean King National Tennis Center when he was young.
At 11 years old, he went to a test for the John McEnroe Tennis Academy. McEnroe chose him out of 200 students to get a free scholarship.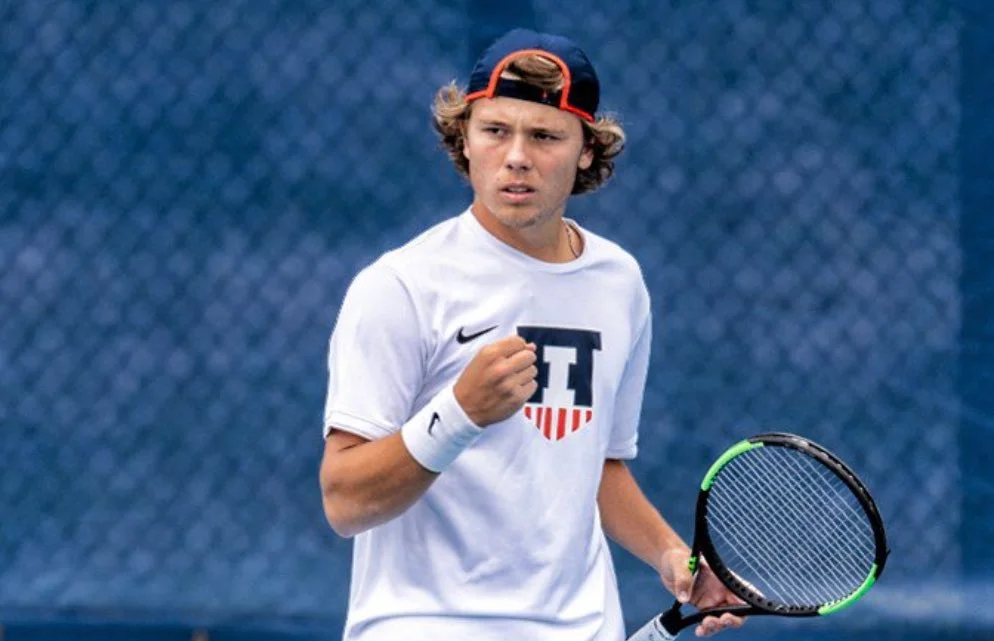 In 2010, Kovacevic played a game with McEnroe and Andy Roddick during a break in a World Team Tennis match in New York.
Kovacevic went to Florida to continue training and studies. He has a Bachelor's degree in finance from the University of Illinois.
In his junior year, Kovacevic reached the semi-finals of the NCAA Singles Championship. He became the first Illini player in the semi-finals since Kevin Anderson in 2007.