Alex Chidiac parents played an influential role in the rise of the youngster as one of the brightest talents in the soccer world. Chidiac is now realizing her World Cup dreams.
Chidiac packed up and relocated from her parent's home in Adelaide for the first time at the age of 16.
In this article, we shed light on Alex Chidiac's parents and their contribution to shaping her journey from a young girl with a dream to an accomplished soccer star.
Alexandra Carla Chidiac is an Australian soccer player who plays as a midfielder for the American NWSL club Racing Louisville and for the Australia national team.
Currently, Chidiac is on loan to Melbourne Victory from her NWSL club. Last season, she won the prestigious Julie Dolan Medal, the A-League Women's highest individual honor.
Born on January 15, 1999, in Sydney, Australia, Chidiac commenced her soccer journey with Adelaide United in September 2014.
Her impressive skills, dedication, and passion for the sport have catapulted her into the limelight, earning her multiple accolades along her journey.
The Australian has seen the A-League premiership and championship double win in Australia whilst lifting the Primera Division winner's medal in Spain.
Alex Chidiac Parents
Behind every successful athlete, there is a supportive and nurturing family. Alex's parents also guided her determination to pursue a soccer career.
In fact, the Australian discovered the sport through her father Michael Chidiac. Since then, he has been her constant pillar of strength and motivation throughout her soccer journey.
Michael is not only a father who recognized and nurtured his daughter's passion for the sport but also provided her with the necessary tools and encouragement to excel.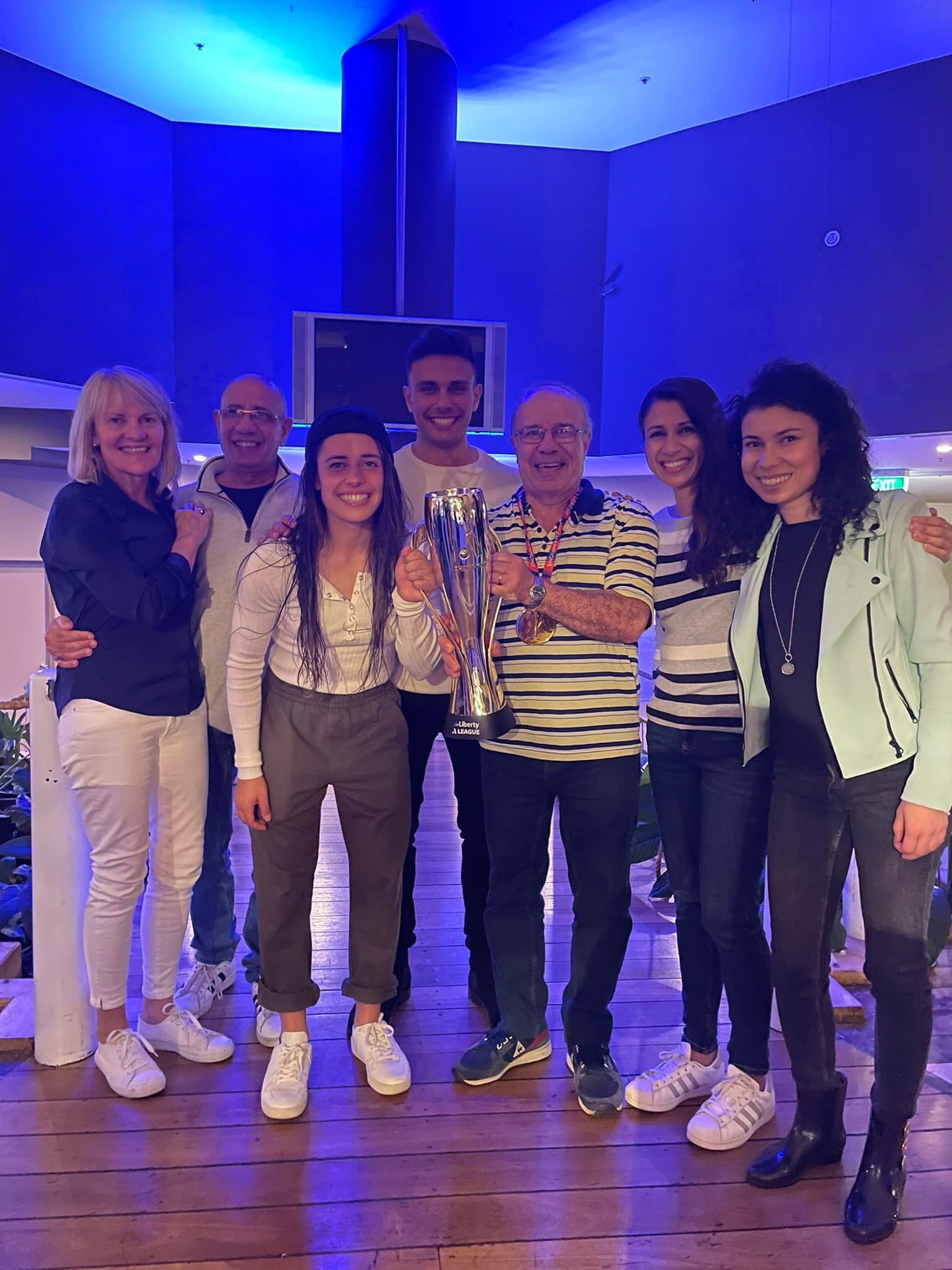 While her identity remains unconfirmed, Alex's mother plays a crucial role in the Chidiac family dynamic. Her importance cannot be understated in the player's life.
As Michael was there to provide soccer mentorship, her mother ensured she received the necessary love and care. Chidiac has talked about her in interviews now and then.
In light of her recent interview, Chidiac's mum couldn't keep her Matildas (Australian Women's National Team) call-up for the 2023 Women's World Cup a secret.
Chidiac has had some experience away from home with multiple clubs. She is fortunate that her parents have always been extremely supportive of her transition away from home.
Alex Chidiac Partner: Erin Clout
Chisiac's partner and best friend, Erin Clout, is a Player Relations Manager at Professional Footballers Australia. Erin has been her greatest motivation and support.
Hailing from Canberra, Australia, Erin is an MBA graduate in sports management from Torrens University Australia in 2022.
Chidiac and Erin Clout started dating on August 10, 2019, and have been together for almost four years as of today.
During an interview, the player said that she was grateful for everything her partner had done for her. She feels extremely lucky to have Erin by her side on this journey.
Erin has helped Alex see her potential beyond football, which has sparked a desire to speak up about things she's passionate about and find her voice in the world.
The player's partner is frequently spotted cheering her on whenever she is playing on the field.
Chidiac made her relationship official through her Instagram account on August 10, 2020, as she made a post for their first anniversary.
The couple often hang out and go on vacations together. We can see plenty of pictures of the couple on Chidiac's Instagram feeds.