Alex Iafallo's wife and relationship status has sparked curiosity among fans of the LA Kings. Since he has captivated the hockey world with his impressive skills on the ice, his relationship status has also created major headlines.
Alex Iafallo is an American professional ice hockey forward who currently plays for the Los Angeles Kings of the National Hockey League (NHL).
He was born on December 21, 1993, in Eden, New York. Iafallo is known for his capabilities and achievements as a professional ice hockey player.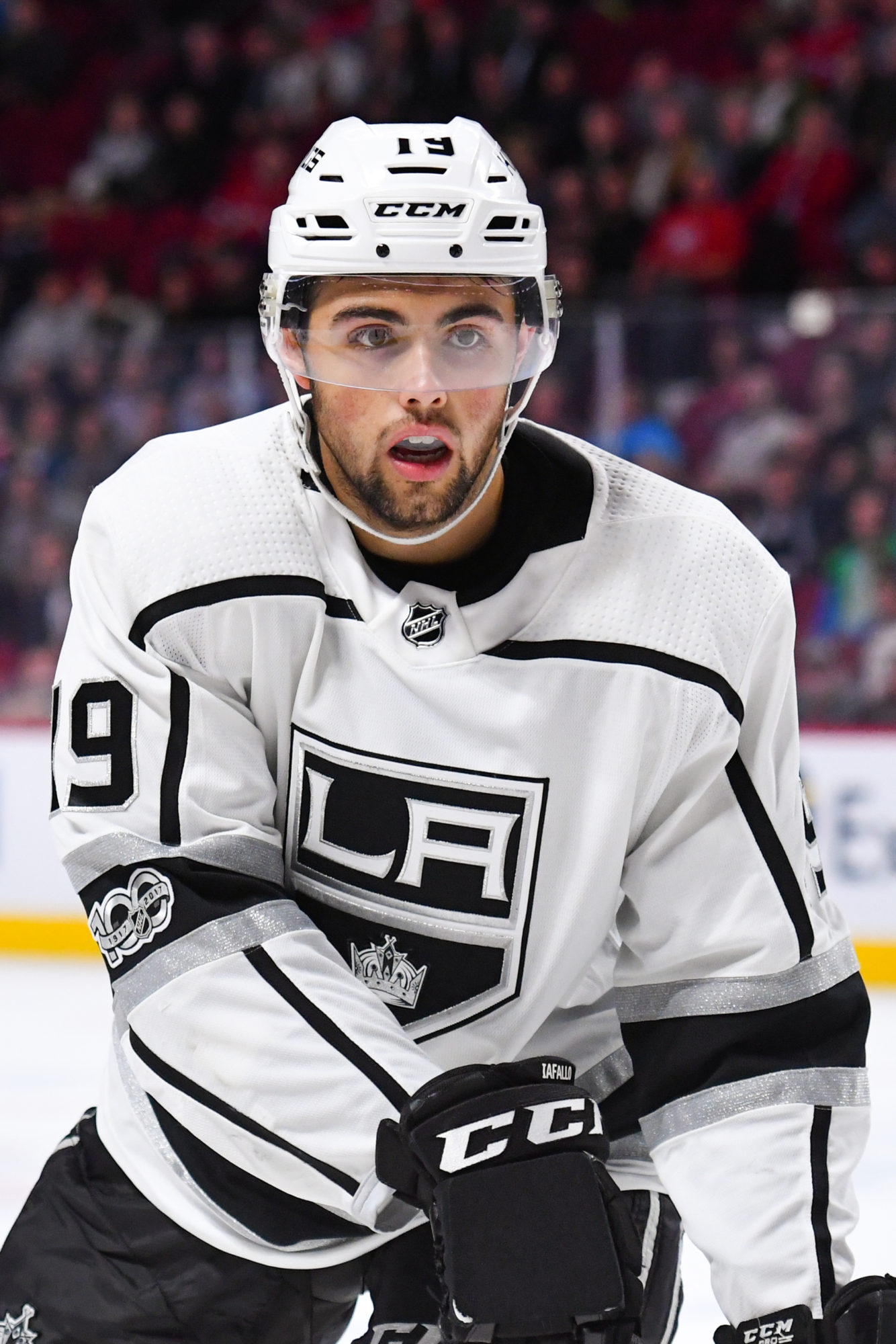 He has made a name for himself in the NHL with his talent and dedication to the sport.
Since joining the Kings, Iafallo has been a consistent performer known for his hard work, skill, and two-way play.
He has developed into a reliable forward who contributes offensively and defensively.
Alex Iafallo Career
Alex Iafallo began his hockey journey at a young age, playing junior hockey for the Buffalo Regals 18U team and representing the Western Region in the 2010 Empire State Games.
He then played college hockey for the University of Minnesota Duluth, where he was named to the NCHC All-Rookie Team in his freshman season.
Undrafted, Iafallo had an impressive senior season in college, registering 21 goals, 30 assists, and 51 points, earning him First-Team All-American honors and MVP of the NCHC All-Tournament Team.
In April 2017, he signed a two-year, entry-level contract with the Los Angeles Kings as a free agent.
Iafallo made his NHL debut in the 2017-18 season, making the Kings' opening night roster. He scored his first NHL goal in his 14th career game and went on to score 9 goals that season and 15 the following season.
On January 30, 2020, he recorded his first career hat trick in a game against the Arizona Coyotes. He became the third player in NHL history to score multiple times within the opening 25 seconds of an overtime period in a single season.
On April 12, 2021, Iafallo signed a four-year, $16 million contract extension with the Los Angeles Kings. It solidified his commitment to the team for the foreseeable future.
Alex was given the honor of wearing a letter on his jersey for the first time on May 7, 2021. He served as an Alternate Captain after Dustin Brown's injury.
It reflected his leadership qualities and earned respect from teammates and coaching staff.
In the 2021-2022 season, Iafallo continued to demonstrate his leadership by serving as an Alternate Captain on two occasions.
Alex Iafallo Wife: Is L.A. Kings Star Married?
While fans adore Iafallo for his exceptional skills on the ice, details about his personal life remain elusive.
Despite his success and popularity, Alex prefers to keep his romantic life private. There is no public information or confirmation of his marriage or relationship.
Iafallo prefers to focus on his hockey career without sharing personal details.
This dedication to privacy leaves fans curious and intrigued, as his romantic endeavors remain undisclosed, adding to the air of mystery surrounding his personal life.
Fans eager to know more about Iafallo's relationship status may have to wait for any official announcements or updates from the player himself.
Alex Iafallo Family
Alex has a deep appreciation for his family. He often shares glimpses of his family life on Instagram, showcasing his love and bond with his loved ones.
From his heartwarming posts, it's evident that Alex Iafallo adores his family.
He frequently shares photos and videos of special moments spent with his family, whether it's celebrating holidays, attending events, or simply enjoying quality time together.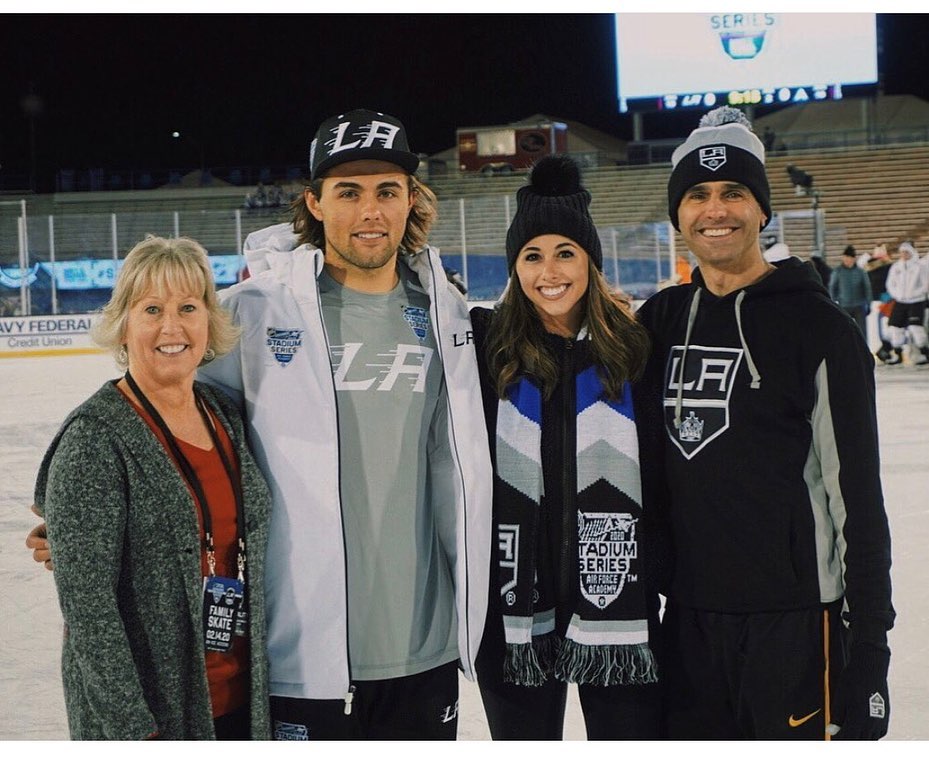 His father, Tom Iafallo, is a restaurant owner and coach who has always supported Alex's passion for hockey. He even built a roller rink in their backyard for him and his sister Julianna to practice on.
Alex's sister, Julianna Iafallo, is a former professional hockey player. She has played for the Buffalo Beauts in the National Women's Hockey League (NWHL).
The Iafallo family has a strong hockey background, with Alex and Julianna pursuing successful sports careers.