Alex Palou Montalbo, famous as Alex Palou, is a talented racing driver from Spain. With the unwavering support of his wife, Esther Valle, he recently seized pole position for the 107th Indianapolis 500.
Palou, born on April 1, 1997, is an accomplished racing driver. He is currently competing for Chip Ganassi Racing in the IndyCar Series.
Palou achieved great success in 2021 when he clinched the championship title in the series. This remarkable feat made him the first-ever Spanish racing driver to win a National Championship in the history of American open-wheel racing.
Before that, Palou also made history by becoming the first Spaniard to secure a victory in the GP3 Series.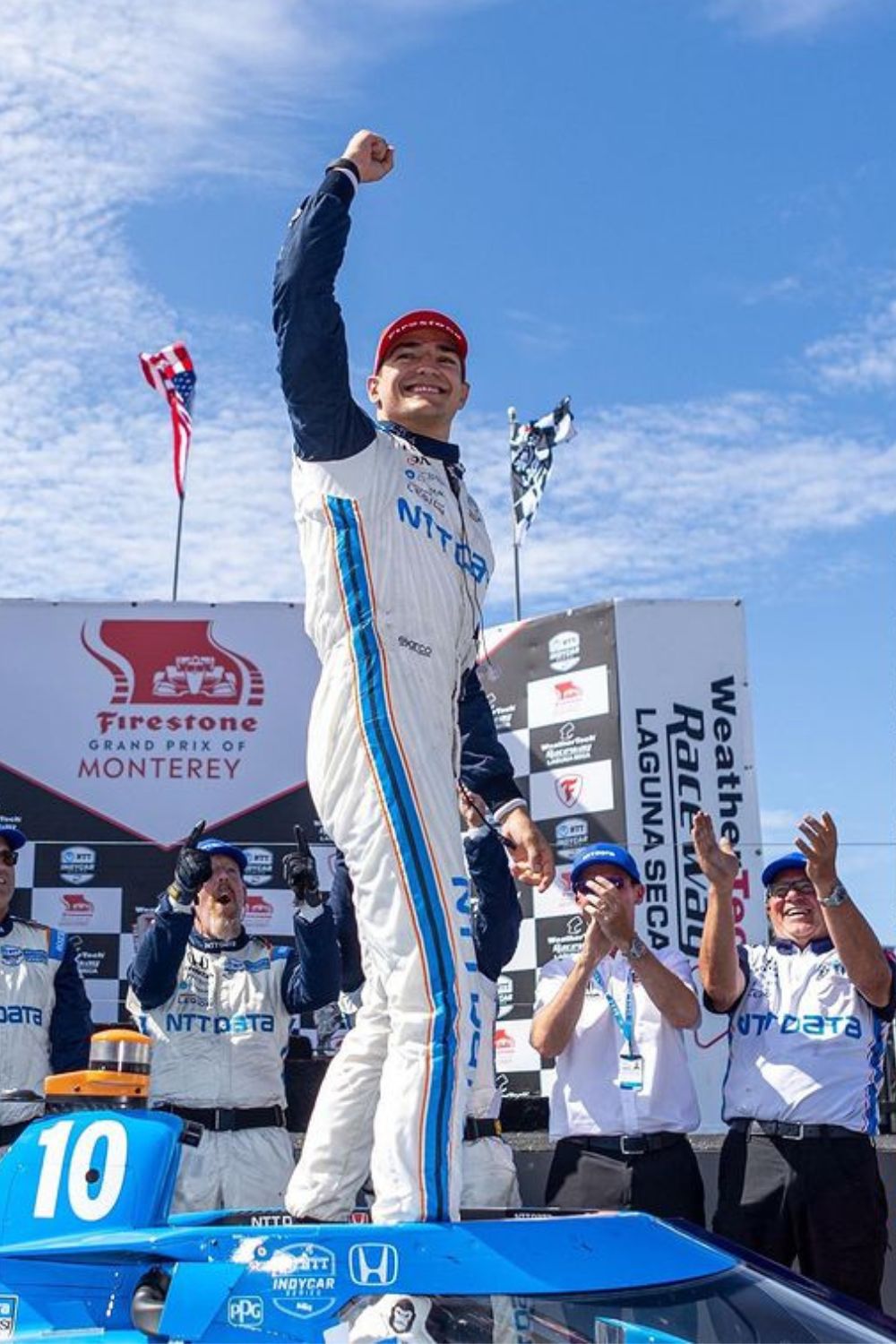 Palou's racing journey started in 2003 when he entered the karting world. However, his most notable accomplishment came in 2012 when he emerged victorious in the highly competitive WSK Euro Series. This achievement showcased his exceptional talent and dedication to the sport.
In 2014, Palou transitioned to open-wheel racing, debuting in the Euroformula Open Championship with Campos Racing.
He won the opening race at the Nurburgring and the final competition at Circuit de Barcelona-Catalunya.
Similarly, on 21 May 2023, he seized pole position for the 107th Indianapolis 500 with the fastest pole run ever for the storied race at Indianapolis Motor Speedway.
Alex Palou Wife
Racing champion Alex is married to Esther Valle. A remarkably private individual, Esther prefers keeping her personal life away from the public's prying eyes.
Although her Instagram account is private, you can find her on Twitter. On Twitter, she often retweets her husband's achievements and various posts relating to motor racing.
It seems like Esther is very much into the sport.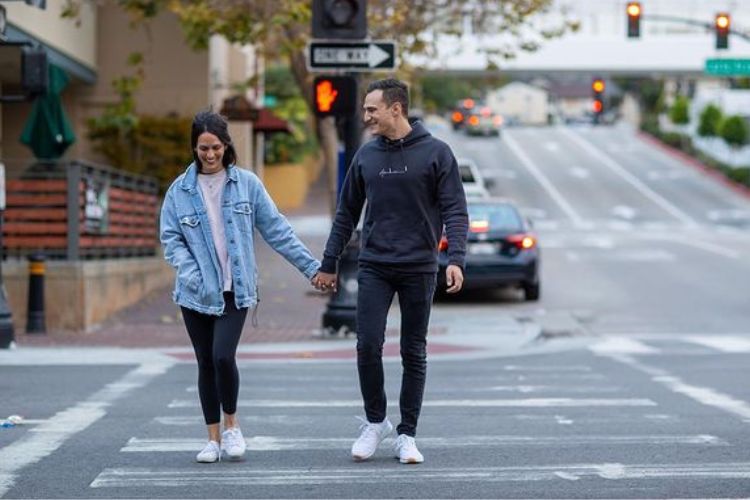 According to her LinkedIn profile, Esther attended ESIC Business & Marketing School for college.
Esther worked in Public Relations & Communications at Campos Racing from February 2015 to February 2017.
Similarly, from February to November 2017, she was a team manager at Teo Martín Motorsport. Then, from May 2018 to December 2019, she worked as an assistant team manager at Jota Sport.
Palou And Valle Are Couple Goals
According to various sources, Esther is 11 years younger than Palou. The Spanish beauty has been in a relationship with him since he was merely 17 years old.
The remarkable bond and the support they offer each other make Palou and Valle a couple goals. It is not known when the couple got married. However, in various interviews, Palou has mentioned Esther as his wife.
Palou and Valle both are coffee enthusiasts. While enjoying their vacation in Girona, Spain, they noticed a noticeable gap in the market for stylish and contemporary cafes.
As a result, they embarked on a joint venture, becoming the proud owners and managers of a coffee shop called "Coffee & Greens" for the past three years.
Throughout this time, Valle has taken charge of the daily operations while Palou dedicated himself to his racing career. However, in 2022, Palou experienced a remarkable surge in his professional journey.
Recognizing this potential, Valle made a bold decision during IndyCar's summer break: she packed up their belongings in Spain and permanently relocated them to Indiana.
This move allowed Palou to fully embrace his racing aspirations while supported by Valle's unwavering commitment.
The couple share a lovely bond. Palou's inclination to share every detail of his experiences with his wife is genuinely endearing.
In an interview about his venture into driving an F1 car, he expressed his experience. Further, in that interview, he stated that he couldn't contain his excitement and immediately shared his whole experience with his wife.
Valle stands as a pillar of support for Palou. On May 21, 2023, an exhilarating moment unfolded as Alex Palou secured his first-ever pole position in the prestigious Indy 500.
Overwhelmed with joy and achievement, he embraced his wife in a heartfelt hug to share the triumph.