Alexander Bublik's wife, Tati Bublik, shares a son named Vasily Bublik with the tennis player. Tati has tried to keep herself out of the spotlight.
Though he remains assiduously private about his married life, last year Alexander gave his fans a rare glimpse into his life. He walked a major red carpet event with his spouse, surprising many fans.
Since becoming a father in 2022, the Russian-born Kazakhstani player has also opened up about his parental life. He even went on to say it's not as tough as some make it out to be.
A fan favorite, Alexander has reached the third round of the ongoing Wimbledon Championship, where he will face Maximilian Marterer. In the second round, the 26-year-old defeated the American tennis star JJ Wolf comfortably.
Alexander Bublik Wife, Tati Bublik
Alexander Bublik's wife, Tati Bublik, has kept herself away from the public limelight. In an interview in 2021 with Tennis Channel, Alexander revealed he had a wife.
Many fans were left surprised by his comments, as the tennis player was only 23. The Kazakhstani tennis player also hadn't shared any wedding pictures on his Instagram handle, making many fans think he was single or in a dating phase.
Tati, whose full name is speculated to be Tatiyana Bublik, does have an Instagram handle but has kept it private. It was earlier this year Tati was featured on Alexander's social media page.
The tennis couple walked hand-in-hand at the red carpet event of the Cannes Film Festival, looking absolutely gorgeous.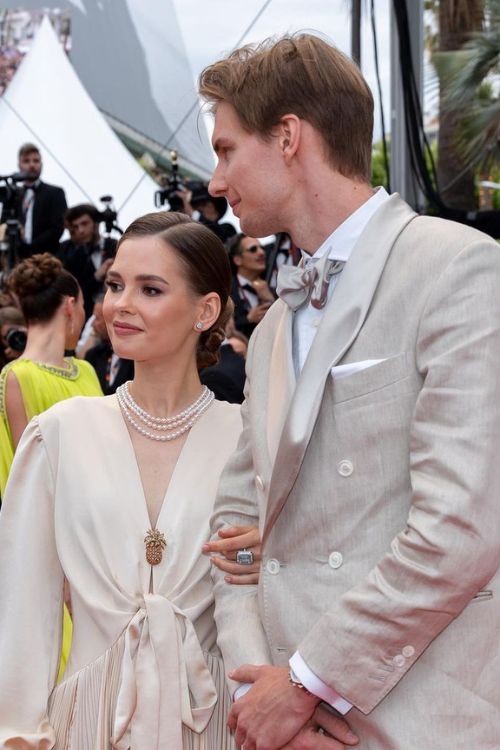 With Bublik ditching his goofy persona in exchange for a classy look, a few of his fans were taken aback as they shared their thoughts on Reddit.
Last year the couple welcomed their first child, a son named Vasily, on August 16, 2022. During his interview with Tennis.com, Alexander said he is loving the feeling of becoming a first-time dad and that it isn't as tough, as some people make it out to be.
He added, "Your home becomes even warmer and nicer even though he's crying. It's incredible."
Bublik has previously shared an Instagram story of him and his son watching tennis, giving hints that we might have another Bublik make a debut in the coming years.
On his Instagram handle, in November 2022, the tennis player shared a post of him on his dad's duties during vacation. He was clicked presumably by his wife, Tati, holding the baby stroller.
Alexander Bublik Father, Stanislav Bublik Is A Tennis Coach
Alexander Bublik's father, Stanislav Bublik, has been a tennis coach since 1995.
Stanislav is listed on the ATP Tour website and is said to have coached Alexander for 21 years, up until 2022. He has also worked with Dmitry Popko and Mikhail Kikushkin.
With Popko, Stanislav worked from 2018 until last year, and helped him reach a career-high ranking of 162 in 2021. While with Mikhail, Bublik worked from 2016 and 2020 and helped him attain a career-high singles ranking of 39 in 2019.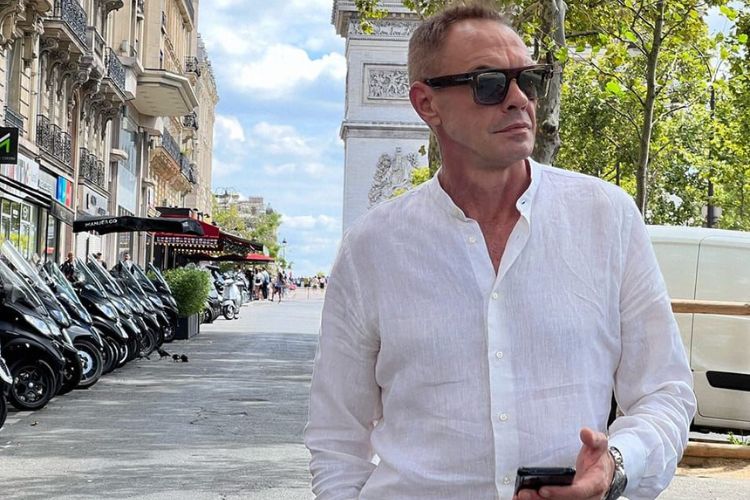 He is available on Facebook and has shared a few throwback pictures with his superstar son. He has also shared a tennis coaching video on his social media page.
The father-of-two seems to have separated from Alexander's mother and tied the knot with Iana Bublik-Parshina in 2021.
Alexander Bublik Sister, Anna Bublik
The tennis star, Alexander Bublik, has a sister named Anna Bublik, who works in biotechnology.
Unlike her older brother, Anna preferred to take the academic route and in 2021, joined the international biotechnological company, Biocad.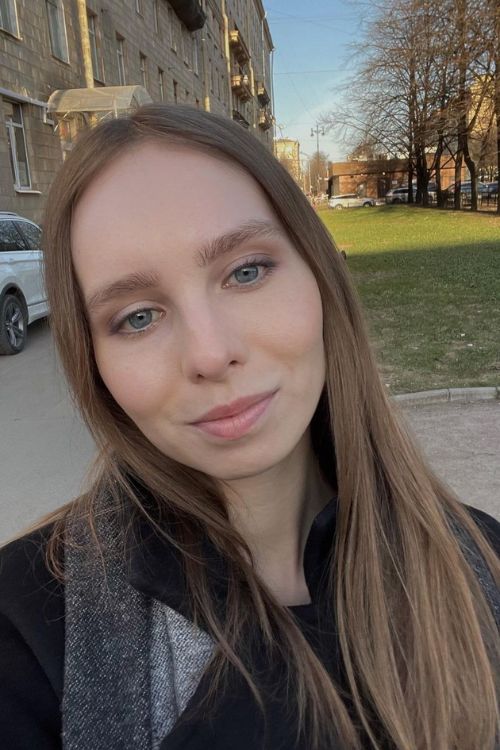 Anna is available on Instagram and has shared various photos and videos related to her work life. In 2022, she posted a video giving us a glimpse into the life of a biotechnologist.