Former American tennis player Alexandra Stevenson is in her early forties but still unmarried. Fans have been curious to know if she has a husband, but the athlete-turned-broadcaster never seems to have married in her lifetime.
Similarly, Alexandra is too private about her personal life, and one can mostly see pictures of her professional life on her social media handle.
However, there was one guy in the past who had most impressed Stevenson.
Although she did not clarify the nature of their relationship, Alexandra wrote down a whole article in The New York Article as a tribute to him when he passed away in 2001.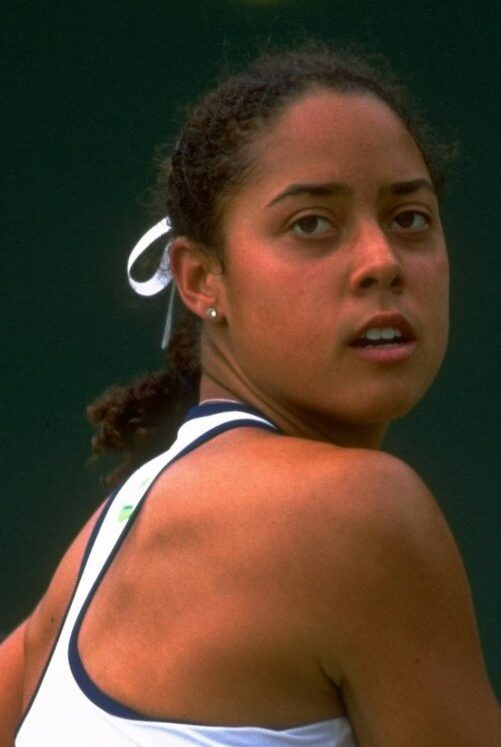 Born to former NBA champion Julius Erving from his affair with sports journalist Samantha Stevenson, Alexandra became interested in tennis at a young age.
She was eighteen when she participated as a wild card entry in the US Open in 1998.
Alexandra reached her peak rank in 2002 when she reached No. 18 after performing well in the 2001 European indoor season.
She won her first doubles title with Serena Williams in that same tournament.
However, her career went downhill after she began having shoulder pain around the 2003 Wimbledon Championships.
Despite having numerous surgeries and therapy sessions, it continued to trouble her, and she eventually quit in 2012.
Alexandra Stevenson Is Not Married Yet
At 42 years old, Alexandra Stevenson has still not married. The former Wimbledon Open quarterfinalist still gets proposals from many, but she seems uninterested in pairing up with anyone.
She only focused on improving her career during her active years as a player. However, it did not turn out as she had hoped because of consistent injuries.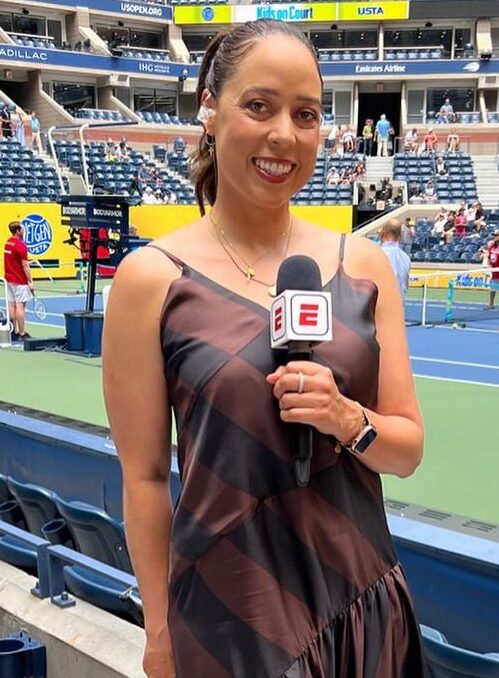 In later years, she entirely dedicated herself as a tennis commentator for the ESPN Sports Network.
Maybe her followers must wait more years to find out whether she stays single all her life or eventually gets married.
Stevenson And Manny Del Valle
In her 2001 article for the New York Times, Stevenson writes that she had first met Manny Del Valle during the 2001 US Open.
Although he was a full-time firefighter, he had taken up a job transporting Alexandra and her mom from the tennis center in Flushing Meadows to a hotel in Manhattan. While they continued traveling together, Manny and Stevenson got closer.
According to her, Manny was born to Puerto Rican parents in the Bronx, New York. Despite graduating with a degree in business, Manny joined the firefighting duty as he liked saving lives.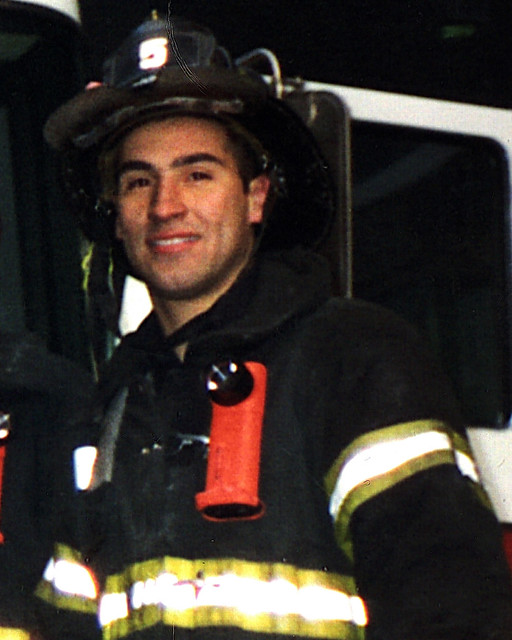 Unfortunately, he died on September 11, 2001, while working to save people's lives. Manny was among the victims of the September 11 terrorist attacks.
Reading her article, one can easily see Manny's lasting effect on her. The two had spoken just a day before, scheduling their dinner night on September 13. Similarly, he often came to the stands to watch her play and cheer her up alongside her mom.
However, everything changed after September 11, and she lost her friend, whom she had grown fond of in a very short time. Alexandra concluded her article by writing, "Te recordaré, Manny. I will remember you."
Alexandra Stevenson's Net Worth
Stevenson is estimated to have a net worth of $3 to $5 million. She won around $1.4 million as prize money during her tennis career.
Apart from that, she did not have many endorsement deals. Although many brands, including Nike, and modeling agencies approached her during her peak years in the past, it did not come to fruition as she lost her form soon afterward.