Alexandra Stevenson's father, Julius Erving, met her for the first time in 2008. Julius Erving, the NBA legend, first accepted his relationship with Alexandra in 1999.
But it started with a denial. Two days later, he came back on track. Erving had engaged in an extra-marital affair with Alexendra's mom, Samantha Stevenson, in 1976.
The former tennis player was born in 1980 and is Julius's fifth child, his four children were with his ex-wife Turquoise. The father-daughter athletic duo met for the first time in 2008, with Alexandra initiating contact with him.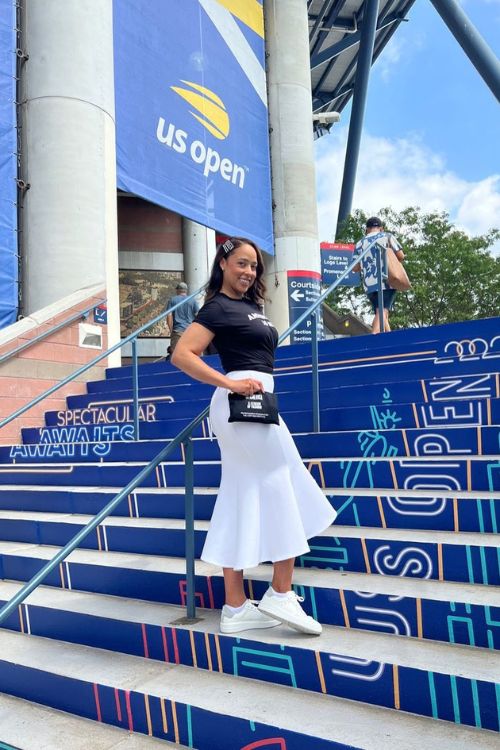 During her early years as a tennis player, Alexandra enjoyed great success and reached a career-best ranking of 18 in 2002. But everything came crashing down after multiple shoulder injuries.
After retiring in 2018, Alexandra began her broadcasting career with ESPN in 2019. She commentated at the 2020 and 2021 US Open and is now ready to do so at Wimbledon.
The oldest tennis tournament is underway, and Novak Djokovic and Andrey Rublev are already through to the next round. But Alexandra has her eyes fixated on Women's single, where Aryana Sabalenka and Madison Keys are gunning for the Wimbledon glory.
Alexandra Stevenson, Father, Julius Erving, A Basketball Legend
Alexandra Stevenson's father, Julius Erving, and mother, Samantha Stevenson, were never married. For years, Alexandra hid her father's identity, and for two days, even Julius said he wasn't her father.
But two days later, when he accepted Alexandra as his daughter, the former tennis player went from seeing how the world didn't care to how they loved her for being Dr. J's daughter.
Alexandra Stevenson, Father, Julius Erving, Is A Former NBA Star
Alexandra Stevenson's father, Julis Erving, is a much-beloved player among NBA fans. In 1986, when he announced his retirement, there wasn't any game that went jam-packed.
Like Alexandra, Julius was raised by a single mother and had only met his father, Julius Winfield Erving I, twice. Both occasions didn't go well.
Erving's NBA career began when the league was still divided into ABA and NBA. He was signed to Virginia Squires, an ABA team, and quickly established himself as a vital player.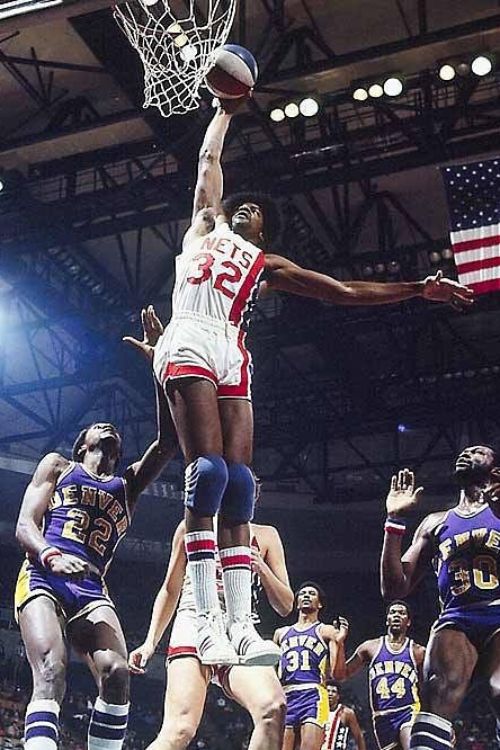 Erving was traded to New York Nets (now Brooklyn Nets) as Squires were cash-strapped. He led the Nets to its first ABA title and established himself as the no.1 player in the ABA.
In 1976 as the league merged, the Nets were forced to give away their franchise player in a $6 million deal to the Philadelphia 76ers. With the 76ers, Erving won the NBA title in the 1982-83 season and became one of the most recognizable faces in basketball.
His Relationship With Alexandra
Erving and Alexandra's relationship started shaky, as the NBA legend cheated on his wife, Turquoise.
He wasn't present on Alexandra's birthdays and never sent her gifts or card. Julius was bounded by his wife's agreement but had always been an attentive father.
He parented four kids with Turquoise, Julius III, Jazmin, Cory, and Cheo. Whenever Julius had to talk to Samantha's lawyers, he would bring Jazmin with him so she could play with Alexandra.
But as Alexandra matured, her relationship with her dad strained. She didn't like being asked about her father and would tell the media to stop the speculation about her father.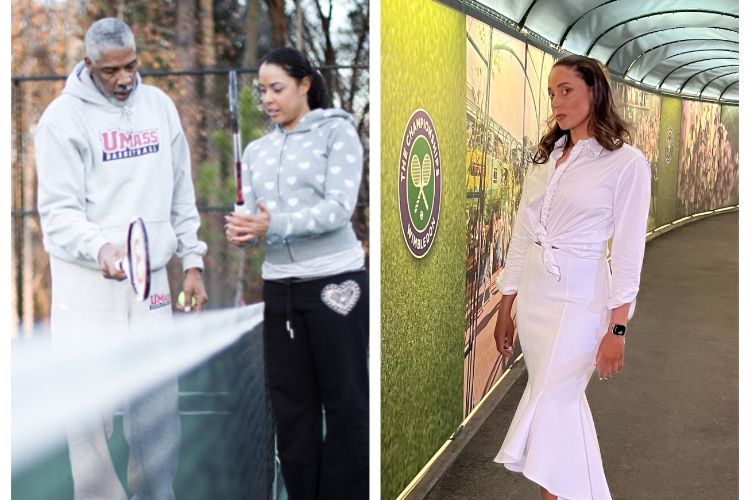 But in 1999, the truth about Erving being her father came out after Sun-Sentinel, writer Charles Bricker got his hand on her birth certificate. Julius Erving denied it, but he later accepted it.
At the time, Alexandra was playing at Wimbledon and became the only second women qualifier to reach the Wimbledon semi-finals.
She was supposed to meet her father at the 2004 ESPYS event backstage. But Alexandra bailed on it, and Julius also second-guessed himself.
The father-daughter met for the first time on Halloween 2008. The meeting was documented by ESPN, titled "Reaching Out."
After their first meeting, Julius introduced Alexandra to the rest of the family, and like in story books, they had a fairytale ending.
Alexandra Stevenson, Mother, Samantha Stevenson
Alexandra Stevenson's mother, Samantha Stevenson, was a freelance sports writer.
Only two years before her affair with Julius, Samantha had written a ghost piece in the New York Times about the life of an NBA wife while interviewing Turquoise.
So, Turquoise felt betrayed both by her husband and Samantha. Samantha was a hands-on mom. She never left Alexandra's sight.
She would take her to tennis practices, and by the time Alexandra was eight, she had become the next big thing in tennis. Samantha introduced her daughter to top athletes such as Tony Gwynn and Steve Young.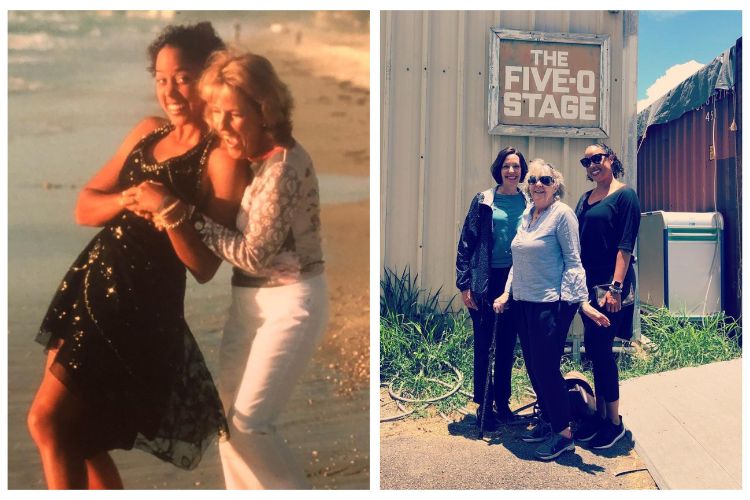 They served as her mentors in her initial tennis years. In 1999, when rumors began piling up about Alexandra's father, Samantha took the matter into her own hand and decided to divert the conversation.
During the Wimbledon tour, Samantha talked about many controversial topics. She called the tennis circuit an "evil place," talked about racism, and seemed to have bashed lesbian tennis players.
Samantha never forced her daughter to meet Julius, nor did she force him to come out in the media to accept her. The mother-daughter duo quietly went on with their business till the time Julius hadn't accepted his daughter.
Now and then, Alexandra shares throwback pictures with her mom on her Instagram handle as they continue to share a strong relationship.