Allisen Corpuz parents, Marcos and May Corpuz are very proud of their professional golfer daughter.
Allisen Corpuz is a member of the LPGA Tour who started her golf career when she was attending Punahou School, the same high school where Michelle Wie and Barack Obama studied.
Corpuz was a three-time AJGA All-American and a golf genius. At 10 years old, she surpassed Wie in 2008 as the youngest qualifier in U.S. Women's Amateur Public Links history.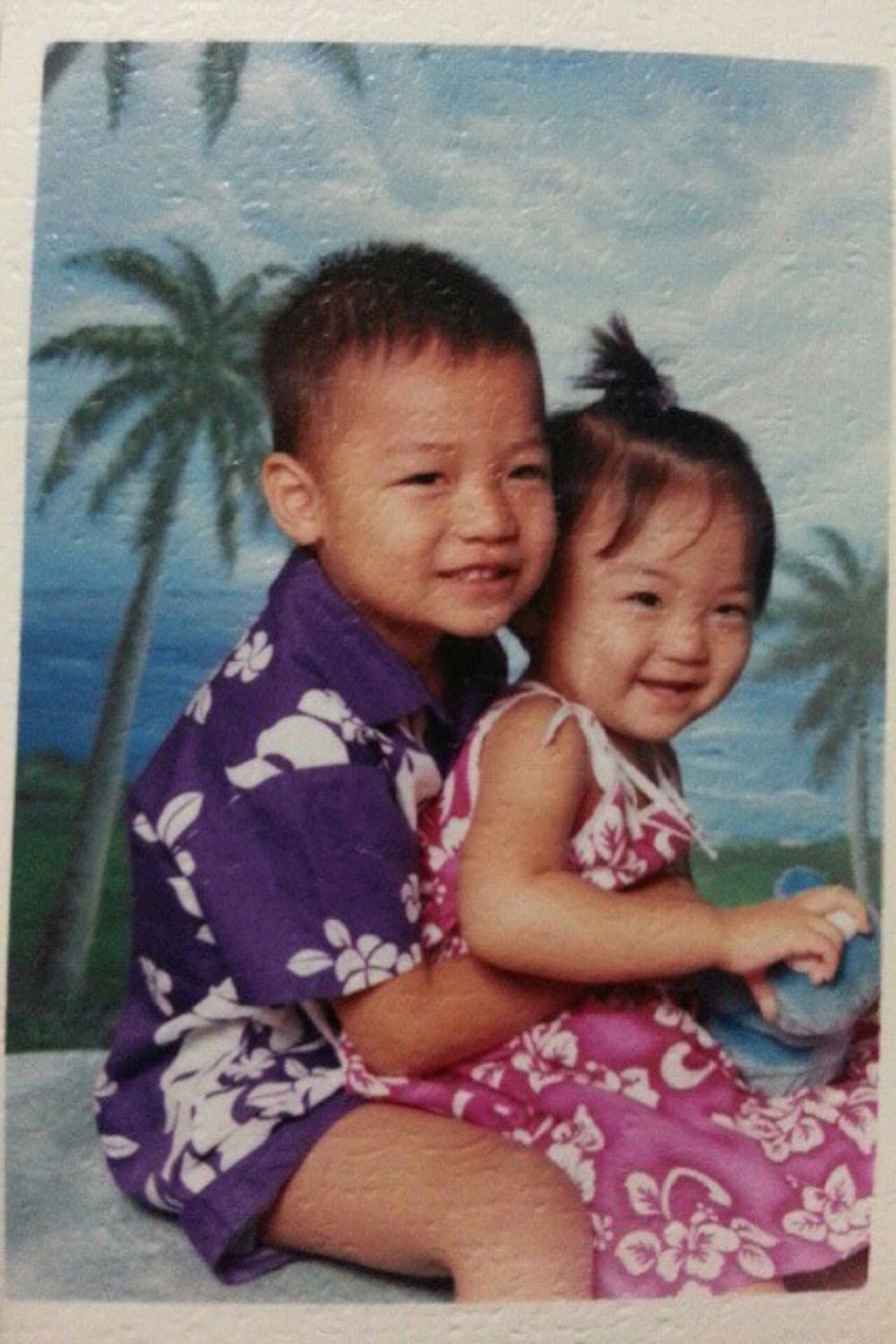 Moreover, the golfer was featured in The New York Times under the heading "Golf's Next Wave."
During her amateur career, she won the 2010 AJGA Junior at Quad Cities and the 2016 Winn Grips Heather Farr Classic, Hawaii State High School Championship.
Later, Corpuz debuted as a professional in 2021 and finished T16 at Q-School to qualify for the LPGA Tour in 2022.
She played in 21 events during her rookie season and finished 41st in the Rolex Rankings.
Additionally, Allisen was the runner-up at the 2022 ISPS Handa World Invitational. The golfer also won the 2014 Hawaii Women's State Open.
Allisen Corpuz Parents: May And Marcos Corpuz
Allisen Corpuz was welcomed into this world by her parents, May and Marcos Corpuz on March 20, 1998. Corpuz belongs to the Asian ethnicity.
The father of Allisen is from Ilocos Norte, Philippines, and the mother is of Korean descent.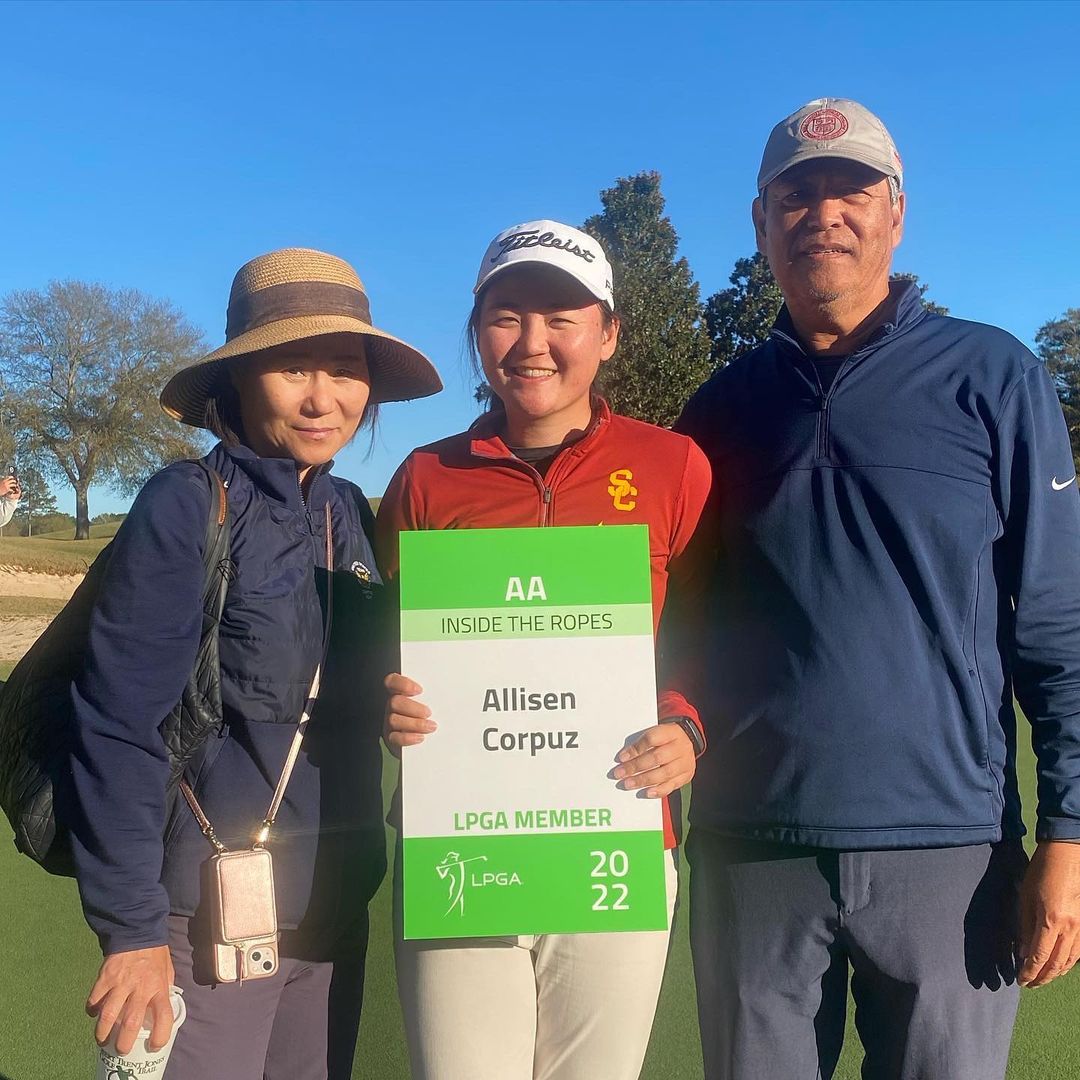 Marcos Corpuz was also an avid golf player who moved to Hawaii with his parents when he at eight years old.
Allisen's parents often travel to cheer on and watch their daughters play in golf tournaments. Throughout her early years, her mother accompanied her.
"My mom traveled with me my whole rookie year. She was such a game changer as I was learning the ropes," Corpuz said.
Moreover, she has also mentioned that she feels lucky that her mom has the perfect level of involvement in her tournaments.
Allisen said that her mom gives her space but helps her out with anything she needs.
She isn't the only child in her family, as Corpuz grew up with an older brother named George S. Corpuz.
At Cornell University's Joan & Sanford I. Weill Medical College, George is studying for his MD degree.
He is an American House of Representatives Congressional Fellow.
The Instagram account of George is private; however, he has mentioned in his bio that he is a sociolinguist and activist.
Who Is Allisen Corpuz's Boyfriend?
Allisen Corpuz is in a relationship with Daniel Eckstrom. They have been together for seven years. In one of her recent Instagram posts, the player mentioned that:
"Always making you laugh so that you miss that I'm your 7? Happy Valentine's Day from me and mine".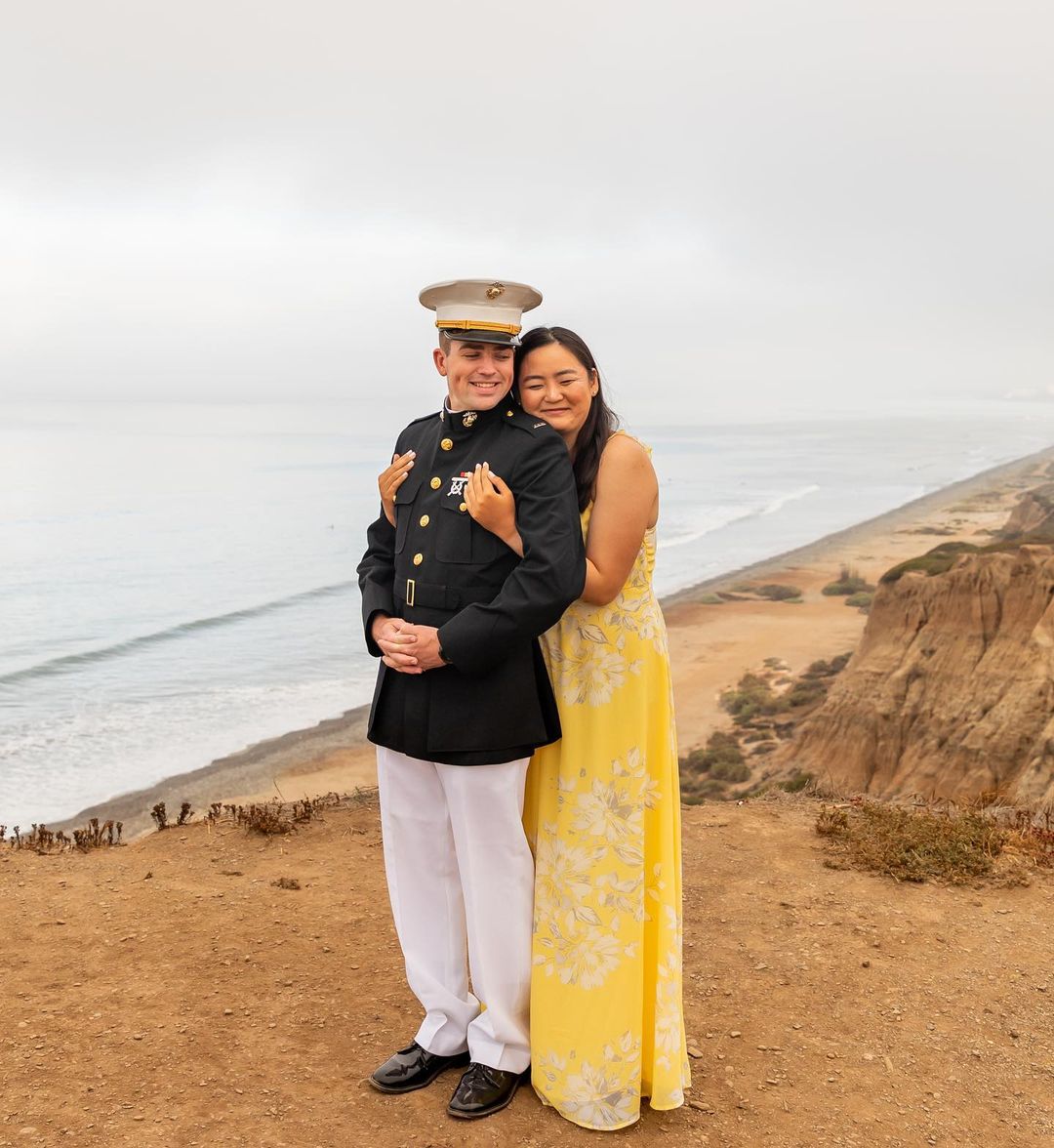 Daniel Eckstrom is the 1st Radio Battalion Head of Administration in the United States Marine Corps.
Eckstrom studied Bachelor In Arts (BA and Political Science) at the University of Southern California. Moreover, the player also attended the same university.
Hence, the pair met at the university, and since then, they have been together.
"He and his family are just the best. He's really supportive. No matter what happens on the golf course, he always has my back." Corpuz said.
She has also mentioned that her boyfriend comes to watch Cale events, and he has also attended the U.S. Open.
Moreover, the golfer talked about how lucky she feels, as both he and his family are phenomenal.