The talk about Alysha Clark's wife and their married life is surfacing on the internet. Let us get to know all about the athlete's relationship.
Alysha Clark is an American-Israeli professional basketball player for the Las Vegas Aces of the Women's National Basketball Association (WNBA). She also plays for the Israeli team Elitzur Ramla.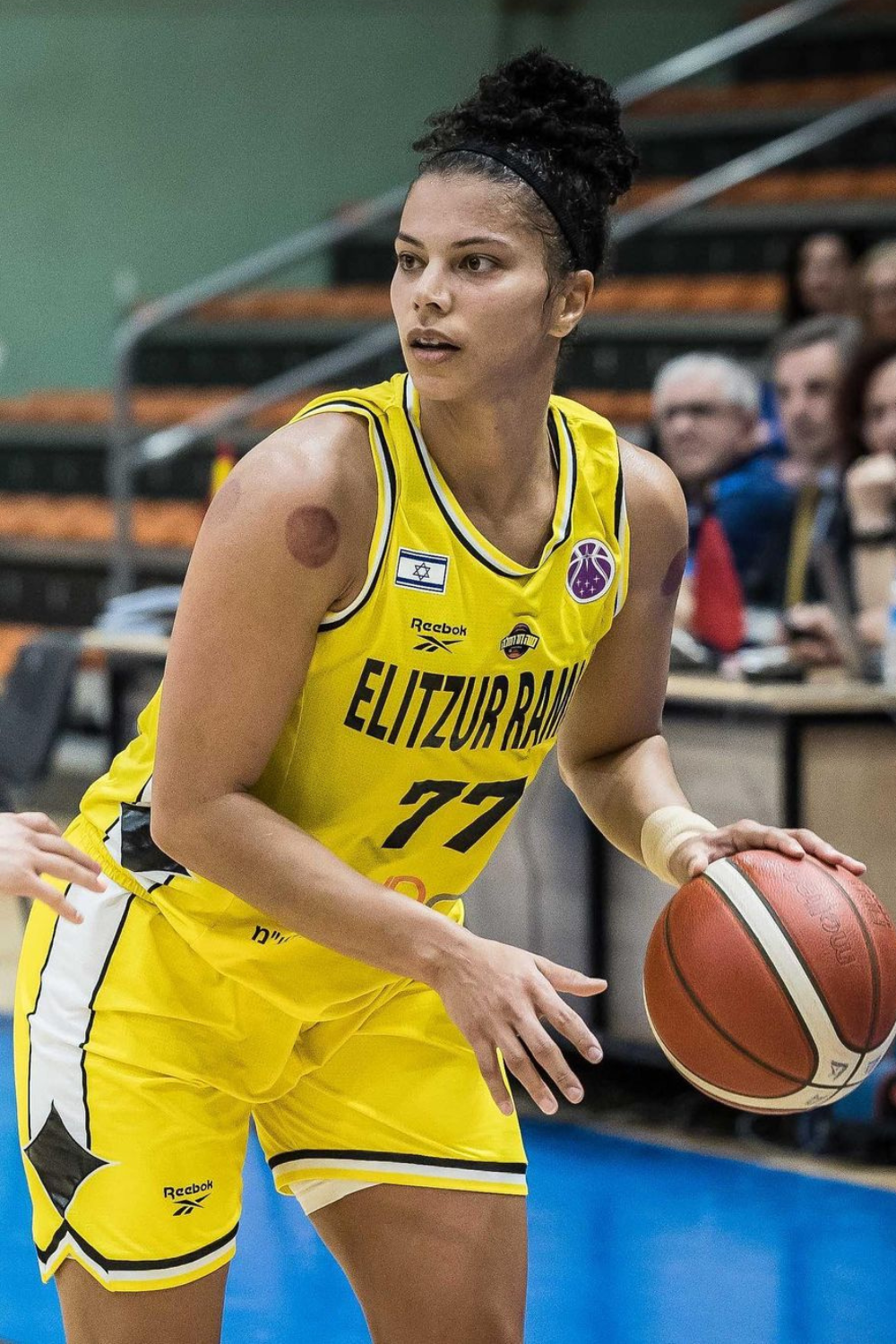 The basketball player attended Belmont University in Nashville, Tennessee, for the first two years of college.
Later, she transferred to Middle Tennessee State University and played the remaining two seasons.
The San Antonio Silver Stars drafted her in the 2010 WNBA draft. However, she did not make a roster that year or in 2011.
Furthermore, Alysha started her professional career in 2012 with Seattle Storm. Since then, she has played for teams like Maccabi Bnot Ashdod, Adana ASKİ SK, CCC Polkowice, and ASVEL.
Clark is a three-time WNBA champion, Sixth Player of the Year, three-time Israeli champ, Ligue Féminine de Basketball champ, and Basket Liga Kobiet MVP.
Alysha Clark Wife: Is The WNBA Player Married?
Though the talk about Alysha Clark's wife and married life circulating all over the internet, it is nothing but a rumor.
Back in March 2023, Alysha's Instagram photo with Danielle Robinson started speculation due to their appearance as bride and groom.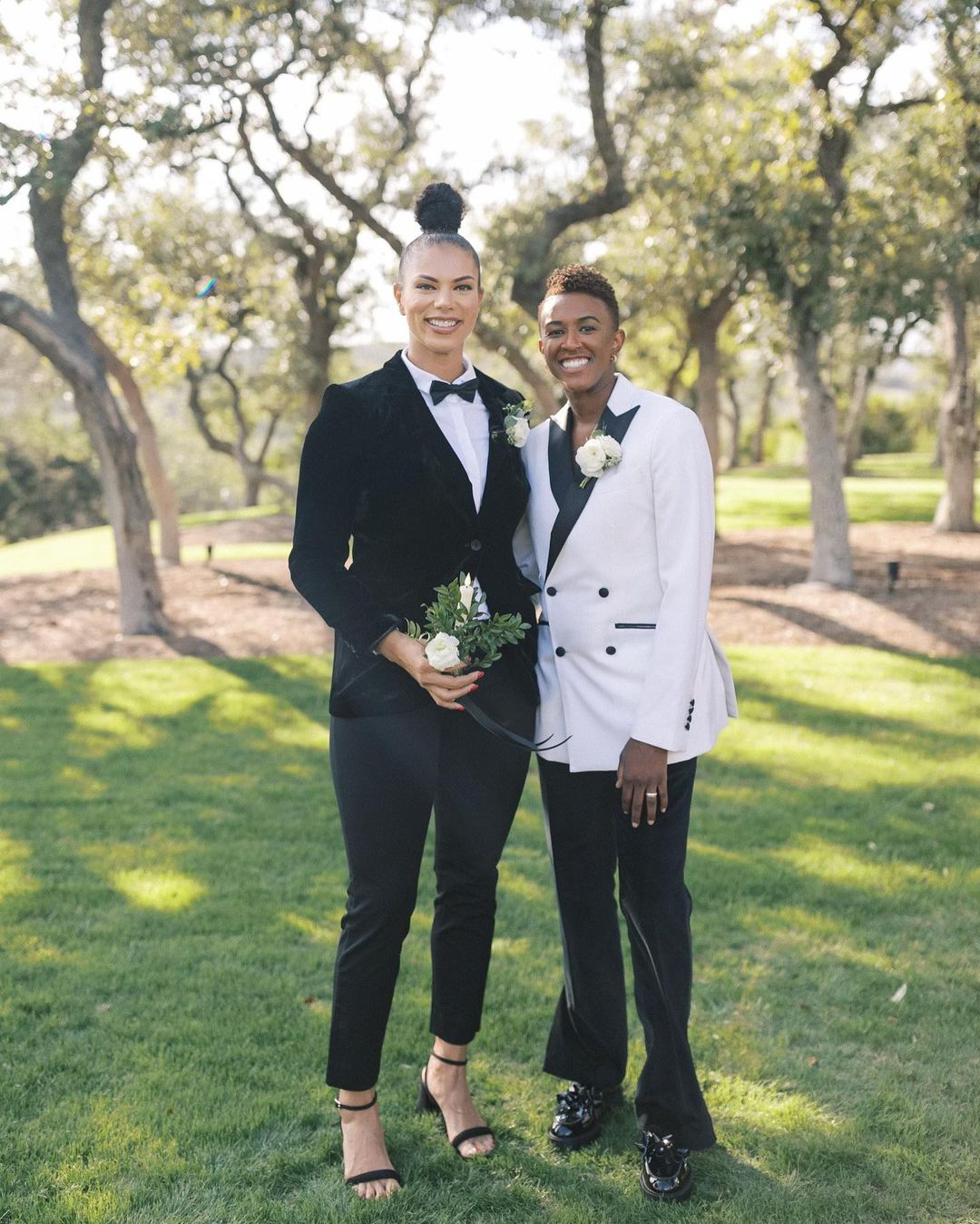 However, it turns out that Clark was just attending the wedding of Robinson.
Talking more about Danielle, she is a professional basketball player in the WNBA, playing for the Atlanta Dream.
Robinson recently got married to her long-time girlfriend, Drey Mingo Robinson.
Alysha Clark And Daniel Relationship Rumor
Alysha Clark sparked another relationship rumor with a guy named Daniel.
In 2016, Clark posted a photo on Instagram with a young cancer patient named Daniel, and the caption left fans puzzled.
Furthermore, the athlete wrote,
"It's always a great day when you get to see your boyfriend ❤️"
The use of 'boyfriend' in her caption left everyone confused.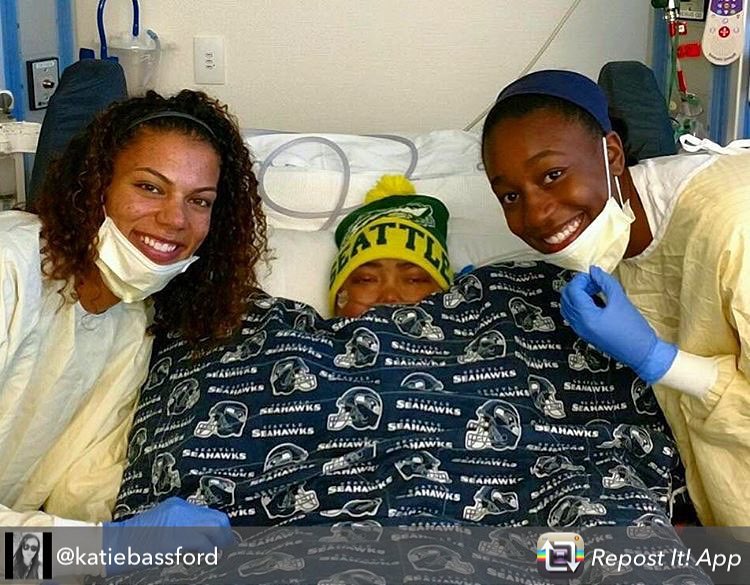 Even though it was evident that Daniel was a young child in the photo, people quickly interpreted the situation differently.
Moreover, Alysha posted a few pictures with Daniel at the hospital. Sadly, the young boy lost his battle, and Clark stopped sharing pictures of him.
Alysha Clark's Family Background
Delving further into the athlete's life, Alysha Clark was born on July 7, 1987, in Denver, Colorado, USA.
According to her Twitter profile, Clark proudly holds dual citizenship, being both American and Israeli. She is also openly devoted to her faith in Jesus.
Moving on to her family background, her parents, Jan and Duane Clark, were accomplished musicians.
Moreover, her elder sister Corey Clark was an American Idol contestant and made her own fame.
The Clark family moved to Tennessee, where Alysha attended Mt. Juliet High School, excelling in basketball as an AAU All-American.
Additionally, The Tennessean named her Midstate Player of the Year, while the Orlando Sentinel selected her for the Girls' All-Southern Basketball Team.
Furthermore, Alysha earned titles like Tennessee Gatorade Player of the Year, a spot on the Tennessee All-Star Team, and Tennessee tournament MVP.