Alyssa Thomas girlfriend, DeWanna Bonner, joined her at Connecticut Sun in 2020. The WNBA couple began dating in 2021.
And since their relationship has gone public, Alyssa and DeWanna haven't shied away from showing their love for each other. Their cute couple photos are always available to see on Instagram.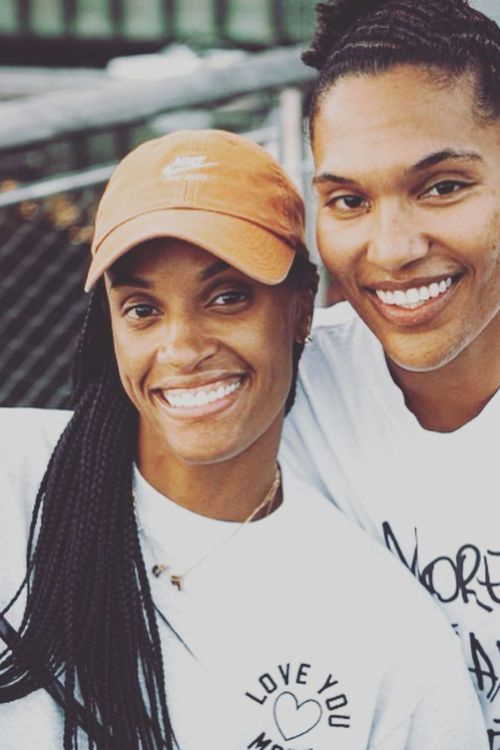 The power couple of the WNBA, Alyssa and DeWanna, are also in the top 10 list of highest-paid WNBA players. The veteran of the game, DeWanna, is searching for her third ring and her partner for her first.
The Connecticut Sun have started their season on a strong note by defeating Indiana Fever in the opening game.
It is to be seen whether Alyssa can win her first WNBA ring this year, a prized possession she has been long hunting.
Alyssa Thomas And Girlfriend DeWanna Bonner Became Official In 2021
The famous WNBA couple, Alyssa and DeWanna, took advantage of a special day to launch their relationship in public.
On Valentines' Day 2021, DeWanna took to Instagram to share a post of her to confirm the rumors that surrounded their relationship status.
Along with sharing a selfie of her and Alyssa, DeWanna captioned the post about how she spent her Valentine's Day laughing all day with the best human being by her side.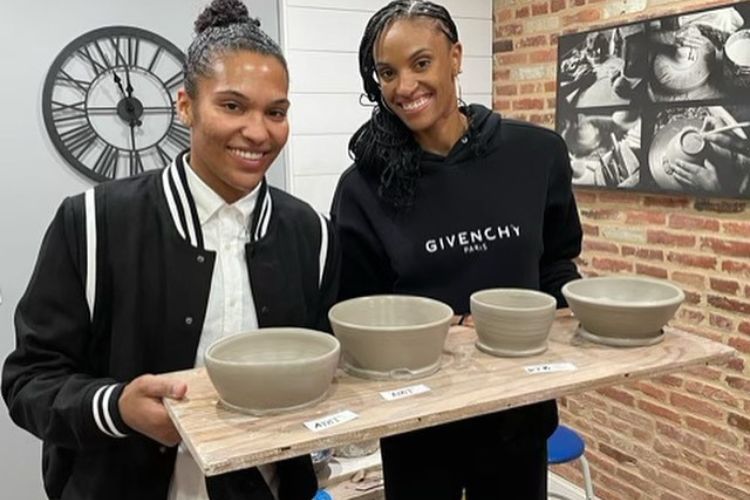 It can be said that DeWanna's move from Phoenix Mercury to Connecticut Sun in 2020 might have also led to their closeness.
Being alongside each other for training and traveling could've easily led them to know each other more.
A month later, in March, it was Alyssa's turn to share her first post with DeWanna. The power forward shared a post of her and her partner enjoying date night at pottery classes.
Nothing close to the movie Ghost, but still a fun-filled experience for the basketball couple.
The Couple Love Sharing Appreciation Posts
The WNBA power couple, Alyssa and DeWanna, are used to sharing appreciation posts for each other.
In July 2021, Alyssa shared a photo of her and DeWanna hugging on the court with the caption, "My ALL-STAR 2021."
A year later, DeWanna returned the favor with a similar post as Alyssa was named to the All-Star Team.
Since going public with their relationship, the couple has made sure to share posts of them entering the building right before the games.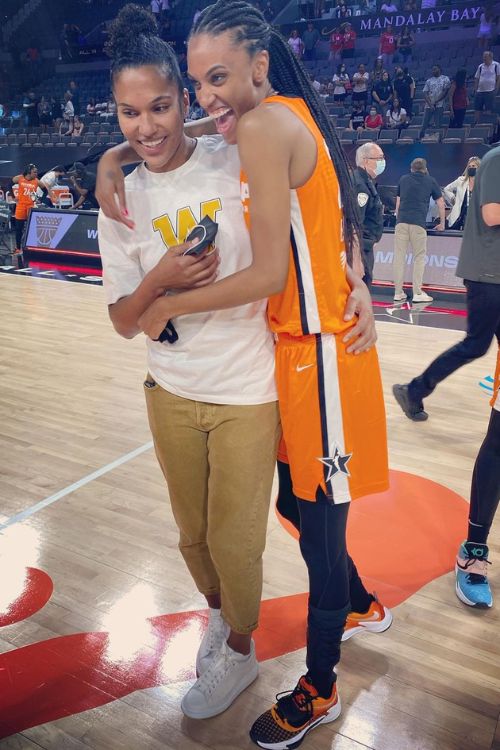 Last year for DeWanna's birthday, Alyssa shared a video compilation with her favorite photos of her partner with Beyonce's, Cuff It, playing in the background.
The couple celebrated New Year in Prague, where Alyssa was playing for USK Praha. The basketballers recently celebrated Alyssa's 31st birthday and will hope that this year goes well for them on a personal and professional level.
DeWanna Bonner Has Twins From A Previous Relationship
The two-time WNBA Champion, DeWanna Bonner, is a mother to twin daughters.
DeWanna shares the twins with her former wife, Candice Dupree. Bonner gave birth to the twins in 2017 and sat out the entire season.
Her daughters, Cali and Demi, are regular features on her Instagram handle. DeWanna married the former WNBA star Candice Dupree in 2014. And after five years of being together, the couple called it quits.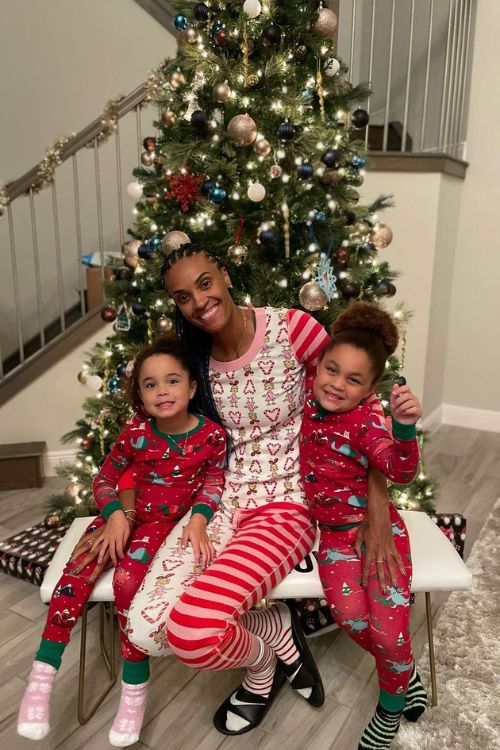 In an interview with Slam Online, DeWanna talked about motherhood and how it has affected her game. She said her two daughters are polar opposites of each other.
If Cali loves skateboarding and playing basketball, then Demi loves her dolls. DeWanna also made it clear that co-parenting with Candice hadn't been difficult.
During the interview, when asked what has been her proudest achievement in her career, Bonner said being a mother and returning to playing has to be at the top.