Amari Bailey parents, Aaron Bailey and Johanna Leia, have each achieved fame in their respective fields and played a significant role in shaping the person he is today.
Amari Bailey is an American college basketball player who currently plays for the UCLA Bruins in the Pac-12 Conference.
Regarded as one of the most highly sought-after prospects in the 2022 class, Bailey received unanimous acclaim as a five-star recruit.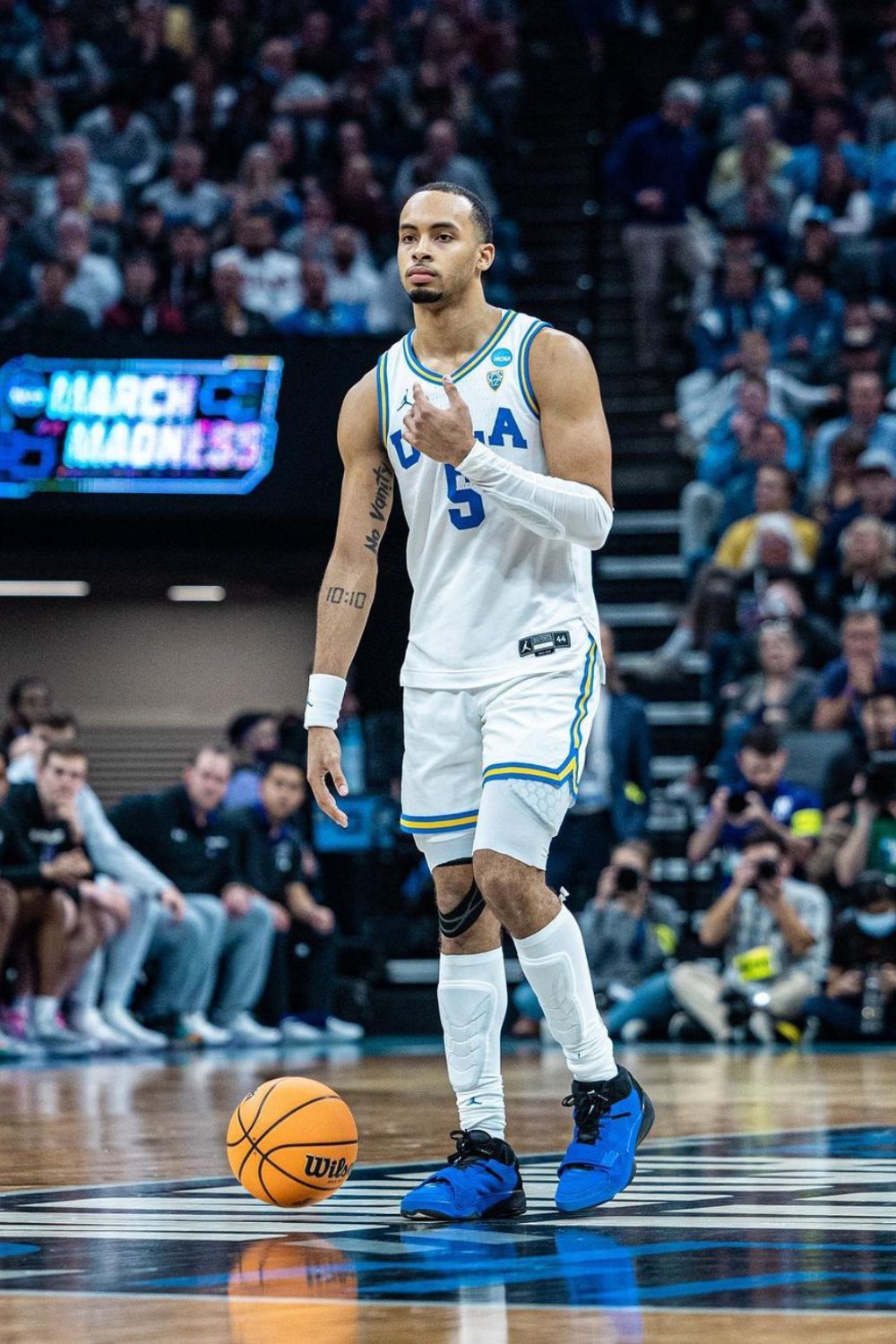 In 2019, Bailey had the honor of representing the United States at the FIBA Under-16 Americas Championship held in Brazil.
Throughout the tournament, he showcased his skills by contributing an average of 13.2 points, 4.2 rebounds, and three assists per game, ultimately aiding his team in securing the gold medal.
Furthermore, he declared for the 2023 NBA draft.
Amari Bailey Parents
Amari Bailey was born on February 17, 2004, to mother Johanna Leia and father Aaron Bailey.
After their separation, Johanna was responsible for raising Amari and his sister as a single mother.
Her influence and guidance played a significant role in shaping Amari as an individual and an athlete, contributing to his development and growth.
Mother Johanna Leia Is His Biggest Cheerleader
Johanna Leia, the mother of Amari Bailey, has gained recognition in her own right as a former model.
She has made headlines throughout her career as a reality TV star and social media influencer.
In 2017, their family was featured on the Lifetime reality show called "Bringing Up Ballers."
The show focused on five Chicago-based families supporting their aspiring basketball player sons.
Johanna has been a dedicated supporter of Amari, frequently seen cheering him on courtside and sharing her support on social media.
Apart from her involvement in the entertainment industry, Johanna is a hard-working entrepreneur and influencer.
Moreover, she previously worked as a model for Ford and currently focuses on managing emerging athletes through her talent agency, "Just Living."
In 2021, Johanna made headlines when she was linked to the rapper Drake, who famously rented out Dodger Stadium for a private dinner date in July.
However, their romance eventually ended in October of that year.
Father Aaron Bailey Was A Former NFL Star
Aaron Bailey spent all five seasons with the Indianapolis Colts in the NFL from 1994 to 1998.
Although he primarily served as a kick returner on special teams, he also played as a wide receiver.
Throughout his career, Bailey accumulated 1,040 receiving yards and six touchdowns.
However, his true impact was felt in his role as a prolific return man for the Colts.
Additionally, he recorded a total of 173 returns, amassing an impressive 3,696 return yards and scoring two touchdowns.
Aaron Bailey's athletic prowess appears to have been inherited by his son, Amari Bailey.
After his NFL career, Aaron transitioned into a new profession as a Learning and Behavioral Specialist in Michigan's Kentwood Public School district.
He currently resides there in Michigan with his wife, Jennifer.