Amon Ra St Brown brother, Equanimeous, plays for the Chicago Bears after playing for the Packers previously. The two NFL brothers also have a third brother in Osiris, a former collegiate football player.
The three St. Brown boys, Amon Ra, Equanimeous, and Osiris' actual last name isn't St. Brown. But their dad, a former bodybuilder, wanted his sons to have not only unique names but also a unique last name.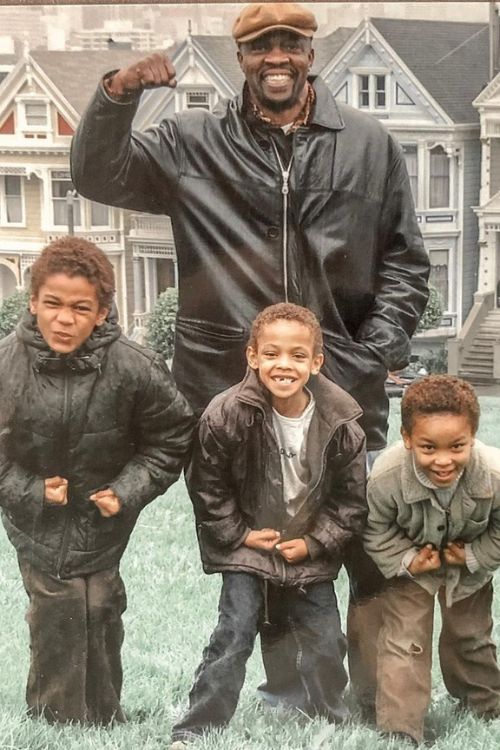 Their mother has German heritage and made her sons speak two different languages. She would talk to them only in German and later enrolled them in a French academy. Miriam took them to Paris so they could study for one semester and communicate only in French.
The three brothers were pushed both physically and mentally by their parents. They excelled in their classes and also in football fields. The St. Brown family has been said to be the Ball (Lonzo and LaMelo Ball) family of football.
Amon Ra St. Brown Brothers, Equanimeous, And Osiris St. Brown
Amon Ra St. Brown's brothers, Equanimeous and Osiris St. Brown., grew up in a tough parenting household. If their dad wanted them to be the physically best version of themselves, then their mom wanted her three sons to be the mentally sharpest.
But instead of sulking and complaining, the trio did exactly what their parents demanded from them, and now two are star athletes playing at the highest level. They might have grown privileged, but the three brothers utilized their resources well.
Equanimeous St. Brown Plays For The Chicago Bears
The Chicago Bears wide receiver has one of the most unique names in the NFL. Equanimeous means having emotional stability and composure.
Three years older than Amon Ra, Equanimeous had forgone his senior year at Notre Dame to join the NFL Draft in 2018. Green Bay Packers selected the oldest St. Brown brother in the sixth round.
During his high school days in Servite, Equanimeous was ranked 63rd player nationally by ESPN. In his senior year, he made 32 receptions for 485 yards and four touchdowns as he joined Notre Dame.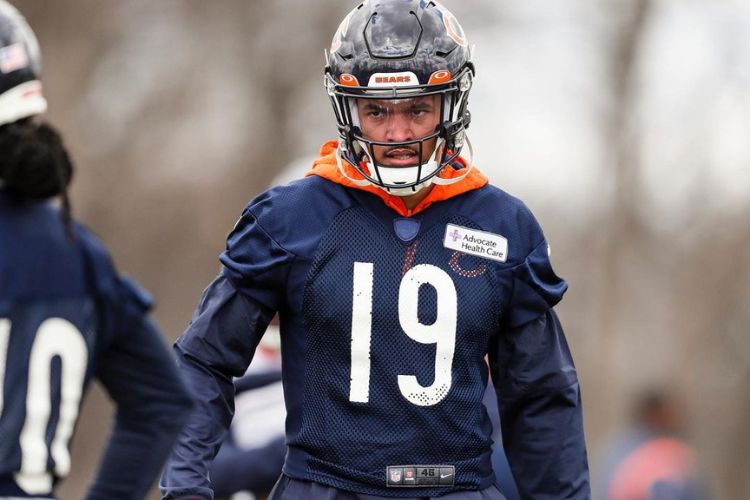 In his three years with Notre Dame, Equanimeous played 32 games and made 13 touchdowns. His time in the NFL has been riddled with injuries.
Equanimeous missed the entirety of the 2019 season with a serious ankle injury and spent the 2021 season interchanging between the practice squad and the active roster.
In 2022, he signed a one-year contract with the Bears and made 16 appearances, most in his NFL career. Though he made only one touchdown, the Bears extended Equanimeous' stay at the NFC North Team earlier this year.
Equanimeous has a daughter, born in 2020, but the NFL player hasn't shared any details about his partner. The Bears player has tried to keep his family matters away from the public limelight.
Osiris St. Brown Is A Stanford Graduate
Named after the Egyptian God, Osiris St. Brown is the only one among his three brothers who didn't make it to the NFL.
Osiris graduated from Mater Dei High School, where he trained under head coach Bruce Rollinson. A four-star recruit, Osiris was ranked the nation's 108th-best recruit by Scout and 111th by PrepStar.
In his senior year, Osiris made 1,127 yards receiving on 62 receptions and 19 touchdowns, and he also won the 2016 Trinity League MVP. Osiris didn't see any action in his freshman year at Stanford.
In the next three years, he made 26 starts, playing as a wide receiver and only one touchdown in his entire career. Osiris graduated from Stanford in 2021 with a degree in Computer Science and worked for Maxim FlexPac as an account manager for ten months.
Since September of last year, Osiris has decided to start his own business but hasn't revealed the name and the objective. He is available on Instagram with the username @osiristbrown but has kept his account private.
Amon Ra St. Brown Parents, John Brown, And Miriam Steyer
Amon Ra St. Brown's parents, John Brown and Miriam Steyer worked hard to think of the names of their three sons. John wanted something flashy and not a mundane name like his.
The former bodybuilder, John, is a three-time Mr. World and two-time Mr. Universe. When Amon was five, Brown brought feather-light plastic PVC pipe and used it to instruct accurate form to his three sons.
In his interview with Yahoo, Brown said it was stupid how people believed lifting weights stunts one's growth. The bodybuilder knew his sons were natural when it came to football and wanted to challenge them so they could reach their potential.
He also took care of his sons' nutrition level, not letting them snack on salty foods and making them drink his proprietary homemade shakes.
John would take his three sons to a football camp in Compton once a week to make them compete against kids grittier than them. But in the end, the St. Brown boys would come out on top.
Their mother, Miriam, spoke German and wanted her three sons to speak only German to her. Even when the boys would invite their friends, Miriam maintained this policy.
If John made sure his sons excel in football field, Miriam sharpened their minds and made them earn straight A's in school. Their high test scores and footballing talent helped the boys gain coaches' attention.
Miriam is available on Instagram and has shared several family photos, including several childhood pictures of her three boys.