Amy Chapman's partner, Billie Ann, excels in all her endeavors. She is not only an executive at a financial service company, but also a professional soccer player.
Chapman, the Australian former professional soccer player turned soccer commentator, has left an indelible mark on the field.
Her relationship with her partner Billie Ann and their adorable daughter showcases a beautiful tapestry of love, passion, and resilience.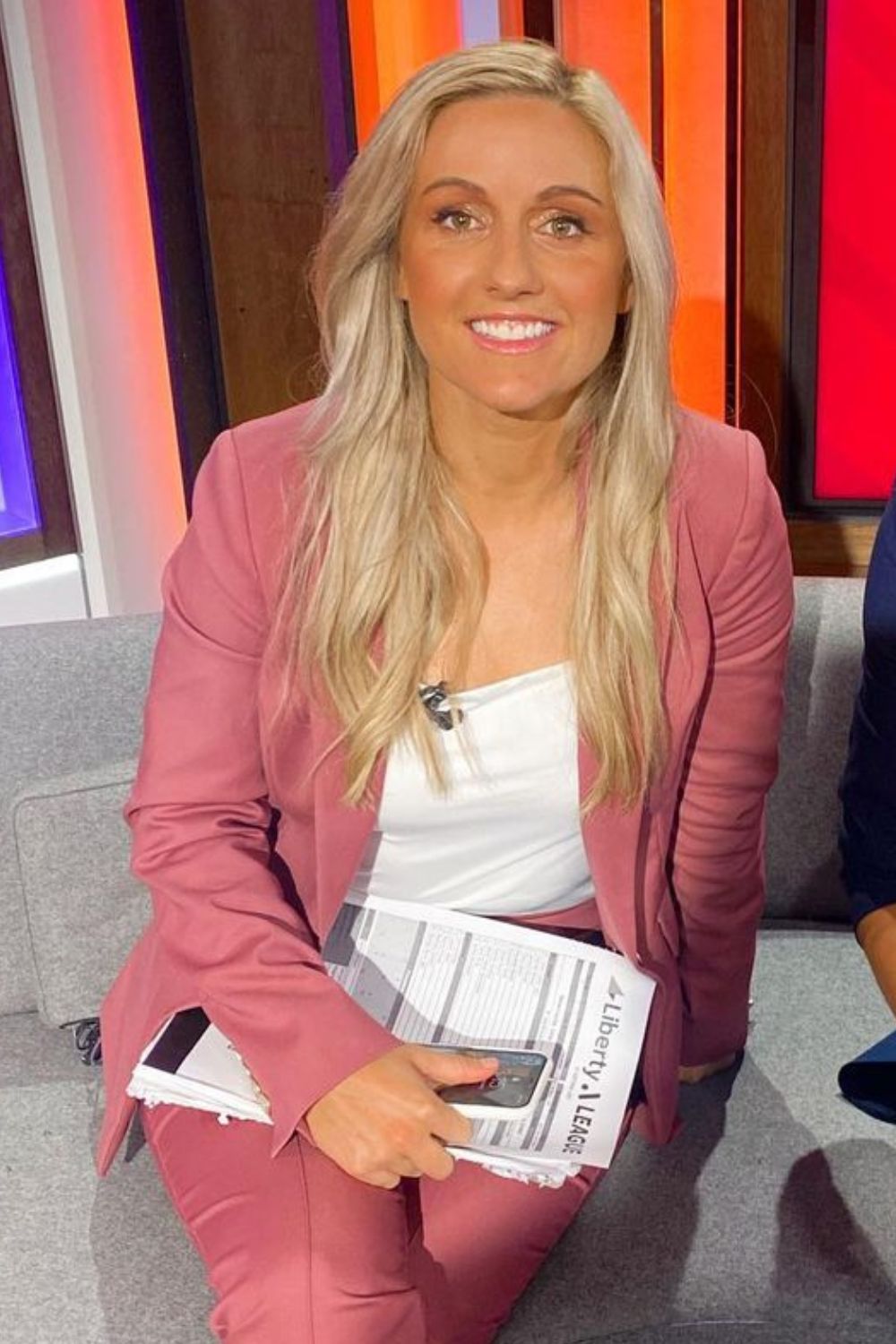 Amy Lucille Chapman was born on 12 February 1987 in Albury, Australia. The former Matilda represented Australia between 2007 and 2014.
Chapman is a soccer commentator for 10 Sport and Optus Sport. Currently, she is covering the 2023 FIFA Women's World Cup in her native country.
Amy Chapman's journey in soccer began at a young age as she joined the Australian Institute of Sport (AIS) in 2003.
Similarly, the midfielder made her club debut in 2008 for Canberra United in the Australian W-League.
In 2010, Chapman joined Brisbane Roar, where she spent eight years of her professional career.
Lastly, she retired from soccer in 2018 and became a commentator.
Amy Chapman Partner: Billie Ann
While Amy's accomplishments in soccer and commentary are impressive, her personal life is equally heartwarming.
She found love in her partner Billie Ann, a soccer player whose experience extends beyond the United Kingdom.
Billie Ann (formally known as Billie Murphy) was born in Milton Keynes, England, on 1993 January 27.
She was a part of the Arsenal Centre of Excellence from age 10. Eventually, she was selected in the Gunners' top squad at the age of 16.
Billie joined Leeds United in 2011 and played in the Women's Premier League for the next two years.
The defender got a chance to play in the FA Women's Super League after her move to Everton FC in 2013.
After her brief stint with Sheffield FC in the 2015-16 season, Billie moved to Australia in late 2017.
Her soccer journey continued in Australia in 2018 with Souths United FC in the National Premier League Women's (NPLW).
The English national has since played and captained for Capalaba FC, along with her short stint with Brisbane Roar in the A-League Women.
Billie signed with Brisbane City FC in October 2022 and has played for them since.
Billie Ann Is An ESG Specialist
Her notable achievements came at SolarBuddy, an Australian Charity where she worked for almost six years in multiple positions.
creating awareness and tackling the issues surrounding energy poverty to illuminate the lives of children worldwide.
As per her LinkedIn profile, she currently works as an ESG specialist for a wealth management company, Insignia Financial.
Family Life And Daughter
The couple's shared passion for soccer and commitment to positively impacting the world led them to create a dynamic partnership.
In December 2022, Amy and Billie's love story took an exciting new turn with the birth of their daughter, Luca Lucille Chapman.
The arrival of Luca brought immeasurable joy and fulfillment to their lives. Amy and Billie are embarking on a fresh and exciting chapter as new parents.
Billie took a break from her regular work and spent seven months with the newborn. They even traveled to Europe and met her English family.
Luca's journey filled with love, laughter is well documented in Billie's Instagram feeds. Moreover, the little one has already made her TV debut.
With their daughter Luca by their side, Amy and Billie are poised to continue making a positive impact both within the soccer community and beyond.