Anna Hall's parents, David and Ronette Hall, raised four girls in Colorado. Anna comes from a family filled with athletes.
The 22-year-old track and field athlete Anna Hall has been a star since her international debut at age 17.
Guided by her dad, who she considers her biggest inspiration, Hall previously won a bronze medal in the 2022 World Championship.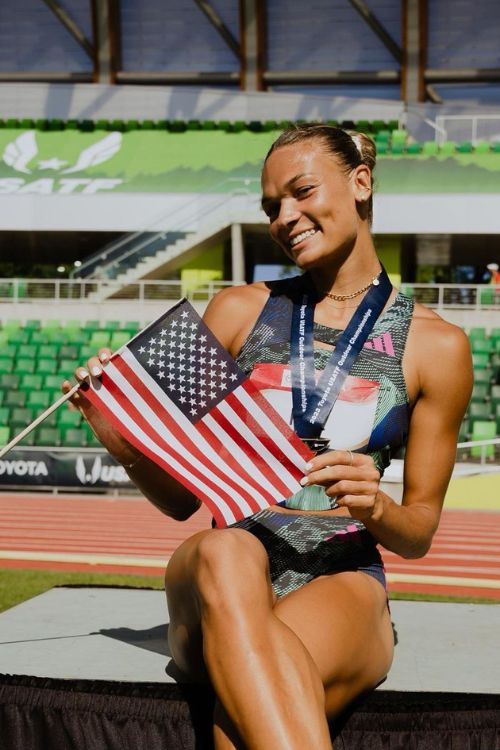 Her two older sisters, Kara and Julia, were collegiate athletes but have chosen not to continue as professional athletes.
In the USATF Outdoor Championships, Anna crowned herself the US Champion and qualified for the World Athletics Championships.
She earned 6677 points and defended her crown, with Taliyah Brooks coming in the second position.
One of the greatest heptathlon athletes, Jackie Joyner-Kersee, has backed Anna to break her record of 7291 in the coming years.
Anna Hall Parents, David, And Ronette Hall
Anna Hall's parents, David and Ronette Hall, come from two ethnic backgrounds. David is Caucasian, whereas Ronette comes from an African-American heritage.
Anna's dad, David Hall, is a former athlete at the University of Michigan. David was a backup quarterback for Michigan and had a memorable performance in the 1983 Rose Bowl.
At the time, Hall was only a junior with 14 career pass attempts. During the game, Hall completed 13 of 24 passes for 155 yards and earned two touchdowns.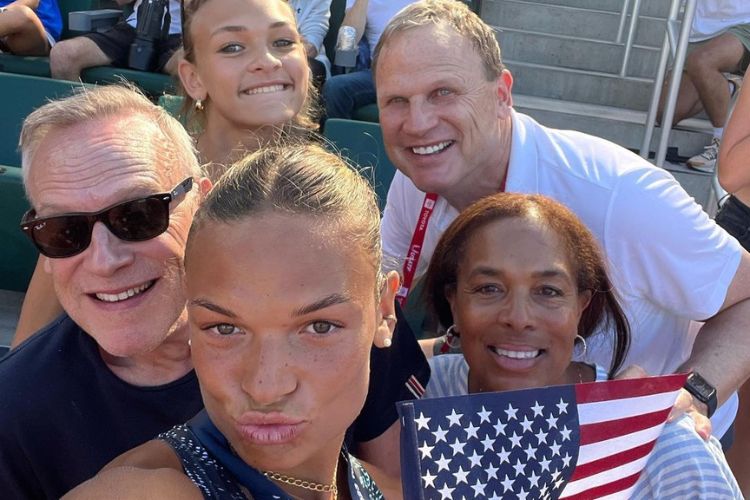 But football was not the only sports Hall excelled at. He was part of the basketball and track teams and set the UM Decathlon record.
After graduating from UM with a BA in 1985, he enrolled at the University of Texas at Austin for an MBA.
Previously, David has worked as a vice president for Tucker Alan Inc and as a managing director for Navigant Consulting for four years.
The father of four girls, David has been working as a managing director of Alvarez and Marsal, the business consulting firm, for the past 15 years.
David's better half, Ronette Hall, graduated from Oakland University with an economics degree and previously worked as an account manager for FHP Health Care.
Anna Hall Comes From A Family Of Athletes
Anna Hall comes from a family with four sisters and is the second youngest. Her two older sisters Kara, and Julia Hall, were athletes at the University of Michigan.
Her younger sister, Lauryn Hall, has shown interest in art and has a separate Instagram handle solely for her sketches.
Kara Hall Was A Collegiate Tennis Player
Kara Hall, whose full name is Kathryn Hall, was born on January 19, 1996. She is the oldest of four and majored in communications.
At Michigan, Kara played tennis for three seasons, leaving out the freshman year. In her sophomore season, Kara was part of the Academic All-Big Ten. She had a 3-10 mark in singles and a 2-5 record in doubles.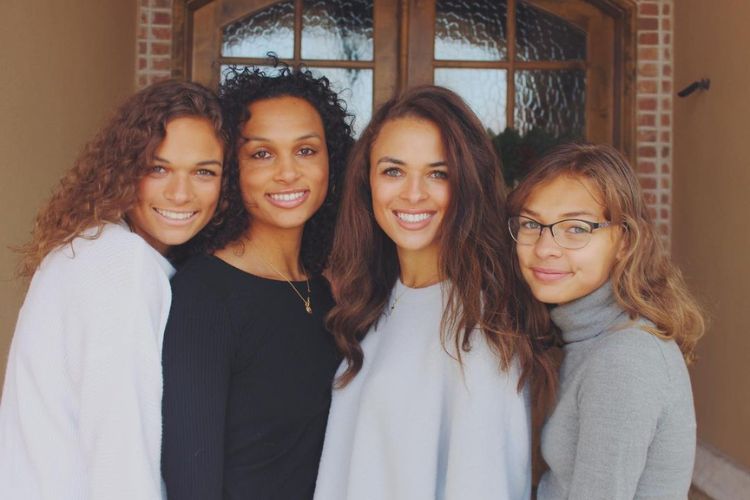 In her senior year, Kara was named team captain and compiled a 3-4 singles record. She tied the knot with her college sweetheart, Jack Wangler, a manager at Ernst and Young, in 2021.
She is available on Instagram with the username @kathryn.wangler and has shared several posts with her better half and family.
Julia Hall Was Part Of The Track Team
Julia Hall was born on October 24, 1997, and earned several accolades during her time with Michigan and as a student at Arapahoe High School.
She was part of the indoor and outdoor track and field team and only missed out on outdoor events in 2020 due to the pandemic. In her freshman year, she ran a career-best 56.25 in the 400-meter dash and finished 6th at the Battle of Blues.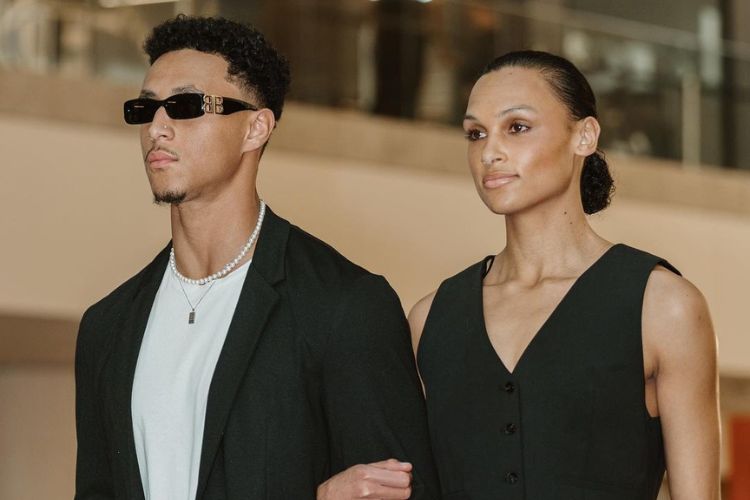 Julia, in her junior year, won a silver medal with the medley relay team in the 400-meter dash at the Big Ten Indoor Championship.
In her senior year, she won a bronze medal for the 600-meter run at the Big Ten Championship. She ran a school record 4×400 relay team at the Arkansas Tyson Invitational.
In April 2022, Julia tied the knot with Benjamin St-Juste, the Washington Commanders cornerback. She is available on Instagram with the username @julia_juice4 and has previously done several modeling gigs.