The sister of Mason Crosby, Ashley Fraser, is a mystery to many. Ashley facilitates projects helping students while she continues to be a catalyst to connect the community with the needs of the students.
Mason Walker Crosby, born in Lubbock, Texas, is an American football placekicker. The 38 years old footballer became a free agent earlier this offseason.
Crosby attended Georgetown High School in Georgetown, where he earned first-team All-District 13-5A honors as a junior and senior.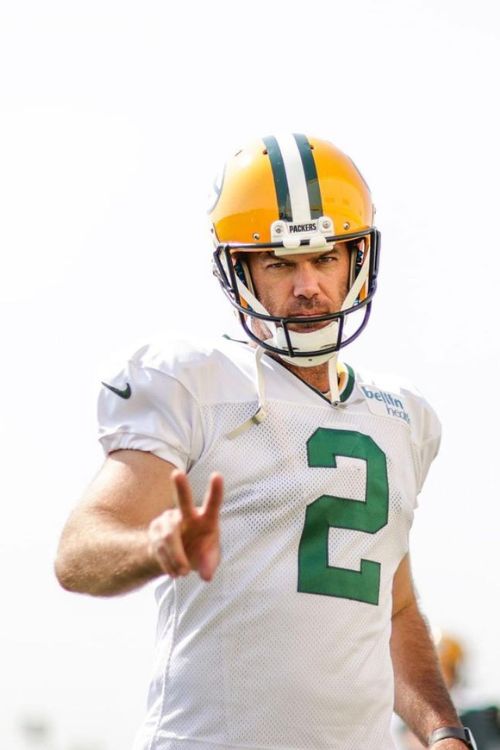 He went on to play at the University of Colorado and had a stellar career. Playing for Colorado, he was named Big 12 Special Teams Player of the Year in 2005, first-team All-Big 12 three times, and first-team All-American two times.
Green Bay Packers chose Mason Crosby with the 193rd overall pick of the 2007 NFL Draft.
The American football placekicker scored an astounding 395 field goals in 258 games in the past 16 seasons.
Mason Crosby Sister: Ashley Fraser
Mason is not an only child to his parents, Jim Crosby and Karen Crosby. He has a brother named Rees Crosby and a sister named Ashley Fraser.
Ashley Fraser has been working as the Director Of Operations in 'THE LOCKER' Foundation since January 2014 where her mother, Karen, is the Founder and Executive Director.
The Locker was established with the motto of "Kids Helping Kids" to educate and empower youth through service learning such that it increases community awareness regarding other youth in need.
She is actively involved in the foundation's operations. Whether it is a charity event, donation campaign, or auction to raise funds, Ashley is always on the frontline for the kids in need.
Ashley and her foundation have collaborated with Mason on multiple occasions for fundraising.
Her brother, Mason, helps in the cause by sending signed merchandise for auctioning and actively participating in golf events.
Ashley is married and has two children with her partner, including a son and a daughter. She often shares pictures of her family on social media.
Her son, Clint Fraser, plays for the Georgetown High School Football Team with Jersey number 71 on his back. Ashley shows her support towards Clint by attending his game whenever possible.
Ashley and the foundation have made a difference in communities across the state, helping embrace intentional service learning. It connected students and the community to collaborate, that has enriched the lives of everyone involved.
Mason Crosby Married Life
The NFL star is a married guy. He shared the vows with Molly Christine Ackerman, the love of his life.
Molly attended Glenwood High School before enrolling at the University of Colorado.
She and Mason met while Molly was a cheerleader at the University of Colorado Boulder, where Mason was a football team member.
The couple tied the knot on June 28, 2008, after dating each other for some period. They have 5 kids together.
They welcomed their first child, a son named Nolan, in August 2010 and their second child, a daughter Charlotte, in May 2013.
The pair was blessed with their second daughter in 2015, followed by the twin daughters, Felicity and Christine, in 2017.
The day after the Packer's final preseason game in 2019, Molly underwent surgery after she was diagnosed with lung cancer.
Mason had previously lost his grandfather to lung cancer and grandmother to uterine cancer and didn't want to lose his wife too. Thankfully, Molly is cancer-free and cleared for normal activity.