British boxer Liam Smith and his wife Ashley Ho have two beautiful kids together.
Liam Smith, born on July 27, 1988, is a professional boxer from the United Kingdom. He held the title of WBO light-middleweight in the years 2015 and 2016.
He was an amateur fighter for Rotunda ABC in Liverpool. In 2007 and 2008, he competed at light welterweight and won the ABA Championships twice.
On 10 October 2008, Liam made his professional debut at light-middleweight against Duncan Cottier at the Everton Park Sports Centre in Liverpool.
Between 2012 and 2015, he held various regional light-middleweight titles, including the British and Commonwealth.
He is the older brother of professional boxer Callum Smith and the younger brother of Paul Smith and Stephen Smith.
On January 21, 2023, Smith faced Chris Eubank Jr., a former WBA interim middleweight champion, at the AO Arena in Manchester, England.
Smith won the match in the fourth round by TKO. Moreover, Smith will face Eubank Jr in a rematch on June 17, 2023, at the AO Arena in Manchester, England.
Meet Liam Smith Wife Ashley Ho
There is no of Liam Smith , but he has a fiance. He proposed to Ashley Ho in December 2017, and they may have wedded in the following years.
Ashley is best known to the public for her relationship with the British boxer, aside from that, her professional history has yet to be revealed.
She was born on May 3, 1991, making her 32 year old as of June 2023.
She is active on Instagram under the username @ashleyho_xx, with about 7.6 thousand followers.
Her posts feature photos of her family and friends, her earlier life, and her first pregnancy.
Despite her public demeanor, Ashley maintains many parts of her life private from followers. Nonetheless, she continues to post photos on a regular basis.
Relationship and Children
Former WBO light-middleweight titleholder Liam Smith is dating Ashley Ho for a long time now. It is believed they are high school sweethearts.
The duo are seen together at various important events. They spend valuable moments and always appear to be there for each other in any situation.
Despite the public glare, Ashley and Liam continue to keep their relationship intact.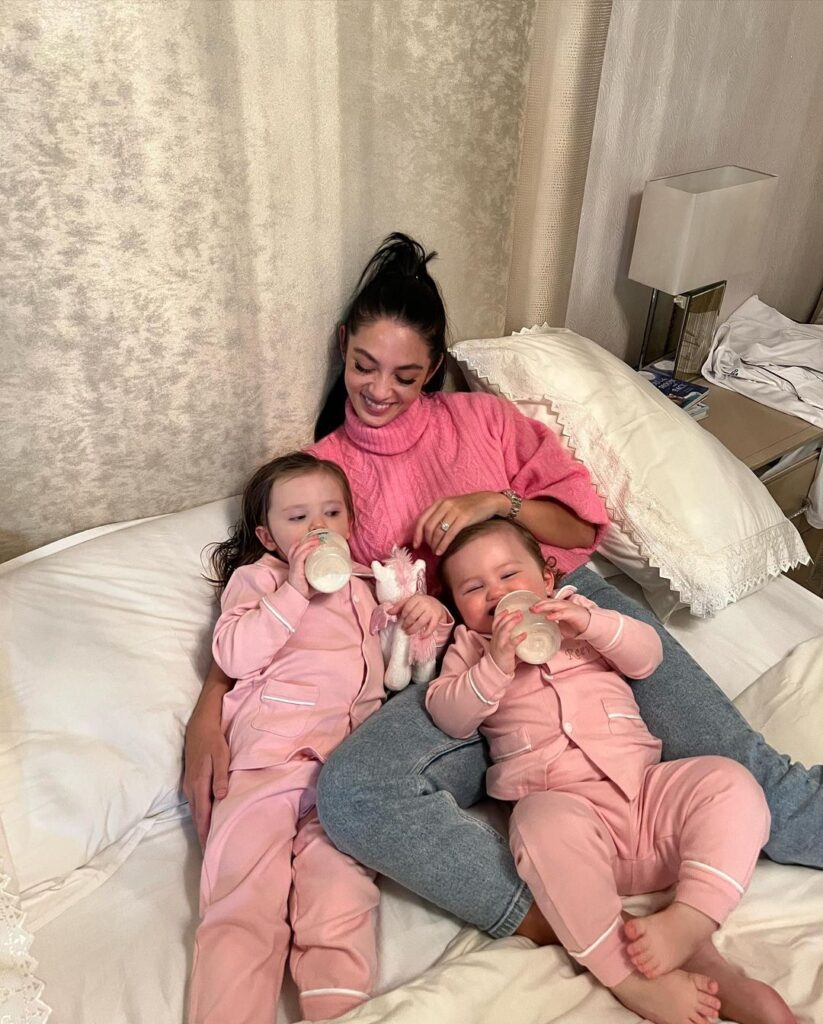 They have two daughters together, Darla Smith, born on April 10, 2020, and Reeva Smith, born on 4th September 2021.
After the delivery of their first child, they finally became parents, and that happiness doubled when the couple welcomed their second child.
Liam frequently posts adorable pictures of himself with his wife and kids on social media. He recently wrote an adorable note for his partner's birthday that read:
"Happy birthday Ashley, hope you enjoyed it with that weekend away. Thanks for everything you do for me and the girls, Happy birthday to the best mom."
Ashley also keeps posting about Liam and her kids on Instagram.