"Who is the greatest?" "Who is the best boxers of all time? Simple yet intriguing question! This has been thought about or most asked questions in almost every field. And when it comes to boxing, it's no different!
As we discuss the top ten best boxers of all time, we will dive into their career and even their records. And of course, this discussion is open, and you can keep your thoughts in it.
While we are at it, start with your guessing games, and let's see how many of them can you get in place?
The Top 10 Best Boxers of All Time
10) Shane Mosley
(Fully named: Shane Andre Mosley, Nickname: Sugar Shane Mosley)
Mosley is a former professional is a two-time lineal champion at welterweight. To date, he has featured in the weight division class of lightweight, welterweight, and light middleweight.
Likewise, he is considered one of the most lightweight boxers ever lived, even as his opponents acclaim. As for his fighting record, he stars with 49 wins (41 KO), 10 losses, 1 draw, and a single contest.
As one of the high-profile boxers, Shane has garnered numerous accolades under his name. In short, he depicts the IBF lightweight title, WBC welterweight titles, and Ring magazine light middleweight titles.
"Shane is a tough guy. He has a good chin, and he's dangerous." – Pacquiao's trainer Freddie Roach.
9) Sugar Ray Leonard
(Fully named: Ray Charles Leonard, Nickname: "Sugar" Ray Leonard)
Often titled as the greatest boxer of all times, Leonard is also the titleholder as "Boxer of the Decade" back in the 1980s. Back in the days, Leonard was also part of "The Fabulous Four."
This group included Leonard himself and three others; Roberto Durán, Thomas Hearns, and Marvin Hagler. Indeed, this group flourished through the 1980s, which earned them immense popularity.
Altogether, Leonard portrays a boxing record of 36 wins (25 KO), 3 losses, and a draw.
As for his championships, he has bagged five weight division world titles, three weight division lineal championships, and an undisputed welterweight title.
8) Joe Louis
(Fully named: Joseph Louis Barrow, Nickname: Brown Bomber, Joe Louis)
Late Joe Louis was a former professional boxer, often titled one of the most influential in the ring. Everyone is well aware of his dominance in the ring, and he had reigned as the world heavyweight champion.
Not to mention, he is the top three greatest power punchers. Apart from it, he stood as the boxer with the longest single reign as champion in history.
Overall, Joe portrays a fighting record of 66 wins (52 KO) and three losses.
7) Roberto Duran
(Fully named: Roberto Durán Samaniego, Nickname: Manos de Piedra ("Hands of Stone"), El Cholo, Rocky)
Starring in the ring for almost five years, Joe Louis is best known as a versatile brawler and pressure fighter. He even stood as the fifth greatest fighter of the last 80 years back in the early 2000s.
By the time Joe ended his career, he had stood with 103 wins (70 KO) and 16 losses. He bagged titles in four different weight classes during his career and is also inducted into the Hall of Fame.
Indeed, Duran is one of the finest lightweights that has ever lived with a well-known ferocious fight.
6) Mike Tyson
(Fully named: Michael Gerard Tyson, Nickname: Iron Mike, Kid Dynamite, The Baddest Man on the Planet)
Tyson is popularly known as the greatest heavyweight boxer of all time and the undisputed world heavyweight champion from 1987 to 1990. During his career, he has also garnered WBA, WBC, and IBF titles.
All along, Mike is best known for his ferocious fighting and intimidating boxing style. Altogether, he depicts a boxing record of 50 wins (44 KO), six losses, and two no contests.
5) Guglielmo Papaleo (Willie Pep)
(Fully named: Guglielmo Papaleo, Nickname: Will o' the Wisp)
A late professional boxer, better known as Willie Pep, is one of the most graceful fighters. No doubt, he is also considered one of the best fighters of the 20th century and even best boxers of all time.
Not to mention, Pep has also stood as the #1 featherweight fighter in the 20th century. As for his boxing record, he has 229 wins (65 KO) with only eleven losses and a single no contest.
During his career, Peo has garnered twenty-five victories in the featherweight division.
(Fully named: Emmanuel "Manny" Dapidran Pacquiao Sr., Nickname: PacMan)
Currently, the only eight-division world champion in the history of boxing, Manny holds twelve major world titles under his name.
Likewise, he is also the oldest welterweight world champion in history, and might we add, one of the best boxers of all time too!
Today, he even holds the lineal championship in five different weight classes. Glancing back on his boxing record, Manny portrays 62 wins (39 KO), seven losses, and two draws.
3) Floyd Mayweather Jr.
(Fully named: Floyd Joy Mayweather Jr., Nickname: Pretty Boy, Money, TBE "The Best Ever")
As a matter of fact, Floyd Mayweather Jr. is the only pound-for-pound fighter without a loss. As a former boxer, he has collected fifteen major championships altogether.
Back in 2016, Floyd stood as the greatest boxer, pound for pound, of the last 25 years. Additionally, he is well-known for his defensive skills and punches.
As he hung his career, Floyd has garnered fifty wins, among which twenty-seven are by knockouts.
2) Muhammad Ali
(Fully named: Cassius Marcellus Clay Jr. Nickname: The Greatest, The Louisville Lip, The People's Champion)
As his nickname suggests, The People's Champion, Ali is the greatest heavyweight that ever lived. He is, of course, the most celebrated name in the sporting industry in the 20th century.
Through loads of ups and downs, Ali has fought in numerous historic fights to gain his impeccable feat. Overall, Ali depicts a boxing record of 56 wins (37 KO) and five losses.
1) Sugar Ray Robinson
(Fully named: Walter (Walker) Smith Jr., Nickname: Sugar)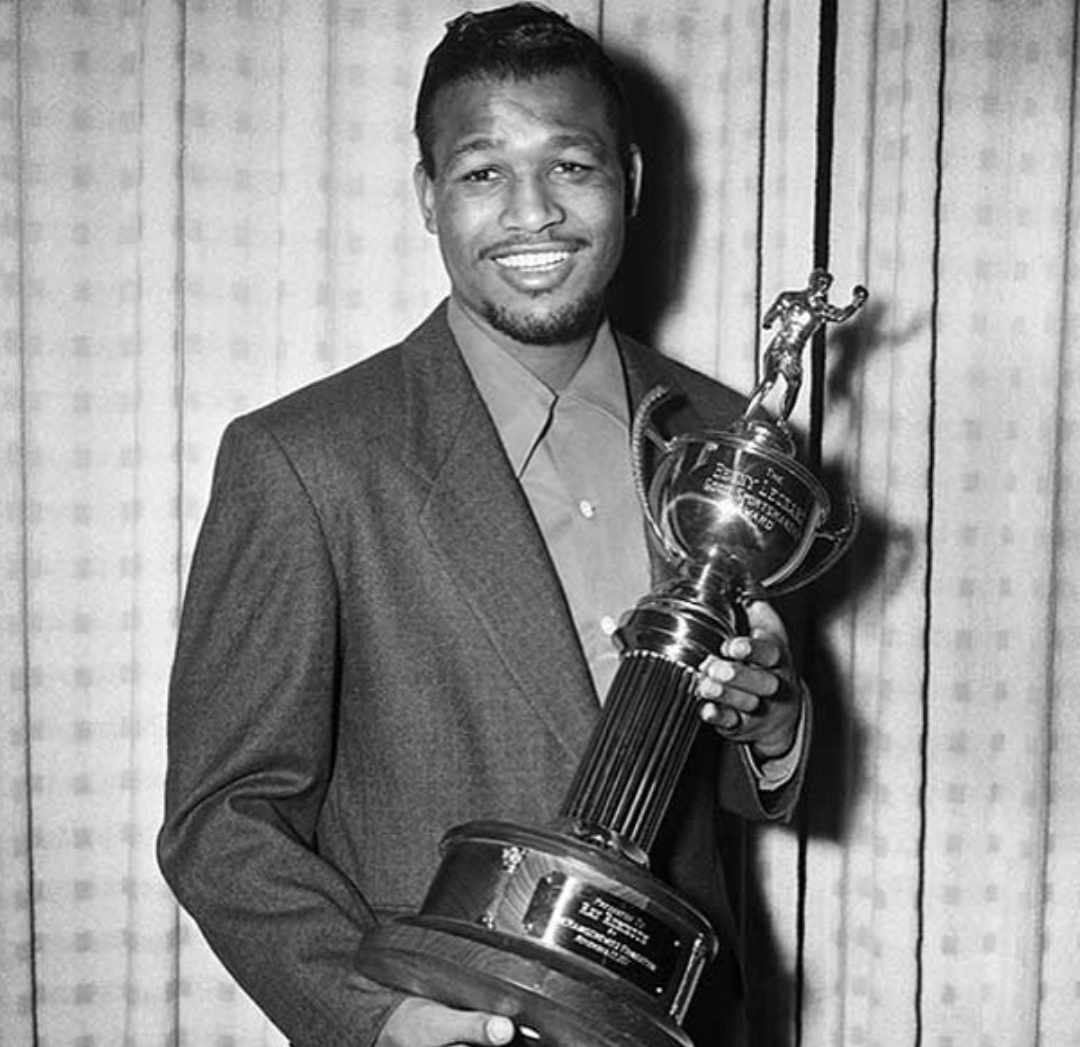 In the end, Sugar Ray Robinson stars as the greatest boxer of all-time on the list. Since his amateur days, Robinson has been a dominant figure who has the third-longest unbeaten streak in history.
Back during the prime of his career, he became the then foremost boxer to win a divisional world championship five times in history.
Throughout his career, Robinson has garnered 173 wins (109 KO), 19 losses, six draws, and two no contests.
You might be interested in reading about the top 2 richest boxers in the world as of 2021.
Summary
Well, this sums up all the names of the top boxers on the list. With their separate best skills on the ring, from punches to defense, they have proved to be the most entertaining factors to look after.
Let's end our session with a quick summary of the boxers. Herewith our top ten greatest boxers of all times stand as follows;
Sugar Ray Robinson
Muhammed Ali
Floyd Mayweather Jr.
Guglielmo Papaleo
Mike Tyson
Robert Duran
Shane Mosley