Fans are very keen to know if Matt Kingsbury is Aubrey Kingsbury partner and how they met if it's true. She is happily married to him.
Matt Kingsbury is a god-loving Christian, but he loves his wife more. The couple do not have any children as of yet.
Aubrey Renee Kingsbury is a professional soccer player for the Washington Spirit of the National Women's Soccer League and the American national soccer team.
She went to St. Ursula Academy, where she played on the 2007 and 2008 state-champion soccer teams.
She started every game throughout her four seasons with the Demon Deacons. The player earned the title of co-captain during her senior year.
She received an All-American selection three times as one of the three Demon Deacons, receiving second-team recognition in 2013 and third-team recognition in 2011 from the NSCAA.
Kingsbury is currently pursuing her Master's in Business Administration at Shenandoah University.
Whenever she is off the pitch, she tries to escape her daily life and travel to explore new places.
Aubrey Kingsbury Partner Matt Kingsbury
Matt Kingsbury is Aubrey's partner, and the pair of god-loving Christians are happily married.
Matt proposed to Aubrey in front of the Lincoln Memorial. He made the proposal sometime around May 2021.
In January 2022, the soccer star tied the knot with her beloved, completing the wedding under Christian values.
It is quite interesting that Aubrey's partner also attended Shenandoah University, where she was pursuing her MBA.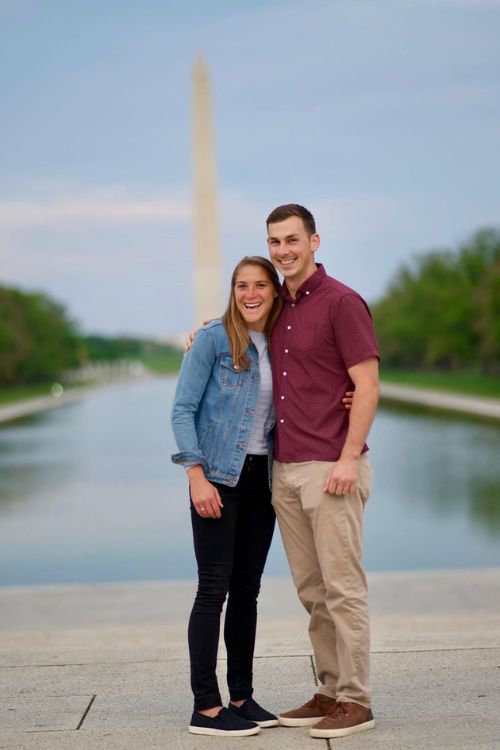 According to reports, she learned about the University and the course through Matt after meeting him in 2019.
During his time at Shenandoah University, Matt was a football player and was very good at it too. He excelled as an athlete, playing in the mix at defensive back and also occasionally filling the role of a holder.
Matt was a member of Omicron DeltaKappa and also of the national leadership honor society.
He had to work his way into a backup role by the end of the year when he was a freshman. That year he got the opportunity to play in eight games.
While playing in his sophomore year, Matt earned a spot on the ESPN The Magazine Academic All-District III first team.
As a junior, he had excellent size and was a good hitter. This enabled him to play in all ten games.
Amber, Kingsbury Twin Sister
Aubrey has a twin sister named Amber Bledsoe and two brothers named Micah and Bret. Amber also went to St. Ursula Academy, the same as Aubrey.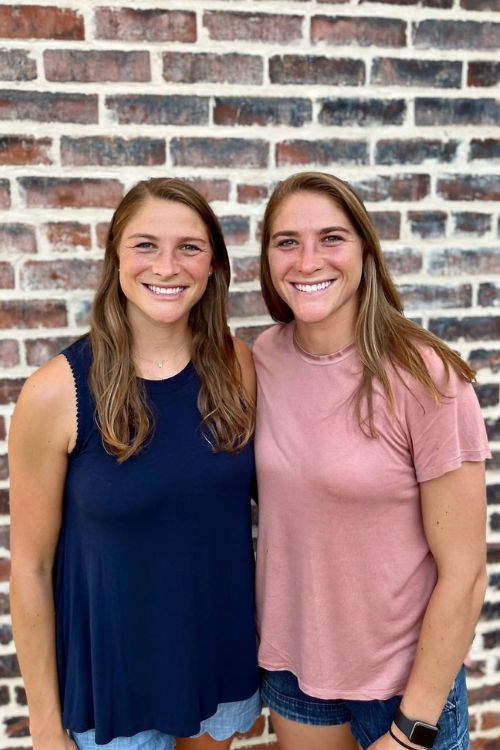 Amber got engaged and married her boyfriend, Aaron Spragg, in 2016. Aaron is a baseball coach, and she is very proud of him.
The twin sister of Aubrey is blessed with two children, a son named Noah and a daughter named Eden.