Benjamin Cremaschi, the third child of Pablo Cremaschi and Jimena Lara, was raised in Key Biscayne, Florida.
This year, at the age of 18, he achieved his dream of becoming a professional soccer player by joining Inter Miami.
Cremaschi signed a three-year contract that extends until the 2025 MLS season, with options for 2026 and 2027.
Despite his young age, he made his debut in the team and even scored his first goal in the league.
He has already had an incredible opportunity to play alongside the world's best player and one of the greatest of all time, Leo Messi.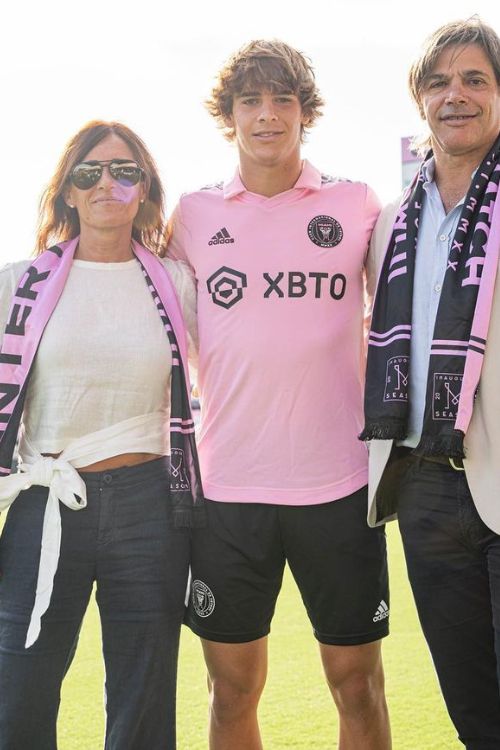 Before joining Inter Miami, Cremaschi showcased his talents with Key Biscayne Soccer Club and Weston FC.
He played a significant role in guiding Inter Miami's U17 team to the GA Cup semifinal and earned recognition as an MLS NEXT All-Star.
During the All-Star game, he scored a crucial equalizing goal, contributing to the East team's victory.
Additionally, he impressed at the MLS NEXT Pro level with Inter Miami II, scoring five goals and providing one assist in 13 appearances, eight of which he started.
Benjamin Cremaschi Parents: Pablo Cremaschi And Jimena Lara
The young midfielder is the son of Pablo Cremaschi, a former rugby player who represented Argentina from 1992 to 1995 and is a graduate of Universidad Nacional de Cuyo.
Not only that, his entire family has a strong sporting background. His mother, Jimena Lara, and sister excelled in field hockey, and two of his brothers are also athletes.
According to his mother, Jimena (born on March 23, 1971), Benjamin has already become an inspirational figure in his hometown.
Local kids from Key Biscayne frequently visit their house to meet Benjamin, and he generously signs shirts and sports equipment for the kids and happily take photos with them.
Although he has spent his entire life in Miami, the young player's parents hail from Mendoza, Argentina.
Despite growing up in South Florida, he has remained deeply connected to his family's heritage, and Spanish is his first language.
Throughout his childhood, he would visit his relatives in Argentina twice a year, the latest being in December, to join in the celebrations after Argentina's World Cup victory.
Furthermore, the family owns a dog named Timoteo, who completes the Cremaschi family.
Benjamin Cremaschi Grew Up With Three Siblings
Two of his three siblings were born in a South American country, and the entire family holds dual citizenship.
The eldest sibling, sister Juana Cremaschi proudly boasts that her brother serves as an inspiration to millions of kids.
She is his biggest supporter and has helped him in however she can. Juana is in a relationship with a guy named Albert Maury, who is featured on her personal Instagram page.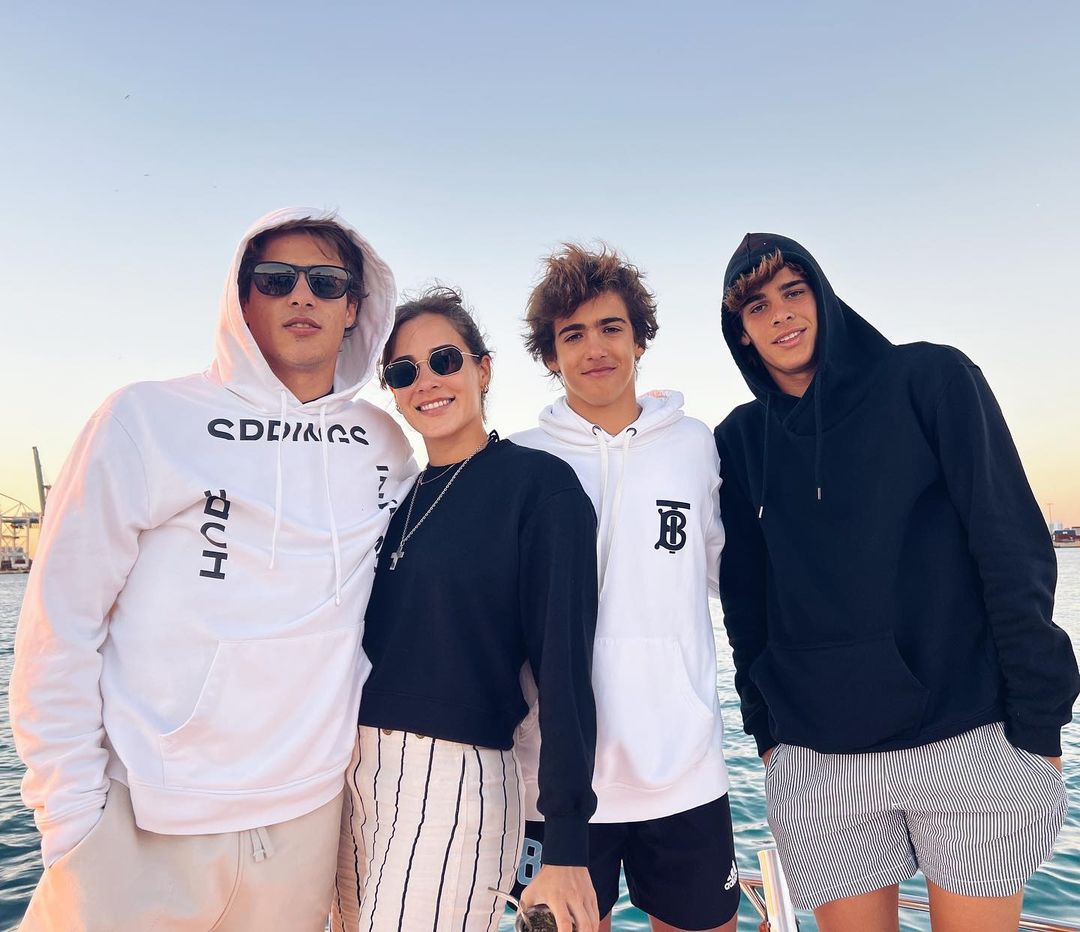 The lovely couple have been dating for a long time and are happy to have each other. She also has another Instagram handle, @juanaslens.s, which she uses as a photo dump.
His brother, Segundo Cremaschi, plays for the D1AA collegiate rugby team FIU Rugby. Besides playing rugby, Segundo is dating Mery Tognini, with whom he travels the world.
Likewise, his other brother, Santiago Cremaschi, is a soccer player.