Bilal Coulibaly saw himself in the company of his family- parents & three sisters: Kaysh, Matchita & Mayson as he became the 7th overall pick of the Wizards in the 2023 NBA draft.
The fame has turned curious heads not only about his professional career potential but also his personal life.
The French-born basketball player's roots extend to Mali & come from a black ethnic origin with Islamic beliefs.
Coulibaly, born on July 26, 2004, made his transition from the French basketball league team Metropolitans 92 to the NBA.
He would join his fellow Metropolitans teammate Victor Wembanyama in the draft, who became the 1st overall pick.
At 18 years old, he was one of the youngest players of the 2023 NBA draft- the youngest being GG Jackon (b. December 17, 2004).
While in France, Bilal Coulibaly played for Metropolitans 92 in LNB Espoirs, which he joined in 2021.
After two seasons with the team, he sought what he had always dreamt of; a platform of only three letters but a big market, the "NBA."
He also represented France's under-18 team in the 2022 FIBA U18 European Championship, where they finished fifth.
Bilal Coulibaly Sister: Meet Kaysh, Matchita And Mayson
One of the top prospects & a potential NBA star, Bilal Coulibaly, has three sisters, two elder sisters: Kaysh & Matchita, and a younger sister Mayson.
Moreover, in the family moment of the 2023 NBA draft night, a younger Coulibaly was in attendance. He seemingly is Bilal's younger brother.
Even though none of his siblings have a professional basketball background to mentor Bilal, their support is another push factor for their brother's strive for greatness.
Bilal's elder sister Kaysh seems to be a travel lover & often shares the memento of her vacations on her Instagram (@so.kaysh).
On her Instagram highlights, she has posted about her travels to Abu Dhabi, Kenya, Maldives, the USA, & Spain.
The French basketball star's other two sisters: Matchita and Mayson, have switched their respective IG handles @maticr__ and @maysan.cly, to private.
It won't diminish their brother-sister bond, as many witnessed the Coulibaly family's love & care as they attended the draft night (2023 NBA Draft).
And it isn't far away till we see Bilal's sisters cheering on him from the stands.
Who Are The Parents Of Coulibaly?
Bilal Coulibaly was born to his parents (name undisclosed), who are from Mali. He grew up in Courbevoie, France.
As reported, the basketball player's father, Mr. Coulibably, has a career in the banking sector, while his mother works in the school environment.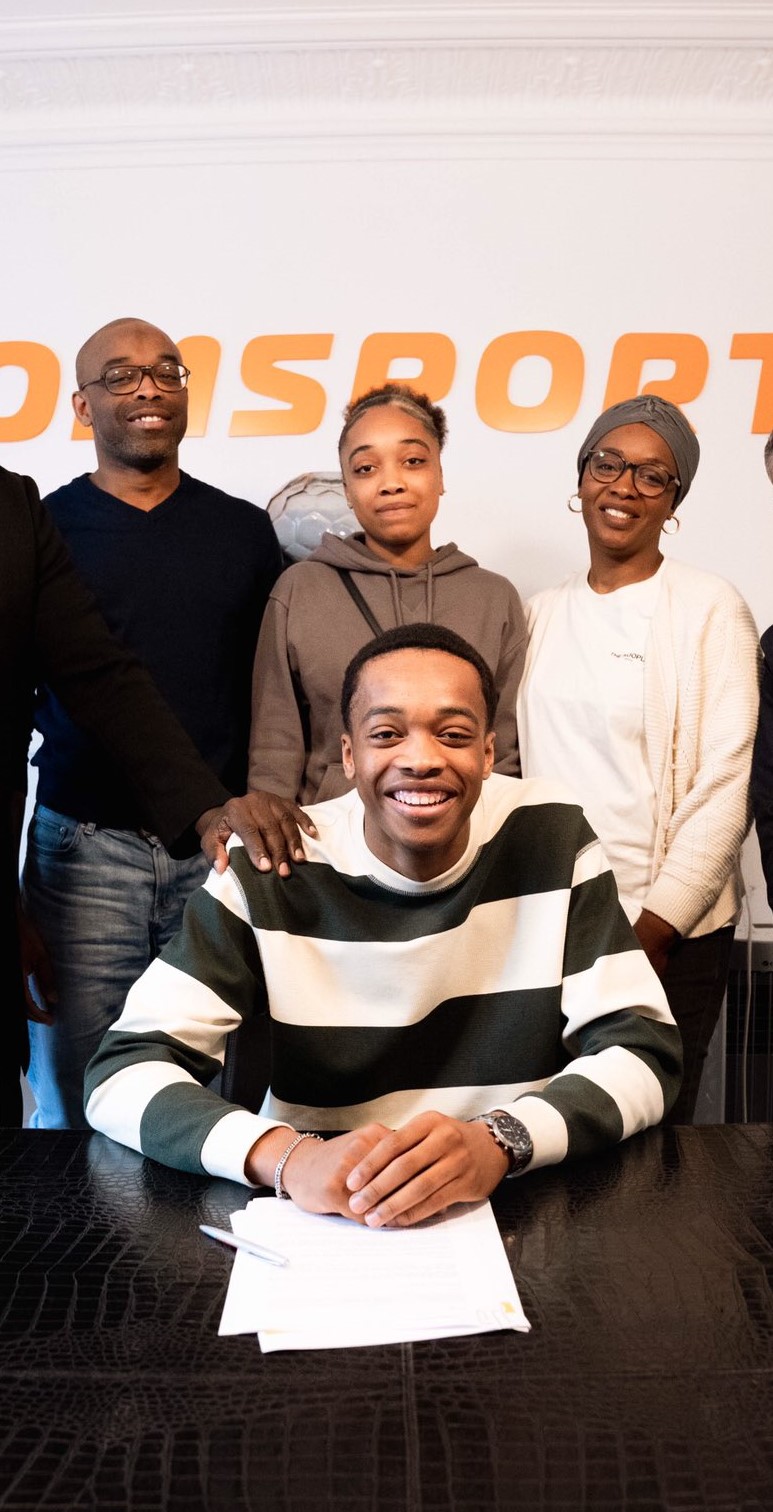 With nothing much about Bilal's parents in the media yet, it is evident that they were avid supporters of his passion for hoops.
No wonder he would start playing basketball at Courbevoie Sport Basket at the age of eight.
Further details on his family are under wraps.
There is no denying the NBA brings jewels of money shower & fandom to the player, & the fandom radar won't leave one's family too.
And given that, the privacy mode comes as no surprise as history is a lesson in itself that fame may disrupt the personal life of one's family members.