Fans seem to be concerned about Bill Plaschke health as the veteran sports journalist doesn't seem to take a break from his work.
Bill had some issues with the coronavirus in the summer of 2020, but now he is fine and doing better than ever.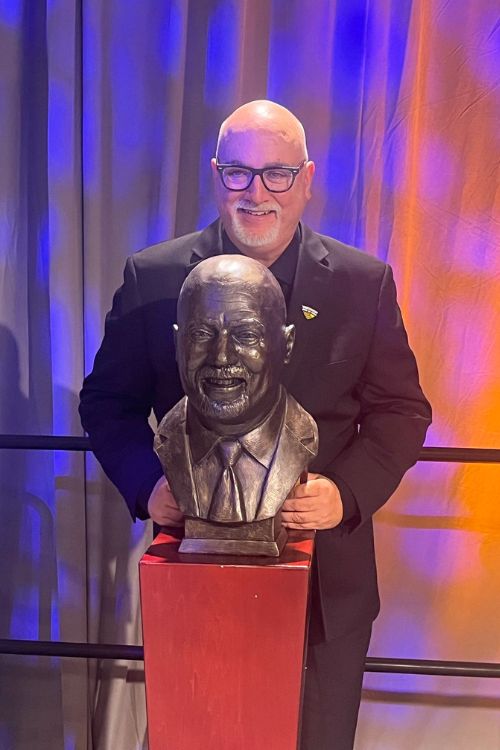 A seasoned journalist, Bill Plaschke is a big name in the sports media industry. William Paul Plaschke was born September 6, 1958, in Louisville, Kentucky, and he has written for the Los Angeles Times since 1987.
Bill went to St. Albert the Great Elementary School in his hometown. After that, he continued on to Ballard High School.
Plaschke started college in Waco, Texas, at Baylor University and then earned a bachelor's degree in mass communications in 1980 from Southern Illinois University.
Bill worked as a reporter in Seattle and Fort Lauderdale before joining the Los Angeles Times.
Moreover, he started covering the Los Angeles Dodgers for the Times right after he joined. He began writing columns in 1996.
Here's An Update On Bill Plaschke Health 2023:
Bill Plaschke's health has been of concern for a lot of fans after he shared his experience of fighting COVID-19 in 2020.
The 65 year-old veteran can only act as if he is young day after day. Yet he is still writing as if he is still in his prime.
Despite health challenges, Bill Plaschke remains resilient, overcoming adversity and emerging stronger.
He had put out a very vivid description of his battle with the Coronavirus in the summer of 2020.
Bill said that the virus caught him even though he was scared of it and respected it. He suspected that the virus infected him when he was out at dinner with his friends.
His experience was a pretty horrible one, as he felt like his head was on fire and was even experiencing hallucinations.
Despite the virus getting to his head, his sense of sports journalism remained unfazed. He wrote,
"My temperature hovered in the upper reaches of 102, and it felt like my head was on fire."
He added,
"One night I sweated through five shirts. I shook so much from the chills I thought I chipped a tooth. My chest felt like LeBron James was sitting on it. My fatigue made it feel as if I was dressed in the chains of Jacob Marley's ghost."
Despite the concerns from the fans, Bill is very healthy now and is always showing the work ethic of a young sports journalist.
Bill's Career In The LA Times: Controversies And Achievements
Bill Plaschke, L.A. Times sports columnist since 1996, earned nine National Sports Columnist of the Year titles from the Associated Press.
During the 2016 Rio Olympics, Bill Plaschke, a Los Angeles Times correspondent, faced controversy.
He wrote a column accusing U.S. gymnast Gabby Douglas of lacking patriotism. The allegations came after she didn't smile and place her hand over her heart during the playing of the U.S. National Anthem.
This column received strong criticism, with some calling it a "stunning display of superfluous concern-trolling."
It was also noted that it was "rife with thinly veiled racism and sexism." The controversy garnered widespread attention and further backlash.
In response to the criticism, Douglas held a tearful press conference and apologized, even though many believed the criticism was unjust.
Throughout the games, Plaschke consistently critiqued Douglas' demeanor but chose not to address the controversy surrounding his column.