The British racing driver, Billy Monger, has one younger sister, Bonny Monger. The two share a close bond.
In April 2017, Billy had a severe accident and had to amputate both legs. At that tragic event, Bonny never left his side.
Bonny motivated him to stay strong and fight for his life. Since then, both brother and sister have become even closer.
Since childhood, Billy has been interested in establishing his career as a racing driver. He first enjoyed racing when his father gifted him a go-kart at six.
Then, in 2015, Billy joined the Ginetta Junior Championship. He attended 20 races and enjoyed two victories.
After that, the racer debuted in the F4 British Championship in 2016.
Likewise, Billy had 23 races at the BRDC British Formula 3 Championship 2018.
Presently, he serves as a television pundit and a personality for Channel 4 F1.
The British racer has accumulated a whooping fortune through his profession, and his estimated net worth is between $500k and $1 Million.
Billy Monger Sister, Bonny Monger
Billy's sister, Bonny, was born in England on July 20, 2000. She attended Reigate College.
Talking about her profession, she is a hair and makeup artist. Also, she is a social media personality as she has 10K followers on her Instagram handle, @bonnymonger.
Likewise, Bonny loves wine and tequila, as she mentions on her social media.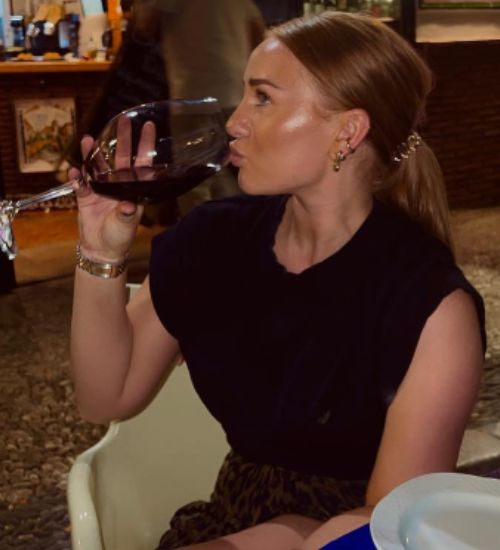 In addition, looking at her pictures and videos, it is evident that she enjoys traveling from time to time.
Is She Dating?
Bonny is very public regarding her life. She frequently updates her daily activities via her social media handle.
Until now, Bonny has not posted any pictures that seem like her partner or a boyfriend.
So, based on those assumptions, she is not in a relationship.
Brief Insight Into Billy Monger's Age And Parents
Billy Monger was born on May 5, 1999, in Charlwood, Surrey, England. His birth sign is Taurus.
The racer is the eldest son of his father, Rob Monger, and his mother, Amanda Knight. Both his parents are still together.
Rob is a former kart racer. He was enthusiastic about racing and wanted his son to try it.
As a result, Rob gifted a go-kart when Billy was just two years old.
Besides, he also served as an electrician and a carpenter whenever needed.
Rob and his wife, Amanda, are engaged in the film business. The husband uses his electrical skills in the film set as per necessity.
On the other hand, Amanda is a makeup artist.
Rob And Amanda Were Devasted After Billy's Accident
Billy lost both legs after his collision at Donington Park in April 2017. The young racer was airlifted to the hospital after the accident.
This life-changing event was harrowing for all his family members, especially his mother.
After the incident, Rob blamed himself for encouraging Billy to race in the first place.
In the meantime, Billy's mother, Amanda, took that misfortune to the extreme level. Initially, she appeared to be strong enough to face it.
However, with the passing days, Amanda could not sum up her courage to move on from that mishap. Until today, she has not been able to do so.
Who Is The Girlfriend Of Billy Monger?
The racing driver is active on his social media. And among his shared posts, neither gives an impression about his dating life.
Plus, Billy has not been linked with anyone. So, the television pundit does not have a girlfriend as of now.
Frequently Asked Questions (FAQs)
1. Who Is The Sister Of Billy Monger?
Billy Monger has a younger sister named Bonny Monger.