Nepotism is one of the most talked-about topics these days. But unfortunately, nepotism can be seen everywhere, and WWE is no exception. One such example of nepotism in WWE is Bo Dallas.
He is a third-generation professional wrestler from the Rotunda clan. So, after hearing his surname, you may be wondering if Bo and Windham Lawrence Rotunda, a.k.a Bray Wyatt, are related.
Bo and Bray are brothers from the same mother; to clarify your confusion. As mentioned earlier, the whole family is on the wrestling field.
People might think Bo got this opportunity to be in the WWE only because of his wrestling background. But that is not true; even though Bo belonged to a wrestling family, he made his way to WWE on his own.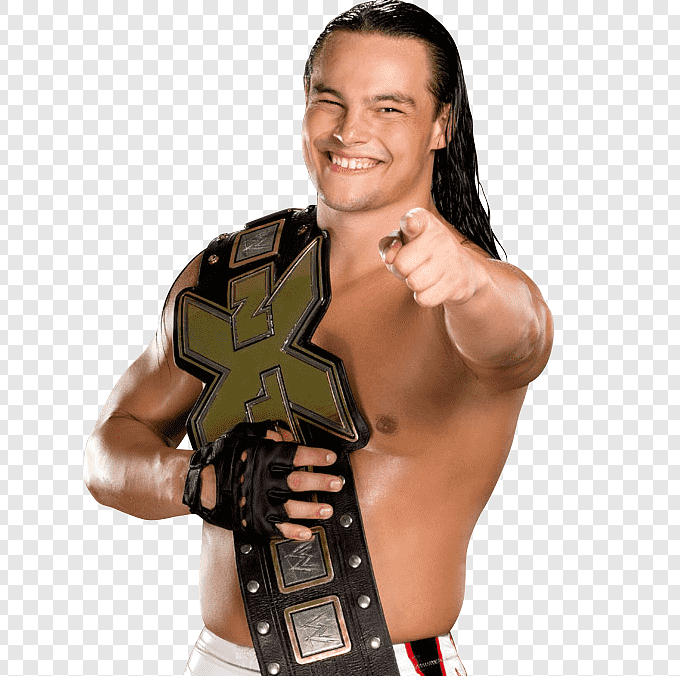 Now, without wasting our time, let us proceed with this article. Today, we will discuss the life of Bo, his career, his childhood, his love life, and many more.
But before anything, let's have a quick glance at the quick facts.
Quick Facts
Full Name
Taylor Michael Rotunda
Birth Date
May 25, 1990
Birth Place
Brooksville, Florida, U.S.
Ring Name
Bo Dallas
Age
33 Years Old
Nationality
American

Ethnicity
White
Education

Hernando High School
Webber International University

Horoscope
Gemini

Father's Name
Mike Rotunda
Mother's Name
Stephanie Rotunda

Siblings
Bray Wyatt, Mika Rotunda

Height
6 ft. 1 inch (185 cm)
Weight
106 kg (234 lbs)
Hair Color
Black
Eye Color
Brown
Build
Athletic

Sexual Orientation

Straight

Marital Status
Divorced
Ex-wife
Sarah Backman
Girlfriend

Liv Morgan
Children
No
Profession
Professional Wrestler

Affiliation

WWE
Currently in
WWE
Active since
2008
Career Earnings
$1.5 Million

Salary
$300,000
Merch of WWE
WWE Raw Ring
Social Media
Not Active
Last Update
December 2023
Bo Dallas: Early Life and Education
Wrestling has always been in Bo's genes as he is the third generation of his family who has been active as a wrestler.
The birth name of Bo is Taylor Michael Rotunda, who was born on May 25, 1990, in Brooksville, Florida, United States.
Bo's grandfather Blackjack Mulligan, his father, Mike Rotunda, uncles Barry and Kendall, and now his brother Windham Lawrence Rotunda (Bray Wyatt) have been professional wrestlers.
Before he knew anything, the love for wrestling started in him first. He even qualified for the state wrestling championships when he was in school. Besides, after the wrestler graduated from Hernando High School, he did not join any College instead, he decided to be a wrestler.
If Bo were not a wrestler, he would have been a football player because, in school, the wrestler used to play for his school team. And he was one of the best players on his school team.
Apart from that, Bo was even offered a scholarship from Webber International University, located in Babson Park, Florida. But Bo refused the scholarship offer because he knew what he wanted from life, and his happiness was not in football but wrestling.
Bo Dallas: Career
Soon after completing high school, Bo Dallas signed a contract with WWE in 2008, and he was first assigned to FCW for training.
At the beginning of his career, Bo was known as his real name. However, Bo teamed up with Kris Logan to defeat Ryback and Jon Culter in his first match.
His whole 2008-2009 matches were full of tag team matches. But in 2009, he changed his name to Tank Rotunda. After five months of changing his name to Tank, he again changed to Bo Rotunda.
Then, he teamed up with his brother Duke, and WWE gave both the name Rotunda brothers.
In 2009 Bo won his first-ever championship title, FCW Florida Tag Team Championship, alongside his brother Bray.
You can also read about Baron Corbin Bio: Early Life, Net Worth, Boxing & Wife.
However, at the end of 2009, Bo was not seen in most matches as he was in a break due to injury.
In 2010 he made his return, but this time he was given a chance to prove himself and wrestle in singles.
In 2011 Dallas won FCW Florida Heavyweight Championship for the first time, but unfortunately, just in a month, he lost the championship to Lucky Cannon.
Again Bo had to take a break of several months for complete bed rest as he suffered a lacerated kidney.
However, Bo came with a bang and won FCW Championship again and Tag Team Championship. Bo's last match in FCW was in 2012, where he lost the Heavyweight Championship against Victor.
NXT
Later WWE rebranded FCW and made it NXT, so Bo also became part of NXT. Then, in NXT, he was given the ring name Bo Dallas and got famous by that name.
Bo was seen having a feud with Wade Barrett for a couple of months. Later, he was seen in a tag team match which he lost due to interference of Bray Wyatt.
In 2013, Bo finally got the chance to hold the NXT Championship after defeating Big E. Bo was doing good but not as he expected in NXT, but he never gave up and tried his best to be part of WWE's main event.
WWE Debut
Before bringing Bo to the main roster, WWE started to air motivational vignettes for introducing Dallas. Finally, after one month of hype, Bo made his main roster debut in 2014 and faced Sin Cara, which he won.
Later, Bo was scheduled to face Kofi Kingston in his first pay-per-back match, but it could never happen due to his interference of Kane. Bo won fourteen consecutive matches in SmackDown, and R-Truth broke his undefeated streak on battle royal.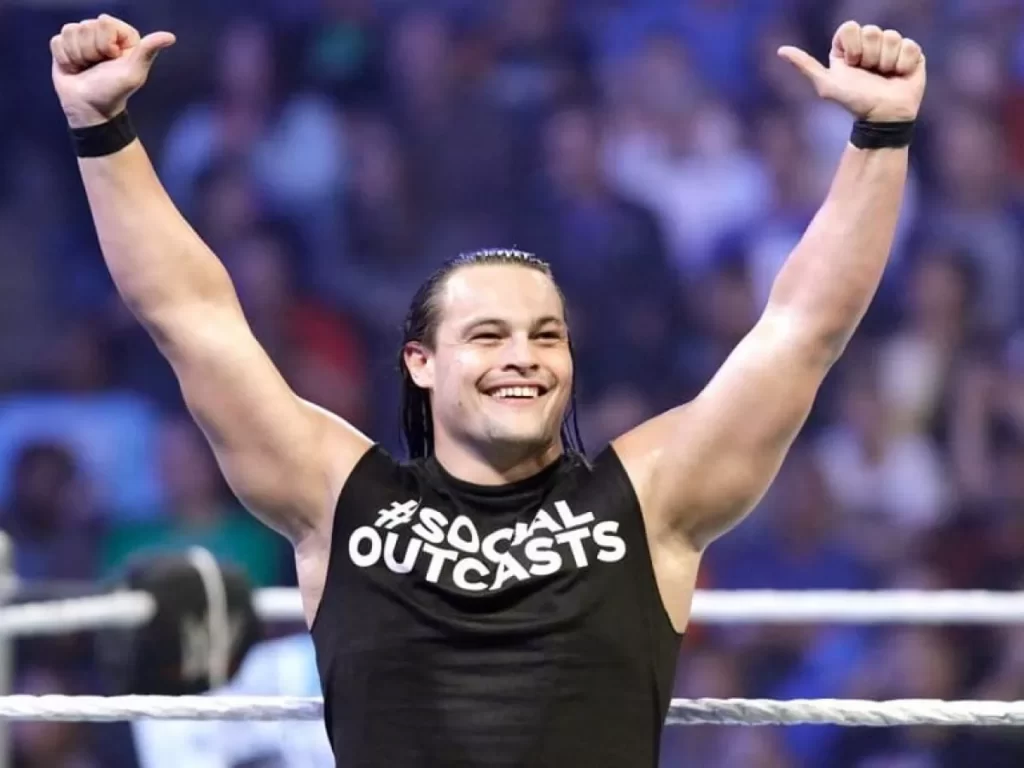 After that, Bo started having a feud with Mark Henry, and after three matches, this feud ended with Dallas' loss. After that, Bo was not getting much of the audience's attention, so in 2016, WWE again changed his gimmick.
In the 2016 Raw episode, Bo, Heath Slater, Curtis Axel, and Adam Rose debuted as a new group that WWE formed to assist Slater in defeating Dolph Ziggler.
Sadly, this storyline also didn't give Bo the expected feedback, and then in 2017, The Miz made his entry into the team to make the storyline more interesting.
After so many years in WWE's main roster, Bo finally gets a chance to win a tag team championship. Bo gave his best, but he couldn't reach where he wanted to be.
You can also read about Randy Orton's Bio: WWE, Net Worth, Movies & Wife.
In 2020, Bo asked WWE to give him a break as he had suffered a neck injury, to which WWE responded positively and gave him a break.
Later, WWE released Bo because he had been away from WWE for more than a year, ending his thirteen-year-long WWE career.
Bo Dallas: Net Worth
Bo has spent thirteen years of his life in WWE, and his main source of income was WWE. So, in thirteen years, Bo successfully garnered $1.5 million.
As an average wrestler, he was only paid $300,000 a year. Apart from that, Bo also makes some money from his WWE merchandise. Additionally, he lives a lavish life with his kids.
However, we could not find much information about his property, car collection, and other assets.
Bo Dallas: Body Measurements
Bo Dallas is one handsome man; he stands at 6ft. 1 inch and weighs around 106 kg. As Bo is an athlete, there is no doubt he follows a special diet to stay fit and healthy.
Bo keeps changing his looks time and again, but naturally, he has beautiful black hair and brown eyes. As per his birth chart, Bo is a Gemini.
People born under this sun sign are usually determined, focused, and passionate, and Bo is the same.
Bo loves going to the gym and eats a lot of greens to stay fit. He even follows a strict diet, but he gives himself a treat with a cheat meal once in a while.
Bo Dallas: Personal Life
Bo's personal life is no less than chaos, love failure, and career failure; he has gone through it. But the best part of Bo is that he stays optimistic no matter what and always keeps smiling.
In 2014 Bo got married to Sarah Bäckman, who happens to be a real estate broker and a wrestler. Bo and Sarah met each other in NXT and fell in love.
Little did these love birds know that their love wouldn't last for long. Even after giving their best, their marriage could not work out, and Bo and Sarah had to divorce. Besides, both Bo and Sarah did not utter a word regarding their divorce, but we will update you as soon as we find the reason for the divorce.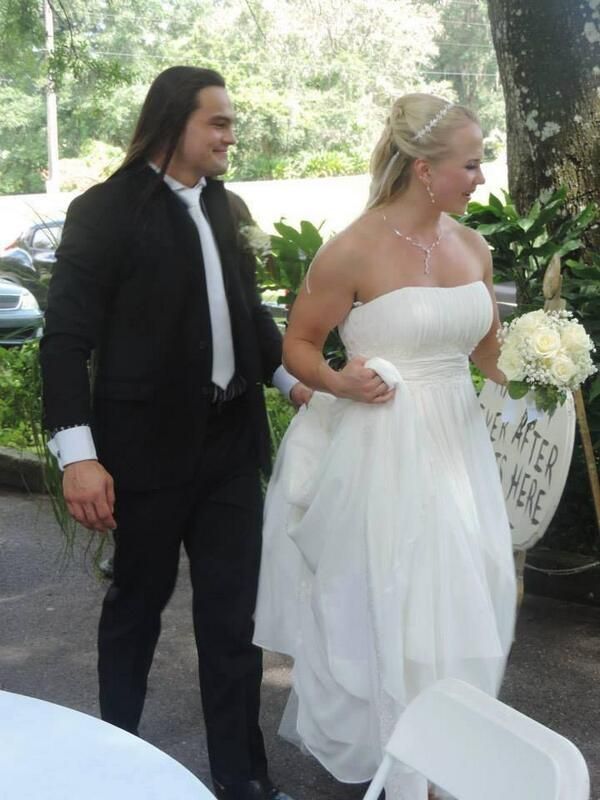 After the divorce from Sarah, Bo did not date anyone for a while. But in February of 2021, many rumors began to start about Bo dating Liv Morgan. And to everyone's surprise, those rumors were true, and Bo was dating Liv.
Bo and Live were spotted together in various events, and during the COVID-19 pandemic, Liv and Bo stayed together in Bo's farmhouse.
As of now, everything is fine between Bo and Liv. They both are happy in their relationship, and there are no rumors of them separating any time soon.
Social Media Presence
Unfortunately, Bo is not active on any social media platforms. But there are a lot of fan pages and accounts under his name, but he does not use any of those accounts.
You can also read about John Laurinaitis: Net Worth, Wife, Brothers, WWE & Career.
Frequently Asked Questions (FAQs)
Why didn't Bo return to WWE?
Bo was in a break due to an injury, and he did not return because he was still recovering from the injury. Apart from that, Bo wanted to spend time with his girlfriend, Liv Morgan. However, after a long break, WWE released Bo to hire new faces.
What is Bo Dallas' wrestling style?
Bo Dallas' wrestling style is allrounder.