After a game, Brandin Podziemski has been in the limelight following an eye injury, sparking curiosity about the details.
People praise Brandin Podziemski, the American professional basketball player, for his excellent skills despite him being a rookie.
Recently, he made headlines not just for his game but also for sustaining a significant injury to his right eye.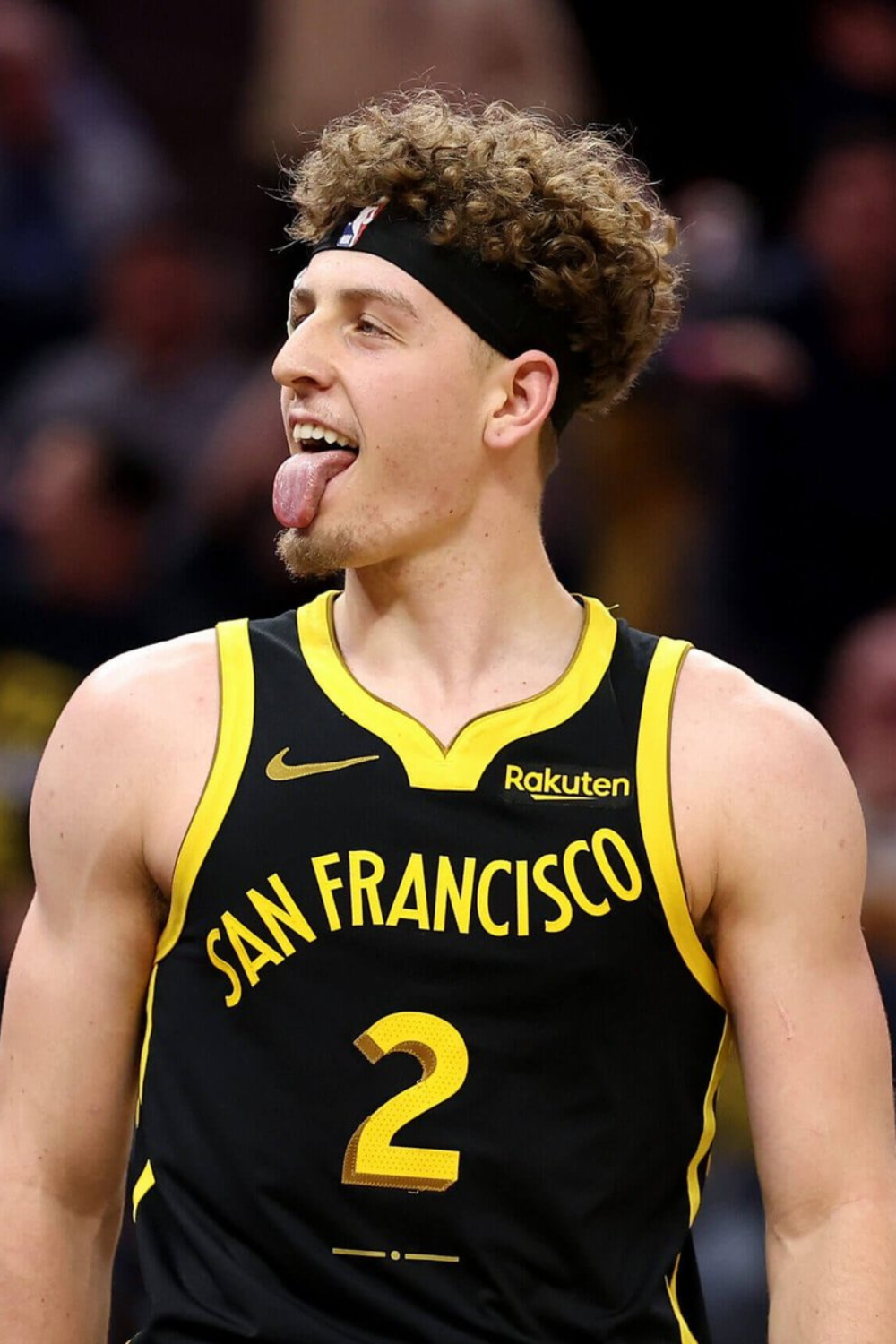 Brandin Podziemski was born on February 25, 2003, to John Podziemski and Barbara Podziemski in Greenfield, Wisconsin, United States.
Growing up, Podziemski attended St. John's Northwestern Military Academy, where he was named first-team All-State as a freshman.
Later, Brandin initiated his college basketball journey with the Illinois Fighting Illini before entering the NCAA transfer portal.
Ultimately, Podziemski transferred to Santa Clara and commenced his first season as the team's starting shooting guard for the Broncos.
He earned recognition as WCC co-Player of the Year as the 2022–23 regular season concluded.
In the 2023 NBA draft, the Golden State Warriors selected Podziemski, and he inked a contract with them in July 2023.
Brandin Podziemski Eye Injury: What Happened
During a G-League match, while all the players were on the court, a badly aimed elbow struck Brandin's right eye. Immediately, the corner of his eyes began to bleed heavily.
The official Twitter account of the Golden State Warriors Subreddit made a tweet about the incident. They also reported that he was experiencing heavy bleeding from his left face/eye area.
Everyone present there expressed concern for him and wanted to know if he was doing well.
Brandin didn't participate in the remainder of the game and was taken to the hospital following the injury.
Fans and teammates extended their well wishes to Brandin, hoping for a speedy recovery, and continually inquired about his well-being.
However, on November 11, 2023, Brandin posted a story on his Instagram, revealing an injured and swollen corner of his right eye.
He wanted to assure everyone that he was doing well and gearing up for a comeback.
Later, he participated in a game held at the Chase Center, demonstrating that his injury couldn't hold him back.
Midway through the game, an interviewer asked him whether he believes the injury adds to his appearance in terms of looking handsome or tough.
Frantically, Podziemski replied that the injury makes him appear tough.
Podziemski Great Player Or Just Lucky?
Many players and fans are engaging in discussions to determine whether Podziemski is genuinely a good player or not.
When Podziemski replaced Stephen Curry in a game, numerous people were impressed with his performance, while others asserted that he simply got lucky.
Podziemski has sliced through the Wolves' defense and has even taken on the challenge of facing Rudy Gobert multiple times.
Moreover, discussions surround him as a rookie, with some speculating that he may not be fortunate every time.
However, some argue that he exudes confidence because he is aware of his skills, asserting that it's beneficial to have such self-assurance and not succumb to fear.
One of the Warriors, Paul, said, "He's a sponge. He wants to learn. Then he gets out there and he plays, he plays hard. Whatever the team needs, he's going to do. You want to see people like that win."