The Golden State Warriors point guard of the NBA, Brandin Podziemski, does not have a brother but has a sister, Gabriella Podziemski.
The Podziemski siblings grew up playing together in their backyard alongside their parents, John Podziemski and Barbara West.
The NBA player is not just famous for his remarkable basketball skills but also for his close relationship with his family.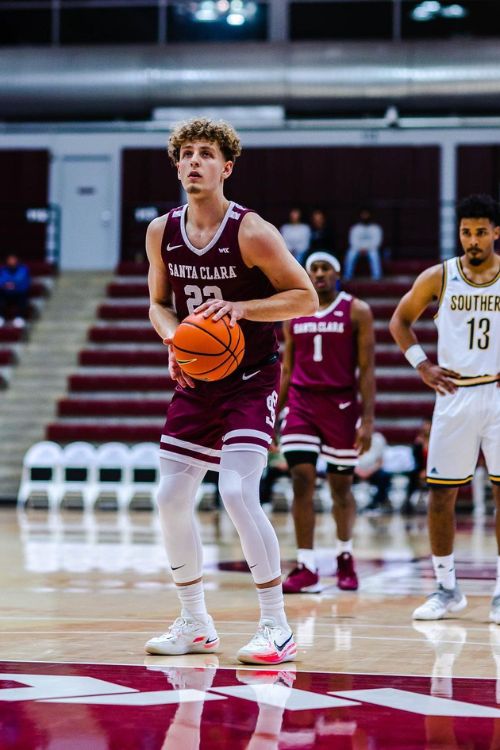 Brandin Podziemski (born February 25, 2003) is an American professional basketball player for the Golden State Warriors of the National Basketball Association (NBA).
Podziemski excelled in high school basketball, earning the title of Wisconsin Mr. Basketball with impressive stats: 35.1 points, 10.0 rebounds, 5.6 assists, and 4.0 steals per game.
He began his college basketball career at the University of Illinois, a prestigious NCAA Division I program.
While his freshman year at Illinois saw limited playing time, it marked the beginning of his journey in the NCAA.
After joining Santa Clara, he quickly shone as the starting shooting guard, with notable games like a 30-point opener and a 34-point, 11-rebound performance against Georgia Southern.
In the 2022–23 season, Podziemski was named the co-Player of the Year in the West Coast Conference (WCC).
One of the most significant highlights in Brandin Podziemski's career was being selected by the Golden State Warriors as the nineteenth overall pick in the 2023 NBA Draft.
Following his selection in the 2023 NBA Draft, Podziemski signed a contract with the Golden State Warriors on July 3, 2023, officially joining the NBA as a member of their team.
Does Brandin Podziemski Have A Brother? Sister Gabriella Podziemski
Brandin Podziemski was born on February 25, 2003, in Greenfield, Wisconsin, to parents John Podziemski and Barbara West.
As mentioned earlier, the NBA shooting guard does not have a brother but a sister, Gabriella Podziemski.
Gabriella, though she remains relatively private about her life, shares an unbreakable bond with her older brother.
The two of them spent their childhood years in the heart of Greenfield, developing memories and dreams in their own backyard.
They were more than brother and sister; they were confidants, playmates, and best friends.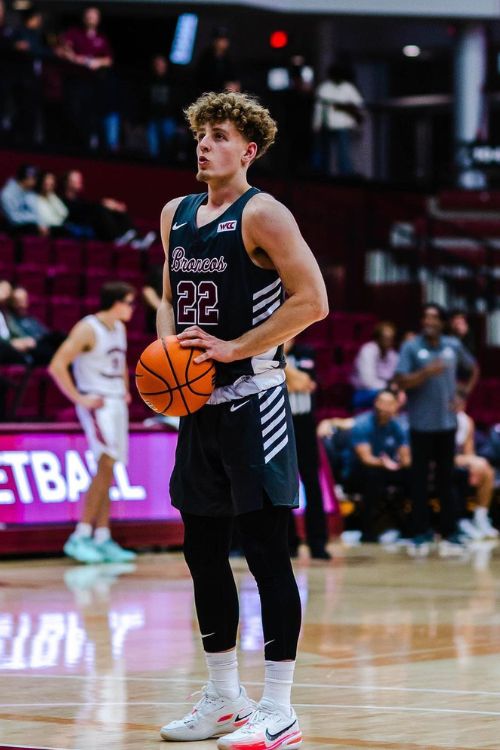 Through life's highs and lows, the siblings became each other's pillars of strength. When one was down, the other was always present, there to lift them up.
They inspired and motivated each other, their dreams knitting a beautiful tapestry of sibling love.
Although Gabriella shies away from attention, she beams with pride at her brother's NBA success.
Brandin, in return, cherishes his younger sister like a precious gem, treating her with the utmost care and affection, just as any loving elder sibling would.
In the Podziemski family, blood may not have brought a brother, but love has made Gabriella the sister Brandin holds dear to his heart.
Therefore, their bond shows the strong and lasting connection between siblings.
Brandin Podziemski – NBA Draft Steal
The Golden State Warriors rookie, Brandin Podziemski, could be the player that many NBA team managers regret not choosing.
In an NBA.com survey, Cam Whitmore of the Houston Rockets was voted the biggest draft steal, initially projected top-five but picked 20th.
Other players like Keyonte George, Scoot Henderson, and Jaime Jaquez Jr. received votes; Podziemski, the 19th pick by the Warriors, ranked fifth.
Even though Podziemski struggled in the summer league, he shone in the Warriors' preseason game, with 11 points, 6 rebounds, and 4 assists in 26 minutes.
He's now aiming to earn a spot in the Warriors' rotation under the coaching of Steve Kerr.
GMs praised Jalen Duren and Tari Eason as 2022 draft steals, yet they received no Rookie of the Year votes.
Podziemski will have another opportunity to impress these managers when the Warriors face the Los Angeles Lakers in their upcoming preseason game.