The first-round pick of the 2023 NBA Draft, Brandin Podziemski, has a loving and caring girlfriend named Nicoletta Orlando.
Nicoletta has been with him through thick and thin, supporting him from high school to now as he gets drafted into the NBA.
The Golden State Warriors picked Brandin as the 19th overall pick in the 2023 NBA Draft ahead of Cam Whitmore (#20).
Brandin played collegiate basketball for the University of Illinois before transferring to Santa Clara in his sophomore year.
The Wisconsin-born player was named to the 2023 First-team All-WCC. In addition, he was the 2023 WCC co-Player of the Year and 2023 WCC Newcomer of the Year.
The 2021 Wisconsin Mr. Basketball winner played 32 games for the Broncos, averaging 19.9 points per game.
Brandin Podziemski Girlfriend, Nicoletta Orlando
Bradin is currently in a relationship with Nicoletta Orlando. The lovely pair has been in a relationship since Brandin was in high school at St. John's Northwestern Military Academy.
Brandin first posted about his relationship with Nicoletta Orlando on Instagram on March 28, 2021, with a caption that read, "Can't wait to see where life takes you and I."
Moreover, Nicoletta was present during her boyfriend's high school graduation.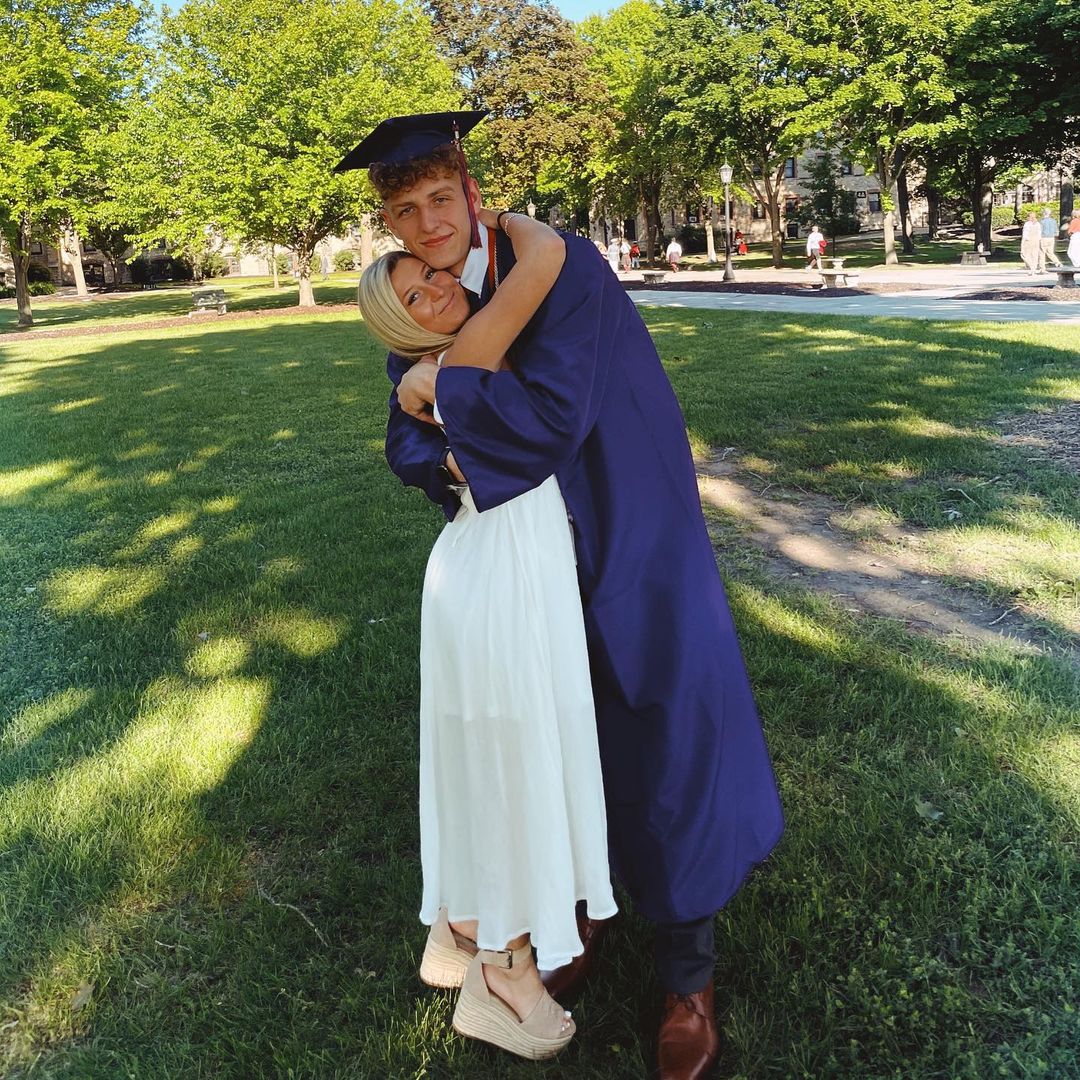 Talking about Nicoletta's personal details, she attended Muskego High School.
Furthermore, she completed a cosmetology program at Vici Beauty School.
Presently, Nicoletta has been working at District 108 Salon and Spa. In addition, she has also completed spray tan training.
Her mother, Kalliope Orlando, is a mortgage loan officer at Wisconsin Mortgage Corporation.
Brandin Podziemski Parents & Sister
The Santa Clara alumnus was born to parents Barb West and John Podziemski on February 25, 2003.
He grew up with a younger sister named Gabriella Podziemski (born: December 28, 2006).
His father, John Podziemski (birthday: October 2), is reportedly an entrepreneur. John is the owner of MATC and Salon Exquisite.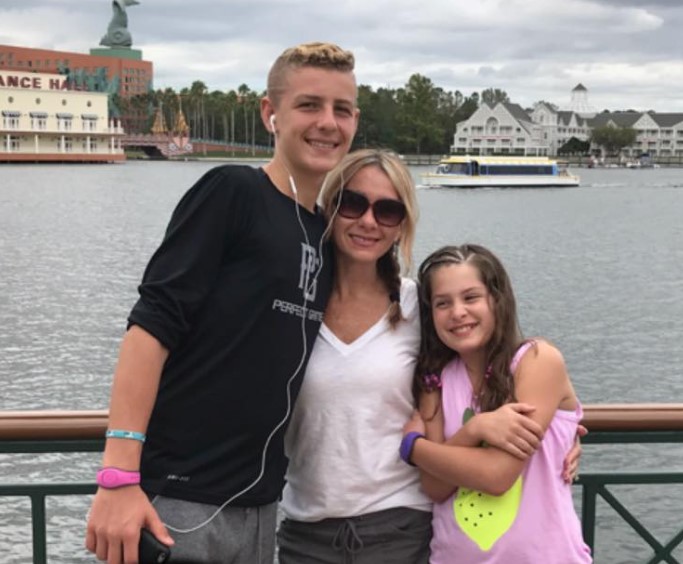 Brandin stated that when he is not engaged in basketball, his priority lies with his family, and he considers family as the most important thing.
While Brandin's earlier childhood years were spent playing baseball, it wasn't until eighth grade that he fully committed to basketball.