The MLS soccer player Brandon Vazquez married his longtime girlfriend, now his wife, Jessica Fleck, on December 12, 2022.
Jessica came into the limelight after her relationship with the rising American soccer star, but she has an impressive career of her own. She is a substitute teacher at Sycamore Community School in Cincinnati, Ohio.
Born and raised in Atlanta, she met Brandon when he was playing for Atlanta United in the Major League Soccer. Although she is now his wife, Jessica considers herself Vazquez's greatest fan first.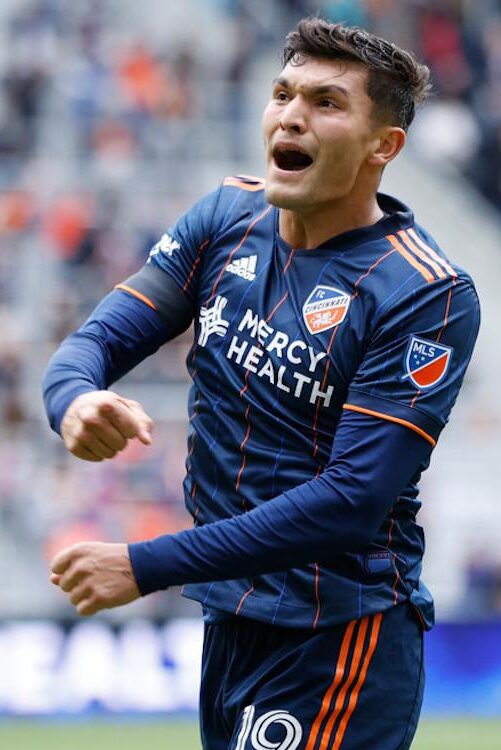 After spending three years in Tijuana, Mexico, Brandon Vazquez debuted in the MLS for Atlanta United in 2017.
However, he could not score goals as the team management mostly made him play as a winger despite being a striker.
In 2020, he moved to FC Cincinnati, where he played as a substitute forward until 2022. Now appearing in about 100 matches, Vazquez has already scored 28 league goals for the club.
Aside from his club career, Brandon has represented the United States at various international levels.
Brandon Vazquez Wife: Jessica Fleck
Jessica Fleck was born to her parents on April 29, 1993, in Atlanta, Georgia.
Growing up in Atlanta, she attended Johns Creek High School near Alpharetta. After graduating, she enrolled at the University of Georgia for her undergraduate course.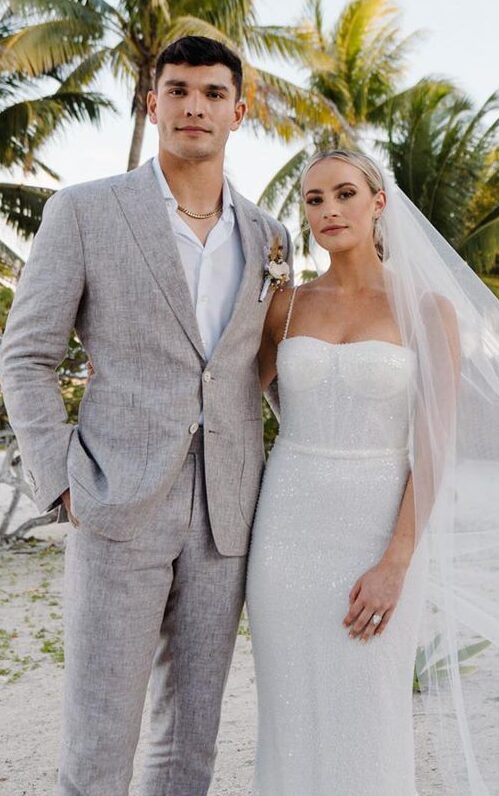 Fleck eventually graduated with a degree in Elementary Education and Teaching in 2015. Following that, she returned home and began teaching first graders at Shakerag Elementary School in Suwanee, Georgia.
She met her future husband, Brandon Vazquez, around the same time.
As an Atlanta United fan, since she was a teenager, she frequently went to see league matches, and that's how she fell in love with Vazquez.
Fortunately, Vazquez, too, noticed her during one of the rare encounters and liked her. They followed each other on social media handles and began dating in 2018.
After about three years, Brandon announced their engagement on November 24, 2021, through an Instagram post. He captioned, "The post you've all been waiting for 💍 can't wait to spend the rest of my life with you."
Almost a year after their engagement, Brandon married Jessica on December 12, 2022, and has since settled in Cincinnati.
In fact, Jessica had started living in Cincinnati since Brandon moved to FC Cincinnati in 2020.
Brandon Vazquez's Parents Are From Mexico
Brandon Vazquez Toledo, known as Brandon Vazquez, was born on October 14, 1998, in Chula Vista, California. Born to Mexican immigrant parents, he was the middle child of his parents and had two brothers.
Like many Mexican-American kids, Brandon and his brothers began playing soccer at a young age.
His dad, born in Mexico City, but raised in Gualadajara, was a great soccer fan. His mom was also from the same city.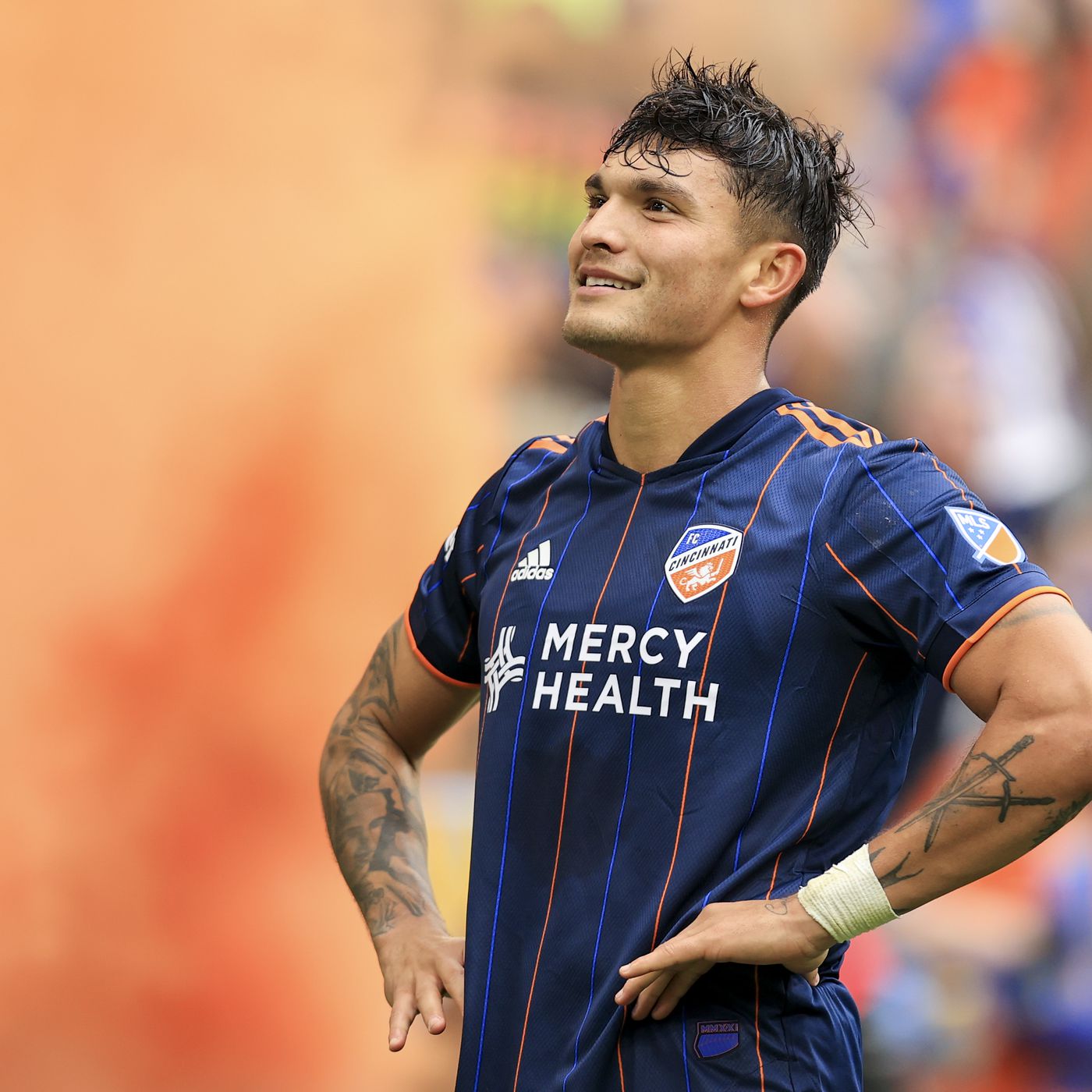 So, when he was a kid, his dad often made him watch Liga MX and bought him a Chivas (nickname for Liga MX's Club Deportivo Guadalajara) jersey for him as a kid.
Despite growing up and representing the United States, Mexican heritage significantly influenced Brandon's life. They mostly spoke the Spanish language and ate Mexican foods at home.
When he reached 15, his dad took him across the border to Mexico to train football at Club Tijuana for nearly three years.
Although he greatly loves his parent's home country, he eventually chose to play for the United States.