The death of Bray Wyatt, the renowned wrestler, has shaken the wrestling community to its core.
In the meantime, many fans are searching for his family members; two of them are his brother and sister.
Bray Wyatt hailed from a wrestling dynasty, being the third-generation professional wrestler in his family, along with his brother, Bo Dallas.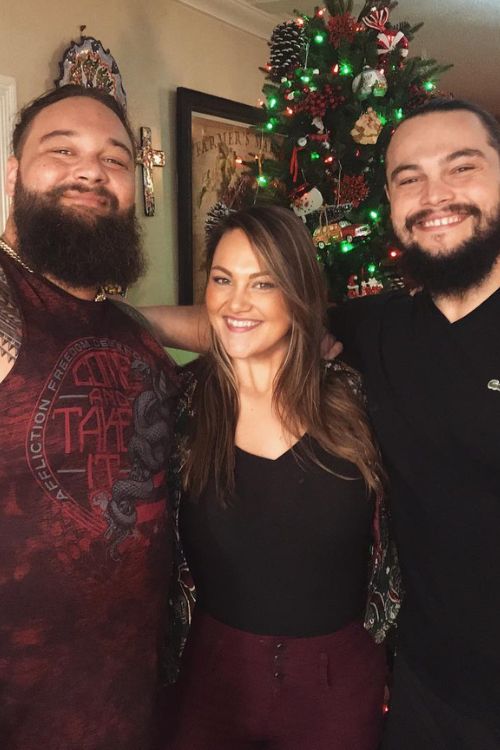 His grandfather, Blackjack Mulligan, his father, Mike Rotunda, and his uncles, Barry and Kendall Windham, all made their mark in the professional wrestling world.
He headlined WWE events during his peak and was viewed as a pivotal part of WWE's future, who had won the most prestigious singles and tag team titles.
Bray Wyatt Siblings: Family Tree
Brother Taylor Rotunda
Taylor Michael Rotunda is a notable American professional wrestler. He gained prominence during his time with WWE, adopting the ring persona of Bo Dallas.
He was born on May 25, 1990, making him three years younger than his late brother Bray.
The wrestler was released from WWE on April 15, 2021, after absence for more than a year, ending his 13-year tenure with the company.
Bo achieved considerable success while working his way up through WWE's developmental territories, specifically Florida Championship Wrestling (FCW) and NXT.
This included holding the FCW Florida Heavyweight Championship three times, partnering with his brother to secure the FCW Florida Tag Team Championship twice, and claiming the NXT Championship once.
In 2014, he made the leap to WWE's main roster, where he added the WWE Raw Tag Team Championship and the WWE 24/7 Championship to his list of accomplishments.
Before starting his wrestling career, Dallas attended Hernando High School and graduated in 2008.
During his final two years in high school, he distinguished himself as a wrestler, even qualifying for the state wrestling championships.
Additionally, he played football, assuming the role of a defensive tackle. Initially, he had received a football scholarship offer from Webber International University in Babson Park, Florida.
However, when this opportunity fell through, he made the pivotal decision to pursue a career in professional wrestling.
Rotunda's natural size and substantial physique, evident as early as the age of 15 when he stood at 5'10" and weighed 210 lbs, influenced his choice to participate in physically demanding sports like football and wrestling.
Outside of his career, Rotunda was a married man as he previously wedded Sarah Bäckman, a renowned Swedish arm wrestling champion, from 2014 until they divorced in 2019.
Sister Mika Rotunda
Bray Wyatt's sister, Mika Rotunda, holds a real estate license and works as a realtor with Heart of Florida Realty.
In 2013, she pursued her Radio and Television Broadcasting/Entertainment education at the Connecticut School of Broadcasting.
Before her real estate career, she gained experience working at Cox Media Group, where her roles included associate producer and account executive.
She is married to Grant Taylor and has recently welcomed a daughter named Selah into their family.
Apart from her real estate pursuits, Mika shares an interest in fitness, much like her siblings, and is frequently spotted lifting weights at the gym.
Bray Wyatt Passed Away At 36
Windham Rotunda, known for his wrestling personas as Bray Wyatt and The Fiend within WWE, tragically passed away at the age of 36.
He was renowned for his exceptional creativity and was constantly pushing boundaries with his inventive character portrayals.
Rotunda had been contending with a severe undisclosed health condition, which had sidelined him from the ring and television for a significant period.
However, his family has described his death as unforeseen and abrupt. Many online sources have claimed that his death was due to a heart attack.
After the news of his death circulated online, fellow wrestlers, fans, and followers poured their love and condolences to the beloved wrestler.
Triple H, WWE's chief content officer, took to social media and said, "Our thoughts are with his family, and we ask that everyone respect their privacy at this time."