Brayden Fowler Nicolosi parents, Rich and Tracy Nicolosi, moved from California to Texas to aid their son's footballing career. And their son is likely to repay the faith shown in him.
The Aledo High School graduate, Brayden Fowler Nicolosi, has become a household name with his stellar performance against Colorado University.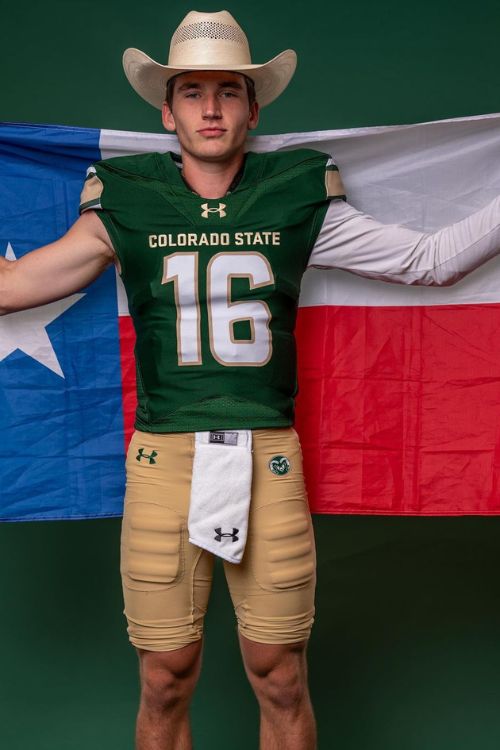 And though the Rams have started their season with two losses in a row against top-25 opponents, Brayden has come out as a silver lining for the team.
The quarterback hasn't even become familiar with the side but was still able to communicate well with his teammates.
During the game against CU, the Rams had three different pass catchers go over the century mark for the first time in history. That itself is a testament to the team's potential if it continues its progress.
Brayden Fowler Nicolosi Parents, Rich, And Tracy Nicolosi
Brayden Fowler Nicolosi's parents, Rich and Tracy Nicolosi, raised four kids in Aledo, Texas. The quarterback comes from an athletic background, with his father being a former high school football coach.
Rich also known as Richard Nicolosi, has kept his details private, and if it weren't for Brayden talking about his dad in his recruiting profile, we wouldn't have even known if Brayden came from a football family.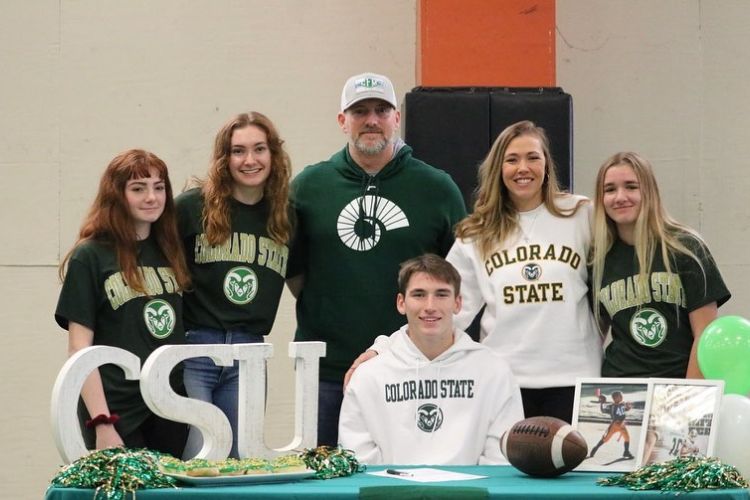 Tracy, Rich, and their kids previously lived in San Diego, California, and only shifted to Texas during COVID-19. The family was eventually going to move to Texas after Brayden left for college, but the process fastened due to the virus.
Brayden talked about his family moving and settling in Texas in his interview with KUSI. The quarterback left when high school football wasn't taking place in California, and the youngster had to bid goodbye to his teammates at Torrey Pines.
He said it was difficult but had to be done to further his career. His parents couldn't be more supportive, and so are his siblings. The quarterback has three younger sisters, with the oldest of the three, Lily Nicolosi, attending Texas A&M University.
His mother, Tracy Nicolosi, has shared a few photos on her Facebook handle, which shows Brayden with his entire family.
Brayden Fowler Nicolosi Career So Far
Standing at 6'3, Brayden Fowler Nicolosi made an instant impact in Texas after moving in October 2020. His high school team won its 10th Texas football title in the 5A Division II championship, with him as their starting quarterback.
Nicolosi threw eight touchdowns without an interception in six games, leading to the playoff run.
In 2021, Brayden was one of the first to commit to the University of Nevada but later de-committed. A three-star prospect at the time, Brayden de-committed after receiving an offer from Colorado State.
At Colorado, the youngster has already won the hearts of many with his performance against Colorado University. In his only second career start, Brayden Fowler Nicolosi finished the night with 34-of-47 for 367 yards.
He made three touchdowns and three interceptions, and though the Rams lost the game, Brayden came out as a new star of this football team.