Brendan Schaub is a retired professional mixed martial artist and athlete who has accumulated a net worth of $3 million. Many might not know this Schaub later pursued his career in entertainment.
He is currently famous as a podcaster and stand-up comedian, known for his show 'The Fighter and the Kid.'
Likewise, the American fighter started his UFC career in 2009 after signing with them to compete on The Ultimate Fighter. He continued this path for five whole years until 2014.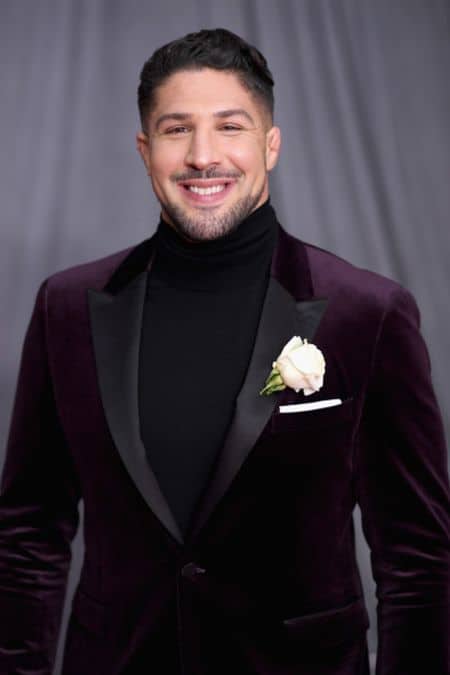 Brendan Schaub, Podcaster and Stand-up comedian
Since then, the "Big Brown" has co-hosted many podcasts and shows with other prominent figures in the field. But aside from his career, fans have been curious about his personal life as well.
Hence, today, we will be filling in his personal life, wife, children, and events during his fighting career. All here, right now.
Brendan Schaub: Quick Facts
| | |
| --- | --- |
| Full Name | Brendan Peter Schaub |
| Birth Date | March 18, 1983 |
| Birth Place | Aurora, Colorado, US |
| Known as | Big Brown, The Hybrid, The Sting |
| Religion | Unknown |
| Nationality | American |
| Ethnicity | Mixed |
| Education | University of Colorado Boulder |
| Horoscope | One Brother |
| Father's Name | Peter Schaub |
| Mother's Name | Debra Schaub |
| Siblings | Unknown |
| Age | 40 years old |
| Height | 6 feet 4 inches(193 cm) |
| Weight | 111 kgs(245 lbs) |
| Build | Athletic |
| Eye color | Dark Brown |
| Profession | Podcast host, Comedian |
| Active years | 2013-present |
| Known for | The Fighter and the Kid |
| Marital Status | Engaged |
| Wife | Joanna Zanella |
| Children | Two |
| Net Worth | $3 million |
| Salary | Unknown |
| Social Media | Instagram, Twitter |
| Merch | Prime Video |
| Last Update | June, 2023 |
Who is Brendan Schaub? Early life, Family and Education
Born as Brendan Peter Schaub, the former mixed martial artist is originally from Aurora, Colorado, the United States of America. Brendan is the son of an American father, Peter Schaub, who is also a second-degree black belt in taekwondo, and an English mother, Debra.
However, Peter has not mentioned much when it comes to any other family member. But he does have a brother named Jay. Likewise, Brendan is an American citizen who belongs to mixed ethnicity, i.e., German, Italian, and English descent.
As for his education, Brendan went to Overland High School, where he played two years of varsity lacrosse and one year of varsity American football. Despite the absence of a scholarship, Schaub got accepted to the football and lacrosse team at Whittier College.
Where did Brendan Schaub play college football?
Moreover, before his junior year, Brendan got transferred to the University of Colorado, where he played football full-time in the first season. Undrafted in the 2006 NFL Draft, Brendan still signed with the Buffalo Bills to their practice squad.
But just before the beginning of the regular season, Brendan got released and instead signed with the Arena Football League's Utah Blaze. Sadly, he retired from the game back in 2007.
How tall is Brendan Schaub? Age and Height
An athlete from a young age, Brendan, is what you called 'build like a machine.' Thanks to his upbringing and choices, Schaub chose an athlete's path and has benefited from it, whether it is in terms of money or something else.
Likewise, such an athlete was born on March 18, 1983, which makes him 40 years old as of now. Still young in age and heart, it came as a shock when he retired from sports early in his life.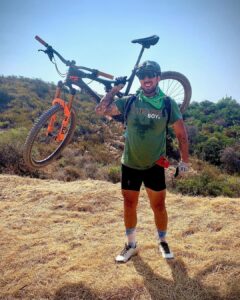 The 6 feet 4 inches (193 cm) giant weighed 108 kgs (238 lbs) and was an absolute beast inside the octagon. Also, his well-trained and sculpted build is all thanks to his dedication to various martial arts like boxing, wrestling, Brazilian Jia-Jitsu, and more.
Aside from that, Brendan has a charming personality to go with his physical demeanor. Always dresses impressively, Schaub has dark brown eyes and short dar brown hair.
Brendan Schaub | Early Career- Mixed Martial Arts
Even though Brendan started his career as a football player in his high school and college years, Schaub opted for a different path once he retired from football. Right after his retirement, Brendan started training in boxing and Brazilian jiu-jitsu.
Shortly after his training, the young Schab competed in amateur boxing and won his first Colorado novice-division Golden Gloves heavyweight title. Soon he began training at High Altitude Martial Arts, where he also met UFC Heavyweight contender Shane Carwin.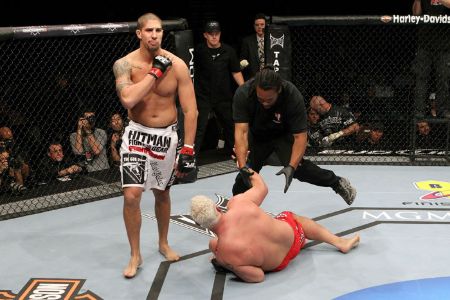 In 2008, Brendan finally made his MMA debut ad even won the heavyweight title with a 4-0 record. But it was the next year that his career got serious. In 2009, he signed with Ultimate Fighting Championships(UFC) to compete on the Ultimate Fighter's tenth season.
With time and fighting one contender after another, Brendan made his way to the UFC Heavyweight division. During his three years in UFC, the American fighter sparred with Chase Gormley, Chris Tuchscherer, Gabriel Gonzaga, Mirko Cro Cop, Antonio Rodriguez Nogueira, Ben Rothwell, and more.
On December 8, 2012, Brendan was expected to face Lavar Johnson but was forced out of the bout due to a groin injury. So that bout was postponed to February 23 in 2013, which he won. Following the match, he then faced Matt Mitrione and then Andrei Arlovski.
Likewise, on December 6, 2014, Brendan lost via TKO to Travis Browne at the UFC 181. Right after that, he was seen in a podcast with Joe Rogan, his friend and UFC commentator, who suggested Schaub retire and be a comedian.
A year after this podcast took place, Brendan announced his retirement while he was on The Joe Rogan Experience. By the end of his career, Brendan Schaub had estimated $3 million as his net worth.
Career Stats
W/L
Opponent
KD
STR
TD
SUB
EVENT
METHOD
ROUND
DATE/

TIME

LOSS

Travis Browne

0

0

5

25

1

1

0

0

UFC 181: Hendricks vs. Lawler II

1

KO/TKO

Punches

Dec. 06, 2014

4:50

LOSS

Andrei Arlovski

0

0

30

12

1

0

0

0

UFC 174: Johnson vs. Bagautinov

3

S-DEC

Jun. 14, 2014

5:00

WIN

Matt Mitrione

0

0

14

7

1

0

1

0

UFC 165: Jones vs Gustafsson

1

SUB

D'Arce Choke

Sep. 21, 2013

4:06

WIN

Lavar Johnson

0

0

18

36

5

1

1

0

UFC 157: Rousey vs Carmouche

3

U-DEC

Feb. 23, 2013

5:00

LOSS

Ben Rothwell

0

1

9

8

0

0

0

0

UFC 145: Jones vs. Evans

1

KO/TKO

Punch

Apr. 21, 2012

1:10

LOSS

Antonio Rodrigo Nogueira

0

1

11

15

0

0

0

0

UFC 134: Silva vs. Okami

1

KO/TKO

Punches

Aug. 27, 2011

3:09

WIN

Mirko Filipovic

1

0

40

21

4

0

0

0

UFC 128: Shogun vs. Jones

3

KO/TKO 

Punch

Mar. 19, 2011

3:44

WIN

Gabriel Gonzaga

1

0

53

37

0

0

0

1

UFC 121: Lesnar vs Velasquez

3

U-DEC

Oct. 23, 2010

5:00

WIN

Chris Tuchscherer

1

0

10

1

0

0

0

0

UFC 116: Lesnar vs. Carwin

1

KO/TKO

Punch

Jul. 03, 2010

1:07

WIN

Chase Gormley

1

0

25

2

0

0

0

0

UFC Live: Vera vs. Jones

1

KO/TKO

Punches

Mar. 21, 2010

0:47

LOSS

Roy Nelson

0

1

12

8

0

1

0

0

The Ultimate Fighter: Heavyweights Finale

1

KO/TKO

Punch

Dec. 05, 2009

3:45
Brendan Schaub now- Podcast and Stand-up Comedy
After his official MMA retirement, Brendan actually started his career as an entertainer. Along with his friend Bryan Callen, he started their podcast titled 'The Fighter and The Kid.'
Until 2016, the FOX network produced the show but stopped after a contract dispute. Then they left the network and toured to perform shows.
Following his success as a podcaster, in December of 2016, he released his solo podcast titled Big Brown Breakdown. His podcast mainly focused on topics like combat sports.
Right from the start, Brendan's podcast brewed controversies when he suggested that the UFC on Fox panel was selected just for the sake of diversity. His exact words were,
"Sometimes you look at UFC Tonight, and you're like, 'Alright, is that the best panel possible? Or are you just trying to check off the boxed?" We get it; UFC Tonight FOX, you're not racist. We get it; you have an all-black panel, we get it. Woah, we get it. We get it, man."
Moreover, in early 2018, Schaub partnered with Showtime to rebrand his podcast to "BELOW THE BELT with Brendan Schaub." Following that with Theo Von, the duo announced creating a new podcast titled "King and the Sting."
Stand-up and On-screen Appearances
The podcast career was not the only thing that Schaub pursued right after his MMA retirement. Along with his podcast, Brendan also began pursuing a stand-up comedy career.
With his partner, Bryan, the former American MMA fighter toured and performed till mid-2016. After that, he debuted as a solo comedian at the Comedy Store in Los Angeles.
Similarly, that same year he released a sketch comedy series on iTunes called The Fighter and the Kid 3D. Not to mention, Range 15 became his first debut movie.
The next year, the man with a $3 million net worth, Brendan Schaub, was brought by Showtime for commentary and analysis surrounding the Mayweather/McGregor boxing match. For the show, he was sat alongside Mauro Ranallo, Paulie Malignaggi, and even Brian Custer.
Moreover, in 2018, Brendan started working for E! Entertainment News, where he co-hosted after-shows of the Golden Globes, Academy Awards, Emmy Awards, People's Choice Awards, and Grammy Awards.
It was also the same year, Schaub served as a panelist for the television show Bravo's Play-By-Play on the Bravo network.
Following his solo success, in early 2019, Brendan filmed his first-ever Showtime comedy special titled "You'd Be Surprised," which debuted on May 18, 2019.
Furthermore, in 2020, he made his second movie appearance in David Ayer's The Tax Collector.
How much is Brendan Schaub's net worth?- Salary and Income
Brendan Schaub is a famous former mixed martial artist and professional football player who has gained significant success in the field. As of 2021, Brendan has accumulated a generous net worth of $3 million.
Talking about his salary, the amount and figures are all in the dark. However, since he was successful in his past endeavors, we cannot help but think this man may have earned a six-figure salary, if not more.
As of now, Schaub is active as a podcast host and stand-up comedian who is slowly gaining momentum in his career. After his retirement, Brendan has co-hosted shows like The Fighter and the Kid alongside Bryan Callen.
Despite that, the famous personality has yet to reveal his income and salary. According to the latest report, podcasters' salaries vary from their position and the task that they handle. Having said that, on average, a podcaster makes around $57,158 per year and more.
House
Back in 2019, Brendan Schaub put up his house in the West L.A. as a sale for $2.17 million. It was a two-story home near the Santa Monica Airport, and as per the sources, he sold this house for $2,500 less than what he had paid for.
Well, this house stood in a 3,635-square-foot floor plan with high ceilings and wide-plank hardwood floors. As for the details, the house had a two-story living room, formal dining room, office, and indoor-outdoor family room.
Furthermore, it had a private patio and the front yard consisted of palm trees. All in all, this house is depicted with five bedrooms and 3.75 bathrooms.
Is Brendan Schaub married?- Who is his wife or girlfriend?
Brendan is a handsome man in his 30s who can still rock and charm anyone with his demeanor. Well, this hunk certainly has someone in his life to cherish and long for.
As expected, Brendan is together with his long-time girlfriend, Joanna Zanella. According to sources, the two are already engaged and are proud parents of two wonderful children, Tiger Paux Schaub and Boston Schaub.
But don't be mistaken; they have yet to tie the knot sometime in the future.
However, to this date, both of them have been discreet about their relationship. Neither of them has revealed anything regarding their dating and personal life. Since it is that way, determining their dating period and others are difficult.
Career Stats
Social Media Presence
Instagram account: 1.2 million Followers
Twitter account: 812.6k Followers
Some FAQs:
What NFL did Brendan Schaub play for?
Brendan went undrafted in the 2006 NFL Draft but would be signed by the Buffalo Bills to their practice squad.
Why did Brendan Schaub stop fighting?
According to MMAJunkie, Brendan said that he has brain trauma after fighting in the UFC and playing football for so long. Brendan retired from the UFC at the age of 32 and is now a podcast and T.V. host and a comedian.
What brand of CBD does Brendan Schaub buy?
Brendan Schaub uses Pure Spectrum Cannabidiol Oil. Schaub stated that he takes this oil every day. Likewise, he also stated that his son, who has epilepsy – stopped having seizures after taking this brand.
What gym did Brendan Schaub train? Does he have a tattoo?
According to sources, Brendan Schaub trains at High Altitude Martial Arts located in Havana, United States.
Yes, Brendan has a tattoo on his arm.
When did Brendan Schaub retire?
Brendan Schaub officially retired from Mixed Martial arts (MMA) in 2015.