The American professional basketball player Derrick White grew up with one elder sister, Brianna White.
Being the older sister, she not only provided emotional support but also served as a source of motivation throughout his basketball career.
Derrick White currently plays as a shooting guard for the Boston Celtics in the National Basketball Association (NBA).
Before beginning his professional basketball career, White attended his high school at Legend High School in Colorado.
The basketball player then played his collegiate basketball for the UCCS Mountain Lions for three years.
He then transferred to Colorado Buffaloes for his senior year, averaging 18.1 points and 4.1 rebounds per game in 34 games.
Derrick White Sister: Brianna White
White was born into a loving family of two children. He grew up with one elder sibling, Brianna White.
His elder sister Brianna attended Ponderosa High School and currently works at Castle Rock Kids' Dentistry.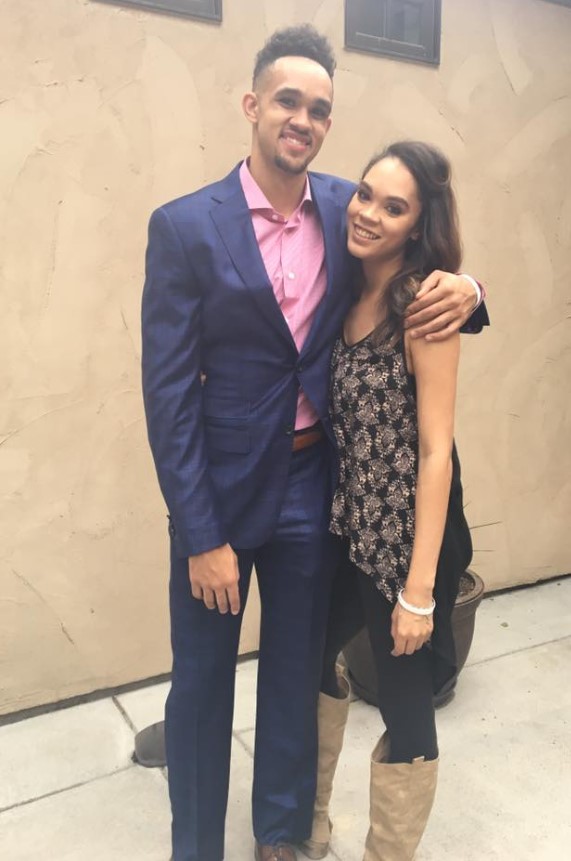 His sister's strong support system helps him navigate challenges and achieve goals, including in his professional career.
White has pursued a successful career and overcome obstacles thanks to her unwavering support.
Brianna also often attends NBA games to support Derrick White, demonstrating her love for him.
Family Of Derrick White
Derrick White was born to Colleen and Richard White on July 2, 1994, in Parker, Colorado, United States.
His father, Richard, is employed in the IT department of a digital education company.
On the other hand, his mother, Colleen, works as a legal assistant at a firm specializing in worker's compensation insurance.
Derrick has received tremendous support from his parents and has talked about how his father influenced his career in basketball and how he encouraged him to work hard.
During his childhood, Richard used to take him to the same barbershop, which was also visited by the Boston Celtics players, timing his visits to coincide with theirs for a chance to see them.
This allowed Derrick White to meet some of the all-time greats, such as Bill Russell and other team members.
Talking about his personal life, the basketball player married his girlfriend, Hannah White, in 2021.
The couple welcomed their first child, naming him Hendrix James White in 2022.
NBA Career Of Derrick White
The San Antonio Spurs drafted Derrick White as the 29th overall pick in the 2017 NBA draft on June 22, 2017.
He made his NBA debut on October 18, 2017, in a 107-99 victory over the Minnesota Timberwolves, featuring for just ten seconds.
The Colorado-born player featured for a total of 237 games for the San Antonio Spurs, starting in 155 of them, and averaged 11.6 points per game.
On February 10, 2022, he was traded to the Boston Celtics in exchange for Josh Richardson, Romeo Langford, and future-round picks.
After the mid-season trade, White played in 26 games for the Celtics and averaged 11 points per game.
White scored his career-high 33 points playing for the Celtics precisely one year later, on February 10, 2023, against the Charlotte Hornets.