Byron Buxton is lucky to have a very supportive wife, Lindsey Tillery. From attending the same high school, they are now doting parents of two kids.
Lindsey goes above and beyond to assist Buxton on his journey to stardom. She conducts mock interviews, provides constructive criticism, and ensures he maintains his strong work ethic.
According to Buxton, Lindsey consistently uplifts him with positive affirmations and plays a crucial role in keeping him focused.
Even when he feels unmotivated to work out, she serves as his guiding force, reminding him to stay committed.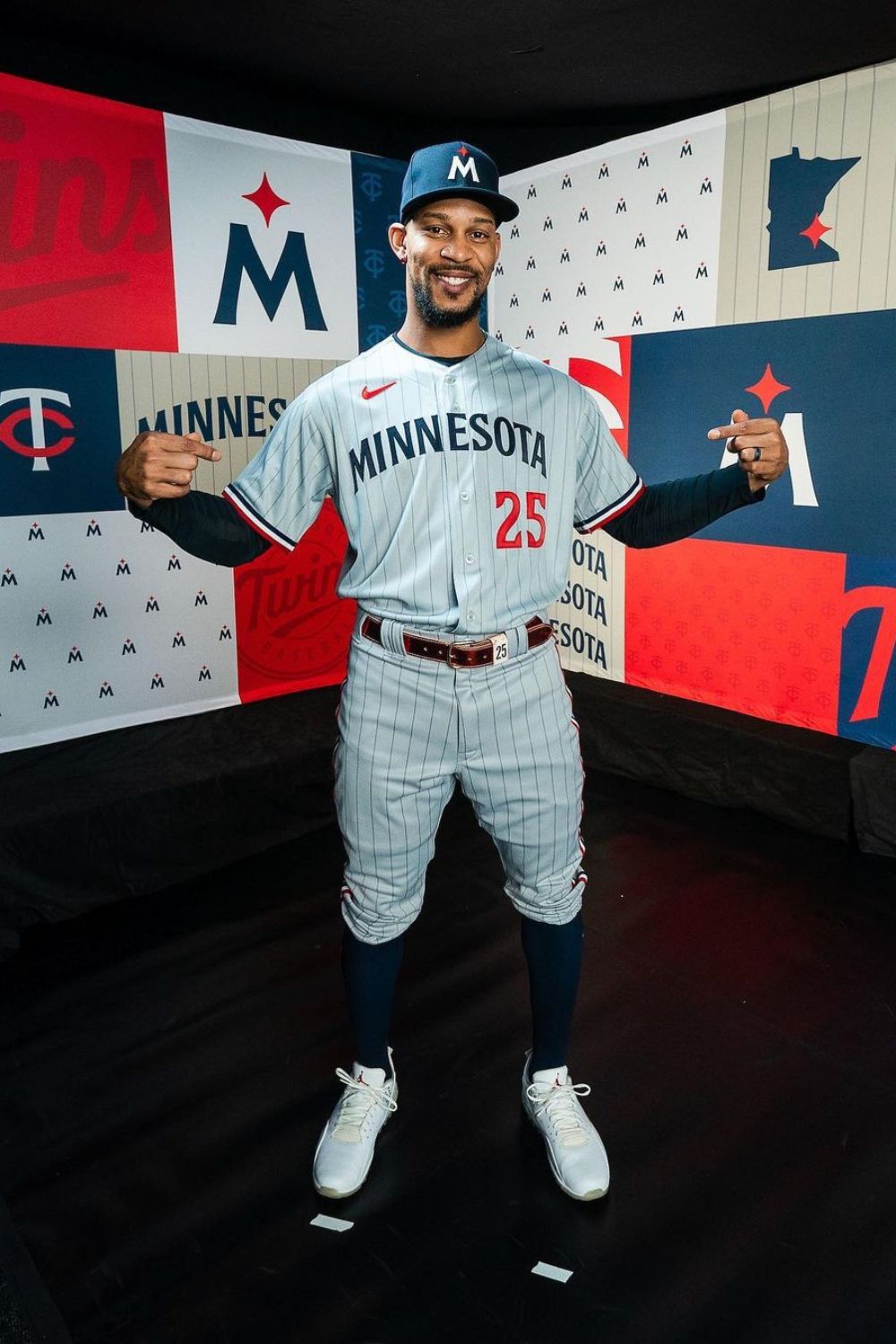 The American professional baseball center fielder Byron Buxton currently plays for the Minnesota Twins in Major League Baseball (MLB).
The Minnesota Twins selected Buxton as the second overall pick in the 2012 draft, and he has been playing for the team ever since.
Throughout his MLB career, he has been named to the 2022 All-Star selection and has won the 2017 Gold Glove Award and the 2017 Platinum Glove Award.
Byron Buxton Wife, Lindsey Tillery
Lindsey, a former softball star at Appling County High School, was three years ahead of Buxton at the same school.
The two didn't know each other until some mutual friends stopped by Buxton's home and introduced themselves.
Tillery recalls Buxton being reserved but also fun-loving and active. She discovered his passion for baseball, which she respected as a fellow athlete.
They started dating in 2012, and as their relationship grew, they realized they shared many common interests.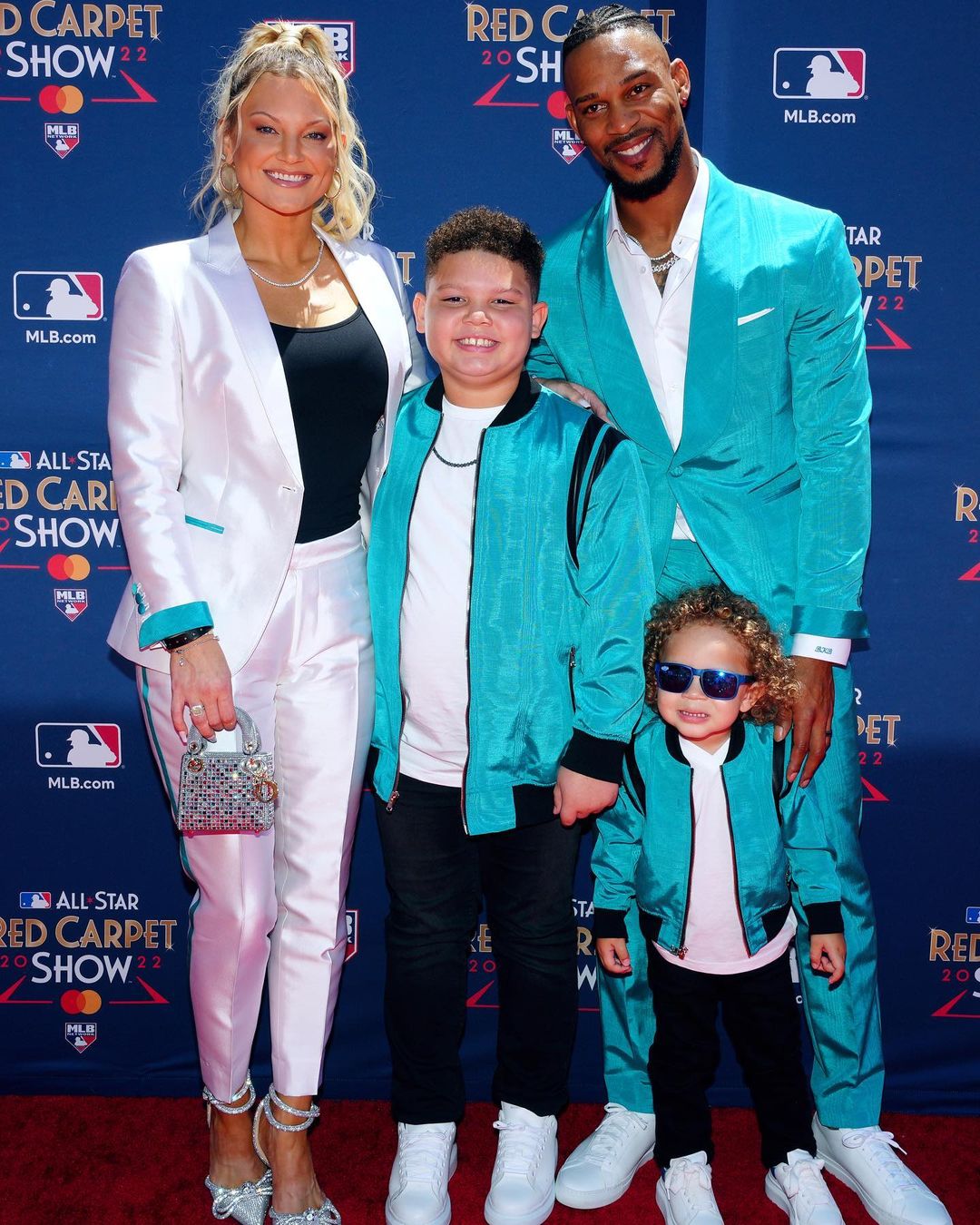 Their romantic journey took an exciting turn when, in September 2014, Tillery shared the joyful news of their engagement,
"Started with an adventurous scavenger hunt and ended with a ring and one knee. I said YES to spending forever with my best friend! I am so blessed to have this dream become a reality, and I couldn't be happier!"
Two years later, the couple exchanged vows on February 10, 2016, and are now the parents of two sons.
Their eldest son, Brix Scott Buxton, was born in December 2013, and their second child Blaze Jett Buxton was born in 2020.
Parents: Carrie & Felton Buxton II
Byron Buxton hails from Baxley, Georgia, where he spent his formative years, including his high school days.
His father, Felton, owns a trucking company, while his mother, Carrie, reportedly worked at a school cafeteria. He has a brother named Felton Buxton III and a sister named Keva.
The center fielder demonstrated his celebration in a tribute to his father.
Buxton turned toward his team's dugout during a game in July 2022 after hitting a crucial two-run home run that propelled the Twins into the lead.
He balled up his fist and pumped his arm up and down three times, followed by two more quick pumps as he approached first base.
Some of his teammates in the background were seen making the same gesture.
This celebratory salute resembles the action young children often make to get truck drivers to honk their horns.