Callie, Sara, and Molly, the sister of golfer Scottie Scheffler have grabbed the media attention lately. Fans are overly curious to know about them.
Scottie Scheffler is an American professional golfer who plays on the PGA Tour. The star golfer was interested in golf from a young age as he began playing the sport in his high school days.
The athlete played collegiate golf at the University of Texas till 2018. His skilled performance helped the team win three Big 12 championships. He even qualified for the U.S. Open two times.
Scottie gained early success in the AJGA events and won the 2013 U.S. Junior Amateur. His efficient game plays earned him the position of the top-ranked junior golfer in 2014. In May 2014, Scottie made his PGA Tour debut at the HP Byron Nelson Championship.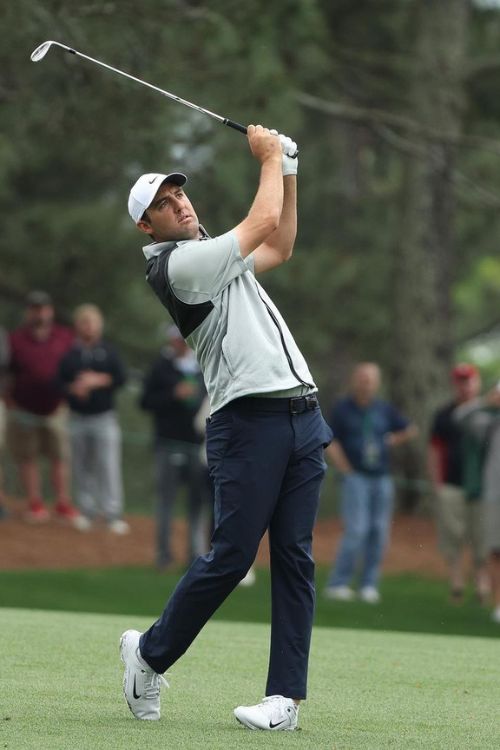 Scheffler turned professional in 2018. He played on the Korn Ferry Tour and was honored with the Player of the Year award in 2019. The golfer secured a PGA Tour card through the Korn Ferry Tour Finals.
In 2020, he earned the title of PGA Tour Rookie of the Year. Afterward, in 2022, he won six PGA Tour, including the Master's Tournament.
Recently, Scheffler won The Players Championship in 2023. He has been in the number one ranking in the Official World Golf Ranking.
Scottie Scheffler Sister
Talented player Scottie grew up with his three sisters, Callie Scheffler, Molly Scheffler, and Sara Scheffler.
Callie is the older sister of Scottie, who is also a golfer. She began playing during her days at school. After school, she started playing collegiate golf at Texas A&M. Once, she served as Scottie's caddie in the 2016 US Open.
Callie is married to Andrew Paysse, and they have been married for a while now.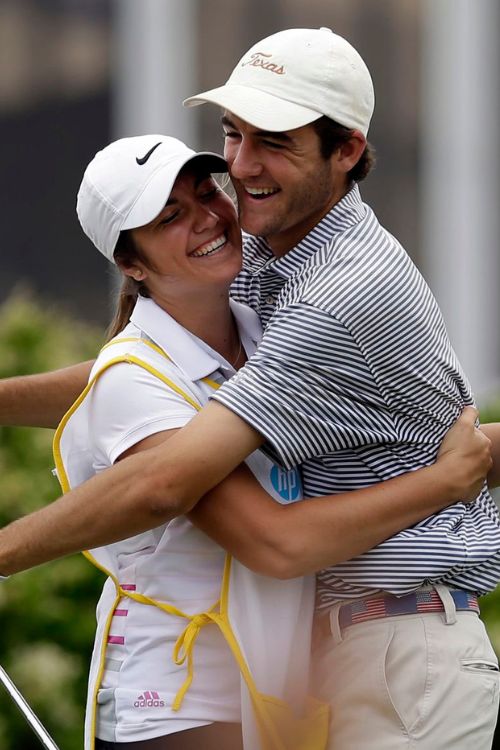 Similarly, Scottie's other sister, Sara, is well-educated. She attended Florida State University and Wayne Country Community College. As per various sources, she works as a technical recruiter for KYYBA Inc.
Likewise, Scottie's sister Molly is also a golf player. She is a college coach at Highland Park High School. Molly even works as a recruiter at Next College Student Athlete.
Scottie's sisters have been the greatest support system in his career. They attend most of his matches to cheer up their brother.
Scottie Scheffler Wife
Family man Scottie exchanged vows with his long-time girlfriend, Meredith, in December 2020.
The couple met each other at Highland Park High School in Texas. However, they started dating during their college years. Since they attended different universities, they had to maintain a long-distance relationship.
Meredith was born to Mark Scudder and Michelle Scudder on 13 May 1996 in Texas. She grew up along with her two siblings- Andrew and Stephanie.
Scottie's wife attended Texas A&M University and graduated in 2018.
Currently, she works as an ambassador of Juice Plus. She even serves as the director of curative opportunities at Behind Every Door.
More details regarding her professional career are available in her LinkedIn profile.
The couple share a peaceful and happy married life. Meredith is his biggest strength and supporter in his life.
Scottie Scheffler Net Worth
Professional golfer Scottie Scheffler has an estimated net worth of around $15 Million as of 2023.
Throughout his professional career, he has participated in numerous competitions and collected over $52,149,049 throughout his PGA tour.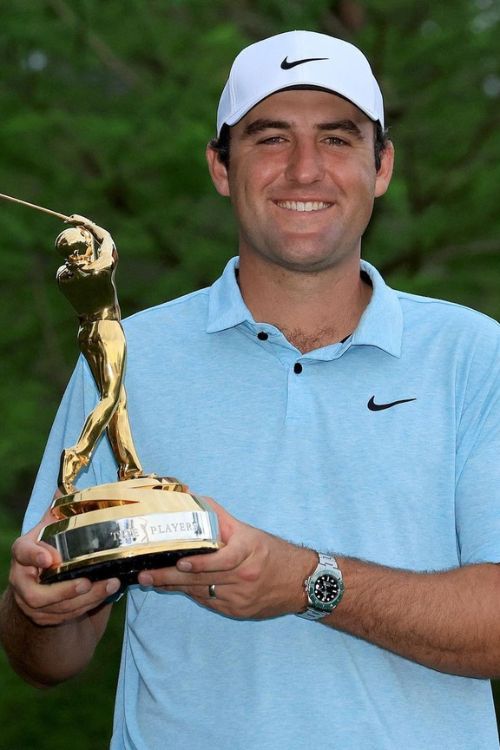 In 2022, he won the PGA Championship and earned $528,000 as prize money. From 2023 to this date, he has gathered about $11,631,495.
Scottie makes his income entirely from his professional career. Likewise, he earns through various deals in the form of endorsements. Companies like FootJoy and NetJets sponsor him.
It is expected that the total income of the player will grow significantly in the coming years.