Calvin Ridley, a prominent American football wide receiver for the Jacksonville Jaguars in the National Football League (NFL), shares a deeply meaningful connection with his wife, Dominique Michelle Fitchard, a licensed occupational therapist.
This delightful couple's bond extends to their family, with a daughter named Cree Michelle Ridley already gracing their lives.
Furthermore, their joy is set to expand, as Dominique is currently in the midst of her sixth month of pregnancy, with the arrival of another baby anticipated in November 2023.
Beyond her successful career as an OTR/L, Dominique also wears the hat of an entrepreneur.
She holds the position of CEO at Hella Fly Hair Collection LLC, an enterprise specializing in hair extensions.
Turning the spotlight to Calvin, his journey traces back to his college football days in Alabama.
Notably, he contributed to the triumph of national championship-winning teams in both 2015 and 2017.
On January 10, 2018, a pivotal decision was made as Ridley opted to forego his senior year at Alabama in favor of entering the 2018 NFL Draft.
Seizing this opportunity, the Falcons selected him in the first round of the 2018 NFL Draft.
His prowess on the field garnered him recognition as he secured a spot on the PFWA All-Rookie Team and achieved second-team All-Pro honors in 2020.
Calvin Ridley Wife: Meet Dominique Michelle, An Occupational Therapist
Calvin Ridley's wife Dominique Michelle Fitchard was born on February 10, 1993, to her mother Sharon Daniels. She is currently 30 years old.
She grew up with her three sisters including one twin; Monique Nichole, Demetries, and KT aka Kalynn.
Dom, a one-time standout on the high school basketball court, embarked on her academic journey at Tuskegee University in Alabama, alongside her twin sister Monique.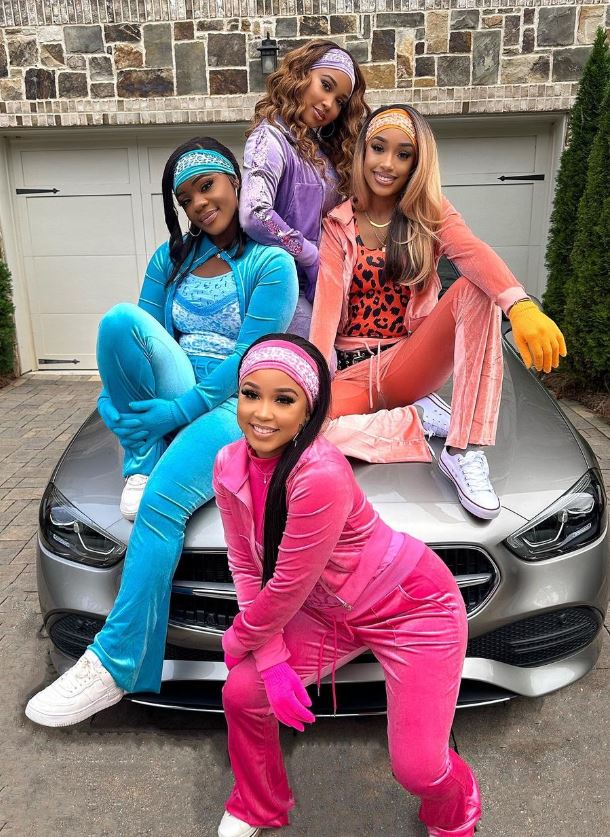 At Tuskegee, Fitchard and her sister diligently pursued their studies, ultimately earning their certifications as accomplished occupational therapists.
Dominique graduated college in May 2016.
Beyond their professional achievements, Dominique and her sister share entrepreneurial prowess as co-owners of Hella Fly Hair Collection, LLC, a flourishing hair extension enterprise.
Time At Tuskegee University
The journey toward becoming occupational therapists proved to be an unpredictable and challenging one for Dominique and Monique.
Looking back, a significant juncture was when they both faced their exit exams for the first time.
Unfortunately, both encountered failure in their initial attempts, setting the stage for a tumultuous path.
In the subsequent round of exams, Dominique managed to pass, while Monique fell short.
Notably, Monique's near-miss of a passing score—scoring a 74 out of a required 75—added a layer of complexity to the situation.
While Dominique succeeded, there was no jubilation, as her sister still needed to retake the test.
The narrative takes a turn when Monique successfully passed her exit exam—a momentous accomplishment.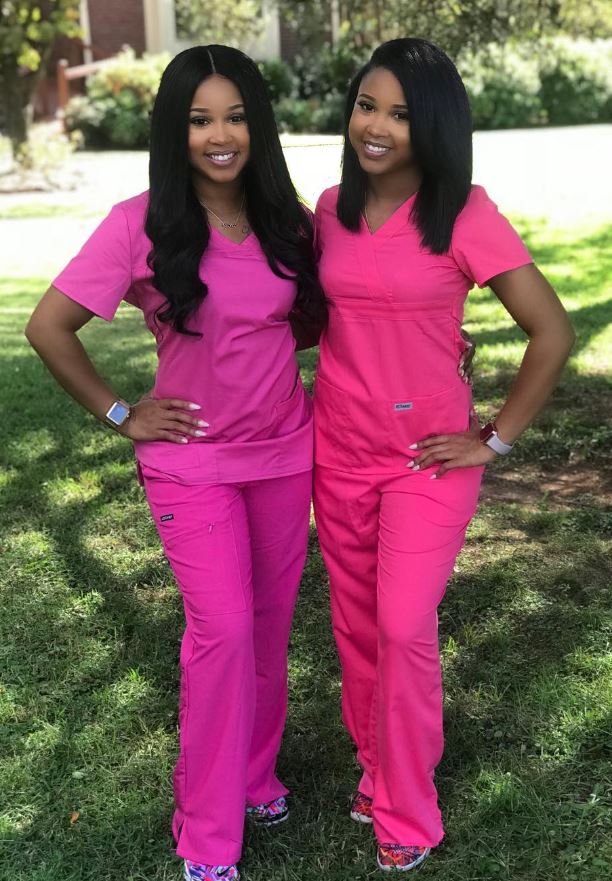 However, the road for Dominique wasn't without its challenges, as she fell short in her board exam by a slim margin.
Despite this setback, her joy was sincere as she celebrated Monique's completion of her journey at Tuskegee University.
As the calendar rolled on to August 2015, both sisters confronted their board exams once again.
In a twist of fate, Monique triumphed while Dominique faced another disappointment by a narrow gap.
Monique's conflicted emotions highlighted the connection they shared, reflecting the empathy that marked their journey.
Nonetheless, Dominique's determination persisted, leading her to retake the board exam in September—this time securing success.
Relationship Timeline & Kids
Calvin Ridley's path crossed with Dominique Fitchard during their college years in Alabama.
The 28-year-old wide receiver pursued his education at the University of Alabama, where he distinguished himself as a standout receiver for the Crimson Tide.
Their journey took a romantic turn as Ridley and Fitchard's connection deepened. The couple's engagement took place on February 11, 2019, marking a significant milestone in their relationship.
Following their engagement, they embarked on the journey of marriage, sealing their commitment to matrimony at a subsequent date.
Dominique Fitchard, who has garnered an Instagram following of over 30k, has provided glimpses into her life on social media.
Her posts have captured various facets of her experiences, from showcasing her gameday attire to documenting her moments of support while cheering on Ridley during his endeavors on the field.
Kids
On June 27, 2020, at 9:59 pm, the couple welcomed their daughter, Cree Michelle Ridley, into the world.
At the time of her birth, she measured 7 lbs & 3 oz, with a length of 20 inches.
As of now, Cree is 3 years old, growing, and thriving in her unique journey.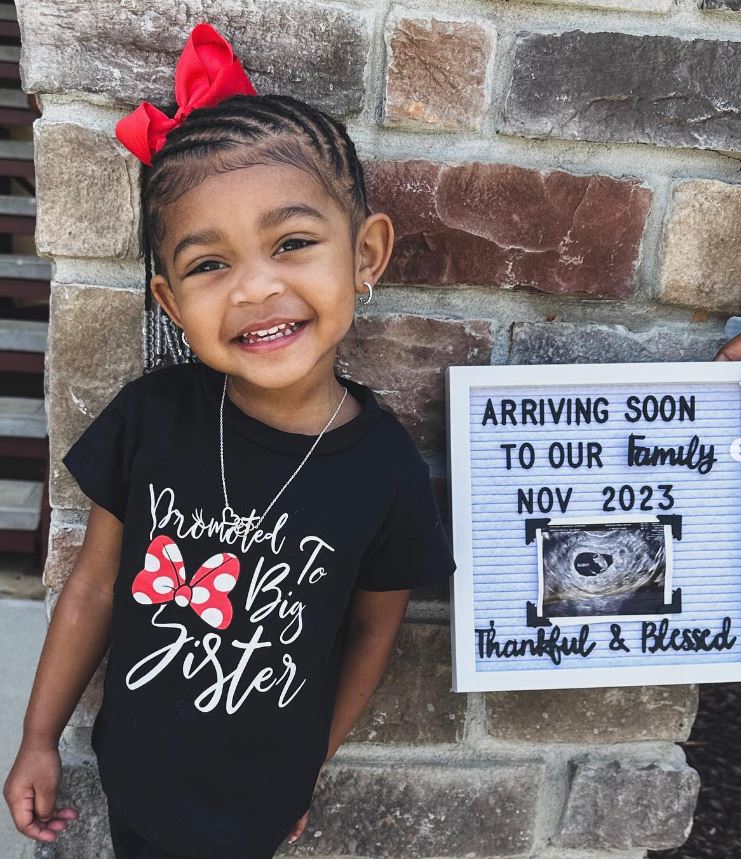 The couple once again stirred excitement among their fans on June 12, 2023, with the unexpected announcement of their second pregnancy.
While the due date for their new addition is set for November 2023, Calvin and Dominique have opted to keep the name and gender of the baby a wonderful surprise, adding to the anticipation surrounding this eagerly awaited arrival.