Calvin Ridley's parents, Colin and Kay Daniels are proud of his achievements. Colin and his brother Riley, aka 'The Ridley Brothers," are professional football players.
Calvin Orin Ridley, an American football wide receiver born on December 20, 1994, plays for the Jacksonville Jaguars of the National Football League (NFL).
However, his NFL journey began with the Atlanta Falcons as their first-round pick in the 2018 NFL draft.
Ridley attended Monarch High School and played for the Knights, but his senior year was limited to only three games due to Florida age restriction rules.
As a five-star recruit and the best receiver in the class of 2015, per 247 Sports, he committed to play for the University of Alabama Crimson Tide.
In addition to that, Ridley earned Freshman All-America in 2015 and was named to the second-team All-SEC in 2016.
One of the nation's most explosive wideouts, he finished second in UA history for receptions (224) and receiving touchdowns (19).
The Jaguars wide receiver declared for the 2018 NBA draft, forgoing his final year of college eligibility.
Calvin Ridley Parents
Calvin Ridley was born to Kay Daniels and Colin Ridley. Ridley's father was deported to Guyana when the player was only 7.
After that, Calvin never saw his father again. Kay raised the Jaguars wide receiver and his three brothers as a single mother.
Daniels, 54, made sure that her kids didn't feel the absence of their father; she used to play football with them.
She wanted to keep them active, so she used to teach them football, basketball, track, and other physical sports.
Calvin's mother, herself, is a former high school athlete. She was a track runner at Fort Lauderdale High. This explains where her two professional football kids get their speed from.
Adding more to the context, athleticism runs in their family; Calvin's maternal grandmother, Dorothy, was a prep basketball player in South Carolina.
The Ridley Brothers
Kay Daniels is a mother of four kids; Calvin, Riley, and two other sons. With their biological father out of the picture, Calvin, being the oldest among the four, served as a father figure to his brother.
Calvin and Riley started playing football at Sunland Park in Fort Lauderdale.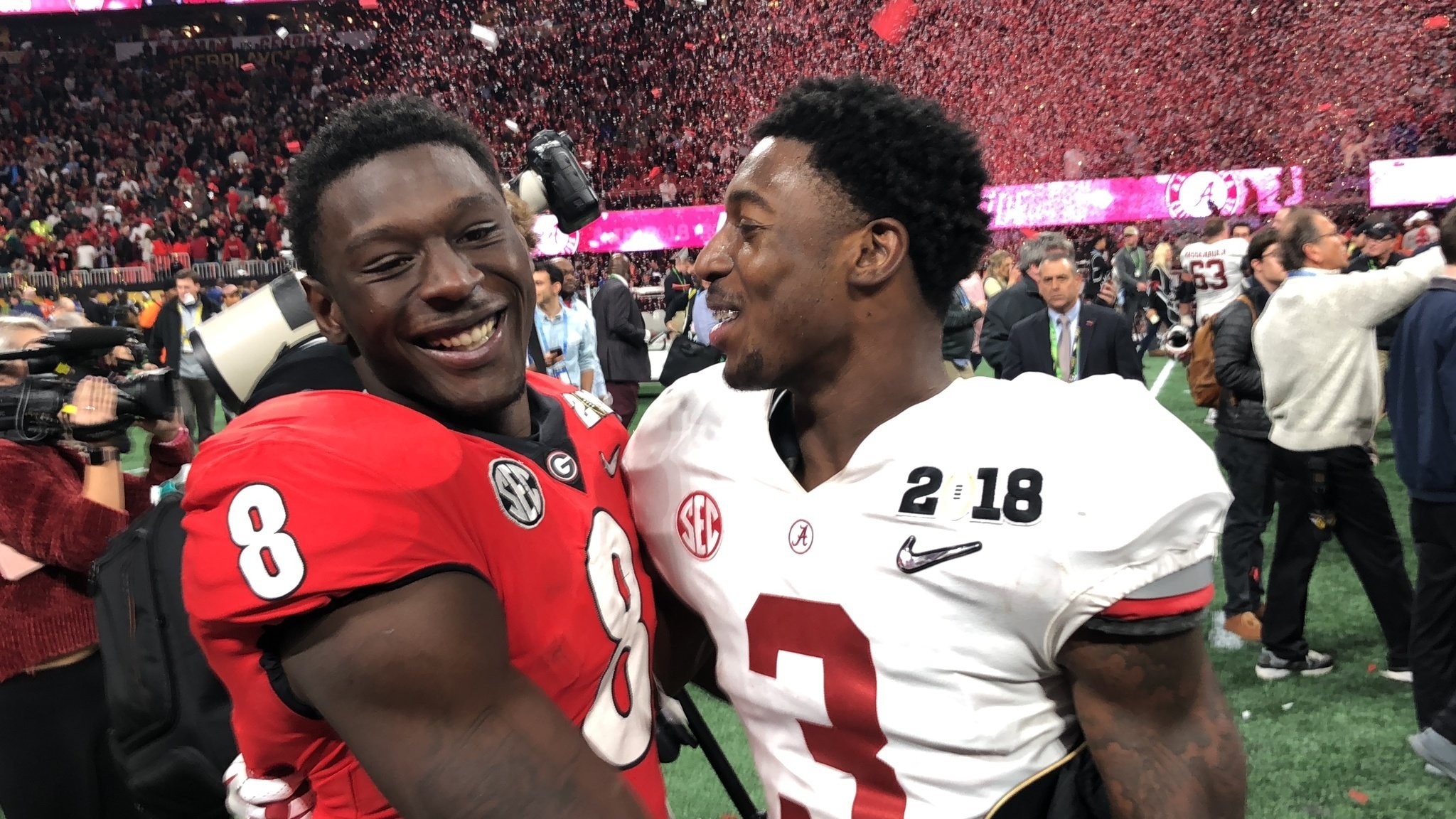 They were accompanied by their cousin Shawn Burgess-Becker and later by an outstanding young athlete, Ronnie Hoggins.
The two Ridley brothers, Shawn and Ronnie, became Division I college football players.
Cavin Riley Ridley is a professional wide receiver who is a free agent. After two seasons at the University of Georgia, he declared for the NBA draft.
The Chicago Bears selected Riley in the fourth round of the 2019 NBA draft.
Calvin Ridley: Gambling And Suspension
Calvin Ridley was reinstated after his indefinite suspension after gambling on NFL games during the 2021-22 season.
On October 31, 2021, the Jaguars' WR stepped away from the team to deal with his mental health.
In this health recovery break, he did something that got him suspended from the league.
While struggling to take his mind off things and pass his days, he came across a TV commercial for a betting app.
Ridley deposited $1,500 and bet on Falcons to root for his teammates. However, this act put him in a tight spot, leading to his suspension.
The NFL investigators called the WR regarding the NFL's gambling policy violation. His contract was forfeited until 2023, opening up $11.1 million in salary-cap room for the Falcons.