It's challenging to hide personal information for a media person with a fantastic personality as an athlete, actor, politician, and artist. Similarly, here is in-depth information about an NFL star, Cam Newton's Kids.
Cam is a remarkable media personality type of person who is famous for having seven kids. In brief, the seven kids of Cam are from two different mothers. Moreover, the player feels so much blessed about it.
Cam claimed several honorable and prestigious achievements during his career. He is a great team player who served for almost a decade for the Carolina Panthers.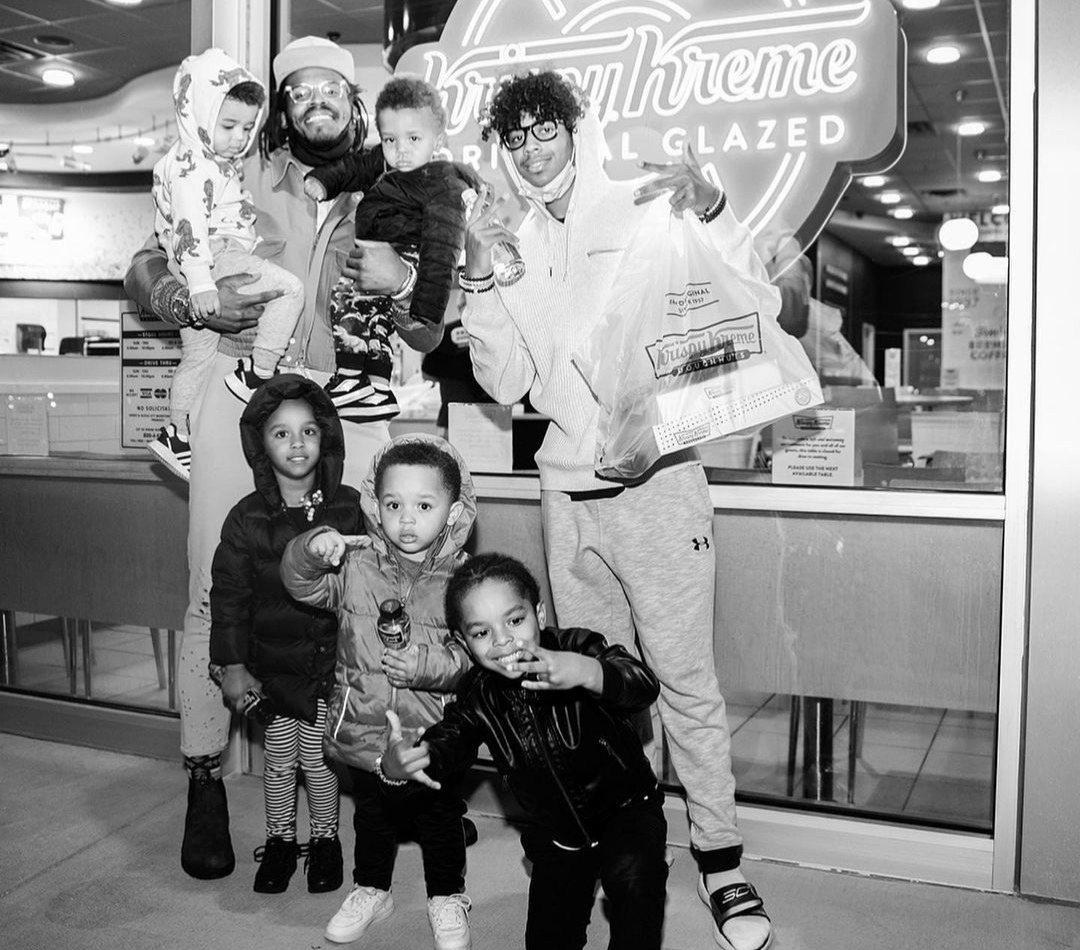 Besides having those number of kids, Cam dated two beautiful women. Reportedly, in some instances, he dated both of them at the same time. Later, he got separated from the first one. Despite the separation, Cam decided to be responsible for all of his kid's futures.
In the beginning, Cam was quite a bit hiding about his previous relationship. But, later, he opened up about fatherhood on the occasion of father's day. Consequently, his faithful and loving post toward all of his children was entirely in the limelight.
Let's take a look at the following researched information mentioned below.
Who are Cam Newton's Kids? | Kids
Accordingly, Cam Newton's seven kids are as follows:
Shakira
Sebastian Newton
Sovereign Dior Cambella
Camidas Swan Newton
Cashmere Saint Newton
Caesar Lorenzo Newton
A pitcher and a balancer in life, learn about Jeremy Jeffress as a whole through his low points personally and professionally.
Who are Cam Newton's Kids? | Kid's Birth and Mother
First Wife
Earlier, it was back in 2013, Cam dated former exotic dancer Kia Proctor, with whom he fell in love instantly. They met when Kia moved from Washington DC to Atlanta. During that time, she worked as a party host and pursued a modeling career.
Next, the couple started to date and appeared publicly first at the Kentucky Derby. Similarly, two years after dating, Kia gave birth to Newton's first child with immense love.
They named him Sebastian Newton. He was born just before the day of Christmas in 2015.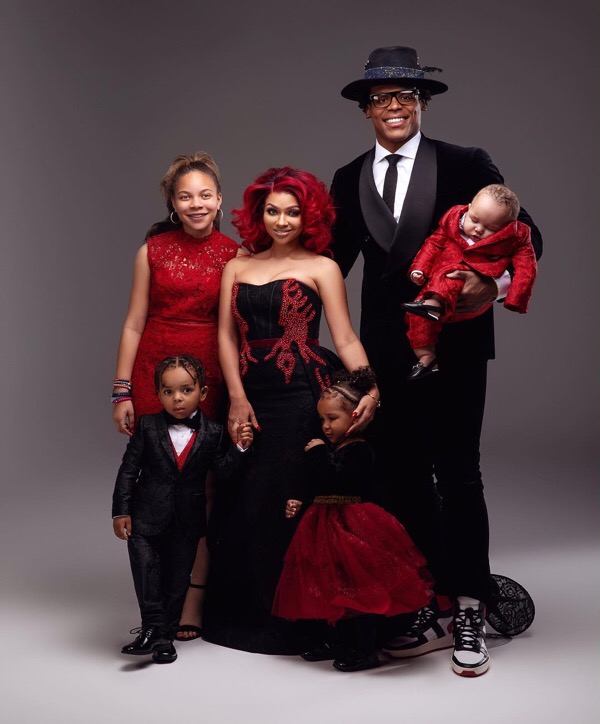 On the contrary, Proctor and Newton have three other children in a row. Specifically, their daughter refers to Sovereign Dior Cambella. And the other two sons Camidas Swain Newton and Cashmere Saint Newton.
However, a child named Shakira was reportedly Kia's daughter from her previous relationship. Despite all, Cam publicly referred to her as his daughter.
On the whole, just from Kia, Cam became the father of four.
Consequences on Marriage
As time changes, starting from the year 2019, there came consequences between Cam and Kia. Reportedly, Cam Newton was in a secret relationship with an Instagram model La Reina Shaw. This brought a custody battle between Cam and Proctor.
Moreover, the couple came to an end in January 2020, after knowing that Cam had a secret child with Shaw. Over the entire summer, the player hid the personal relationship and child from Shaw.
However, in April 2020, Cam posted a birthday wish for his child Caesar Lorenzo Newton's first birthday. Accordingly, it was the first time Cam opened up about his child with Shaw.
Thus, altogether, Cam Netwon has seven children.
Who are Cam Newton's Kids? | Father Cam Newton
An NFL star, Cam Newton, was born on May 11, 1989, in Atlanta, Georgia, United States. Back in the day, Cam established himself as one of the best quarterbacks in the league. In his maximum football career spam, he served the Panthers.
The athlete succeeded with his dual-threat ability as a passer and a runner. Additionally, Cam received many honors in all those nine years of serving the Panthers.
Those include a regular-season MVP award, an Offensive player of the year, and three Pro Bowl selections.
Further, he led his team to a Super Bowl 50 appearance in his MVP season in 2015. Observing the pace of Cam, he was already renowned with the nickname "Superman" or "Super Cam."
Newton used to be one of the most physically gifted quarterbacks in the league. In recent years, along with the family consequences, Cam got physically injured. Unfortunately, this injury led to difficulties for opposing defenses.
And, just in this 2021 offseason, he announced his release from the Carolina Panthers. This situation brought up new territory for the first time in his entire career.
Meet the son of MLB baseman Freddie Freeman and the hardship the couple went through to enjoy parenthood. Make sure to read till the end.
Besides football, Newton is also a media personality and producer. He launched his own production company in 2016. Likewise, the company Iconic Saga Productions was to develop projects.
In addition, he hosted and executive produced his own Nickelodeon show, All in with Cam Newton.
Moreover, Cam appeared and enrolled as executive producer for the Quibi series, Iron Sharpens Iron.
Who are Cam Newton's Kids? | Father Cam on Father's Day
Previously, Cam was not so open about his kids and family. But, the controversies were following him again.
In 2021, Cam posted photos of every child on father's day on his Instagram account, breaking all of the enthusiastic questions from fans. Rather than the photo, the quote under the picture is pretty considerable.
There he quoted, "A DADDY isn't defined as the man who makes the child, but rather a MAN who extends his hands and time to help with the child's raising and his heart to LOVE the child through anything!!"
Focusing on every child, Cam further added, the relation of blood does not make someone father. But, a real man raised a child and later wished everyone a very Happy Father's Day. In addition, there he also mentioned each child's name, including Shakira.
The post assured all of the seven kids of Cam Newton have such an inspiring and loving father.
Who are Cam Newton's Kids? | Net Worth
In the final analysis, all of Cam Newton's kids are below the 18 age group. Meanwhile, some of them are still an infant. They live a luxurious life as their father, Cam Newton's estimated net worth is $75 million.
You might also have an interest in Jacob deGrom Wife: All about Stacey Harris >>
On the other side, both of their mothers is a media personality and a model. Reportedly, Kia's net worth is $400,000, and Shaw's $1.8 million annually.
Frequently Asked Questions (FAQs)
Where is Kia Proctor now?
After getting separation from Cam Newton, Kia moved back to her homeland Maryland. Although her kids also stay with her, Cam also took some of his responsibilities towards each kid.
Is Cam truly responsible towards kids despite separation from Kia Proctor?
After facing lots of consequences like pregnancy with Le Reina Shaw, Kia and Cam are long distances. Besides following the law and becoming a responsible father, Cam pays $15,000 per month to Kia. The amount is for child support for their four children.