"We might say Candace Parker brother Anthony and Marcus have a great deal of influence when it comes to basketball for her because all three of them are connected by basketball in one way or another."
Born on April 19, 1986, Candace Nicole Parker is an American professional basketball player for the Las Vegas Aces of the Women's National Basketball Association (WNBA).
Parker was chosen as the first overall pick in the 2008 WNBA draft by the Los Angeles Sparks, who rate her as one of the greatest WNBA players of all time.
She played 13 seasons with the Sparks and two seasons with the Chicago Sky, winning a championship with each.
Parker is a versatile player who primarily plays forward and center. She won the Gatorade National Girls Basketball Player of the Year award in 2003 and 2004.
It may not come as a surprise, but she was the only second junior and the first woman to do it.
She led Tennessee Lady Vols to two consecutive national titles in 2007 and 2008 and was the Final Four's most outstanding player both times.
Anthony And Marcus Parker, Brothers of Candace Parker
Parker was born in the Missouri city of St. Louis. She is the youngest of the Parker family and grew up with two elder brothers.
Anthony Parker, who is 11 years older than Candace, is a former professional basketball player from the United States who played in the NBA, Italy, and Israel.
He is one of Maccabi Tel Aviv's most popular and accomplished players. In his early professional basketball career, Anthony married Tamy, and they had their first child in 2002.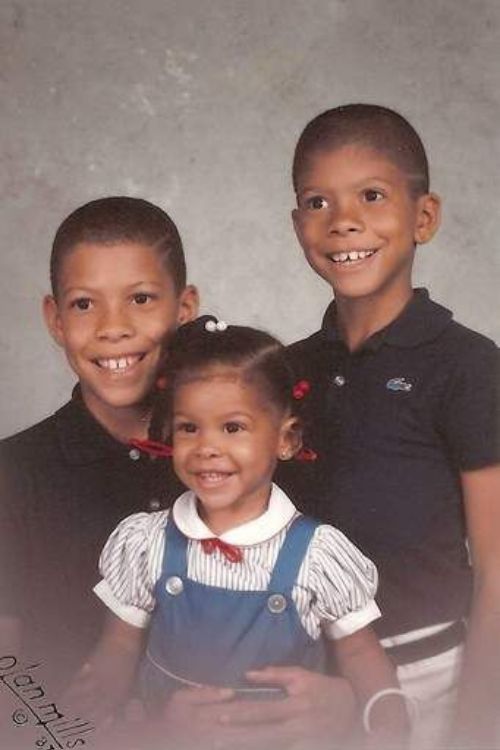 Candace's other brother Marcus Parker, who is eight years older than her. Like his siblings, Marcus used to play basketball in his high school.
Looking at the good genes running in the family, we can only assume how good he must have been then.
However, he opted for a different career path than his other siblings. Marcus attended Johns Hopkins School of Medicine, Baltimore.
After completing an internship at the Greater Baltimore Medical Center Department of Medicine, he started working as a resident at John Hopkins Hospital Hospital Department of Radiology.
Besides, Marcus is a married man and has a daughter, Naomi. She is also a very young basketball player.
Meet Candace Parker Wife, Anna Petrakova
Candace Parker has found love with professional Russian basketball player Anna Petrakova.
Petrakova was a member of Russia's women's national basketball team that finished fourth at the 2012 Summer Olympics.
Furthermore, she won the 2011-12 EuroCup Women, the 2012-13 EuroLeague Women, and the 2013 FIBA Europe SuperCup Women.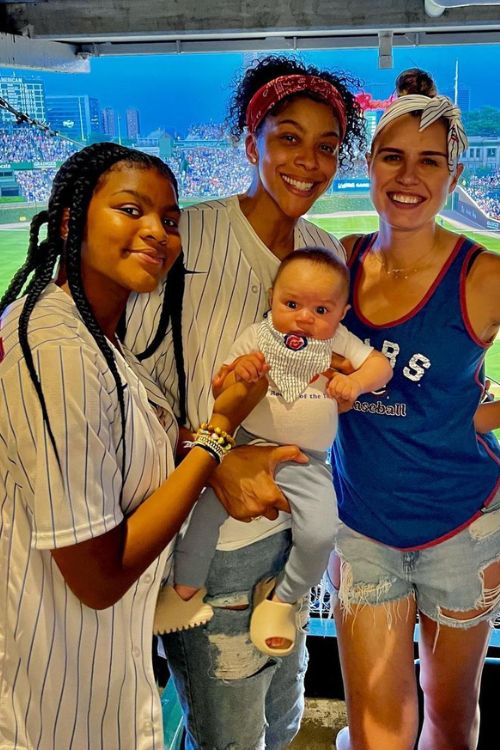 In 2019, Candace announced her marriage with the love of her life via Instagram.
Her Instagram post read, "I got to marry my best friend in front of our close family and friends. My heart could have exploded. I cried like a baby."
Candace and Petrakova welcomed their first child, a son, Airr Larry Petrakov Parker, on February 11, 2022.
Candace also has a daughter, Lailaa Nicole Williams, from her previous relationship with Shelden DeMar Williams—the former couple dated from 2008 to 2016.
Williams is an American former professional basketball player who played in the NBA for several teams, including Atlanta Hawks, Sacramento Kings, and New York Knicks.