Fans are curious to explore more about the family life of Carlos Carrasco, who often travels with his wife, Karelis Carrasco, and children.
The Venezuelan-born baseball player Carlos Carrasco plays for the MLB team New York Mets.
On November 25, 2003, Philadelphia Phillies signed him as an undrafted free agent. He joined the World Team at the 2006, 2007, and 2008 All-Star Games.
The Phillies organization recognized him as the top prospect and the team's best fastball and changeup.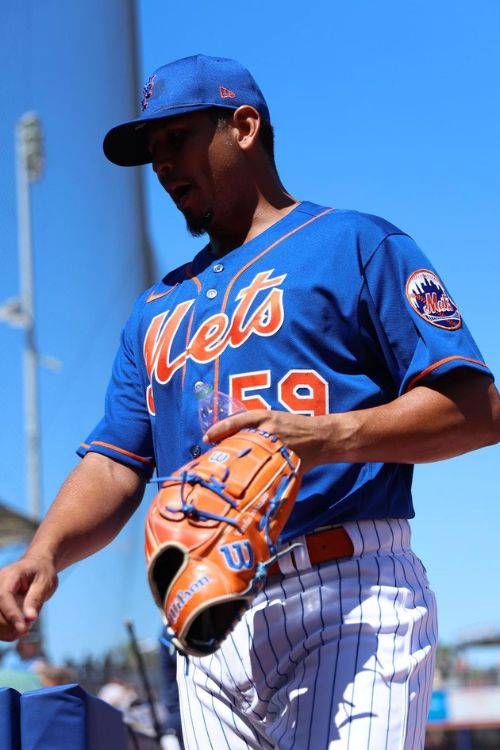 The player made his major league debut in 2009, playing for Cleveland Indians. In 2011 and 2013, Carlos received a six-game and eight-game suspension for his inappropriate conduct.
Despite sustaining several injuries, he played efficiently for the team. He earned the 2019 AL Comeback Player of the Year and the 2019 Roberto Clemente Award.
Later, on January 7, 2021, the Indians traded Carlos with a fellow teammate, Francisco Lindor, to his current team, New York Mets.
Carlos Carrasco Wife Karelis Carrasco
Family man Carlos exchanged vows with his long-time girlfriend, Karelis Carrasco, on October 30, 2009.
Born in Maracaibo, Venezuela, to an Italian father and a Venezuelan mother, she celebrates her birthday on February 22.
She completed her undergraduate studies in Education Psychology at College University Monsignor de Talavera in Venezuela.
His wife, Karelis, founded the Karry Carrasco Foundation, which promotes eradicating poverty in every family. She actively participates in community-oriented programs.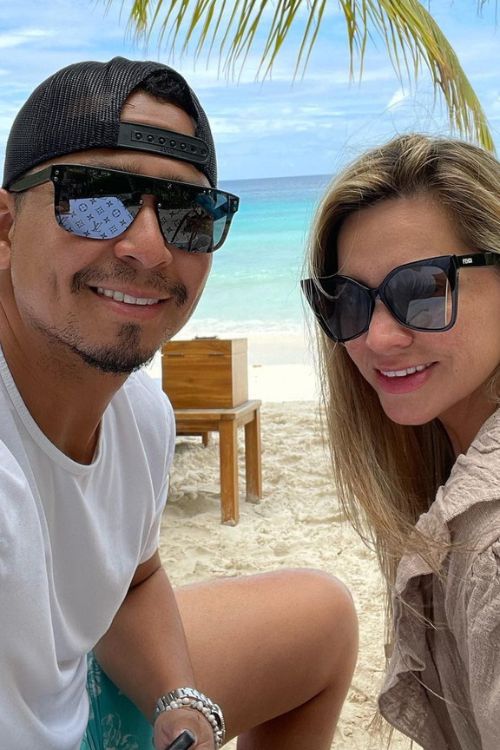 Carlos and Karelis are raising five kids together- Camila, Emma, Noah, Lucas, and Elias. When Carlos and his daughter Camila visited the children's hospital, the situation inspired her to donate hair to cancer patients.
Moreover, they frequently share their travel adventure on their family Instagram page @karryontravelshow. Through their Instagram, it seems like the family enjoys going on vacations. They have traveled to forty-five countries around the globe.
Carlos Carrasco Parents
Baseballer Carlos Carrasco was born on March 21, 1987, to his parents, Luis and Maria Carrasco.
He was born and brought up in Barquisimeto, Venezuela. His parents supported his passion for baseball since his early days. They drove him around for practice matches.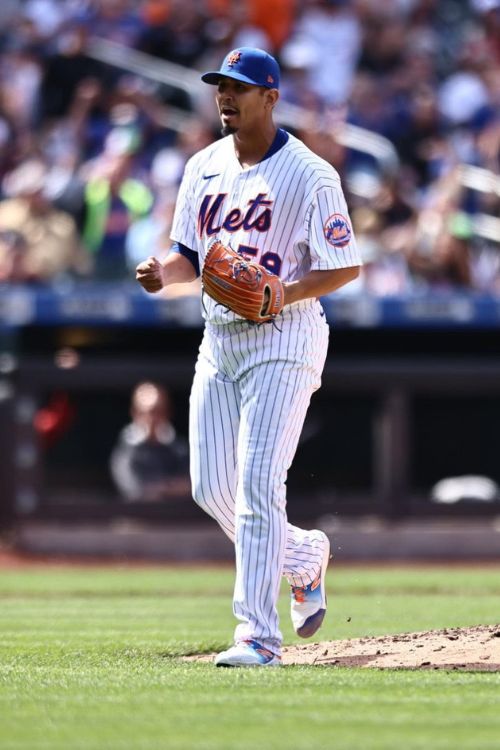 It seems like the player prefers to keep his family details secret. His family has not made any public appearances as of now. However, his father sometimes attends his matches. There are no further details available about his family.
Today, his parents are proud to see their son achieve significant heights in his career.
Carlos Carrasco Injuries
As a player, injuries are unavoidable. Carlos Carrasco has endured multiple injuries throughout his career.
On September 11, Carlos underwent Tommy John surgery, missing the 2012 season. On April 14, 2015, a line drive struck in the face during the game against Chicago White Sox.
Moreover, on September 16, 2016, he suffered from a fractured fifth metacarpal bone and missed pivotal games.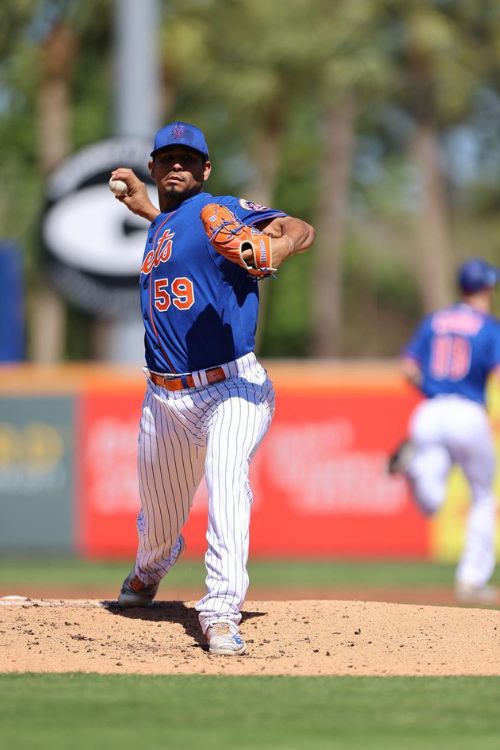 Carlos learned that he had chronic myelogenous leukemia on June 5, 2019. Similarly, during spring training in 2021, Carlos experienced a hamstring injury and remained on the injured list.
Likewise, in October 2021, he underwent surgery to replace a broken bone in his right elbow.
He even missed 3-4 weeks of the game after suffering from a low-grade left oblique strain in August 2022.
On April 18, 2023, Carlos experienced a right elbow inflammation caused by a small bone chip.