Chad Gable, an American professional wrestler, attributes his success to his supportive wife, Kristi Betts, who always stands by his side during his ups and down.
Gable has impressed crowds not only with his skills in the ring but also with his contentment in his personal life.
Their journey together, from the wrestling world to their married life and parenthood, is a heartwarming tale.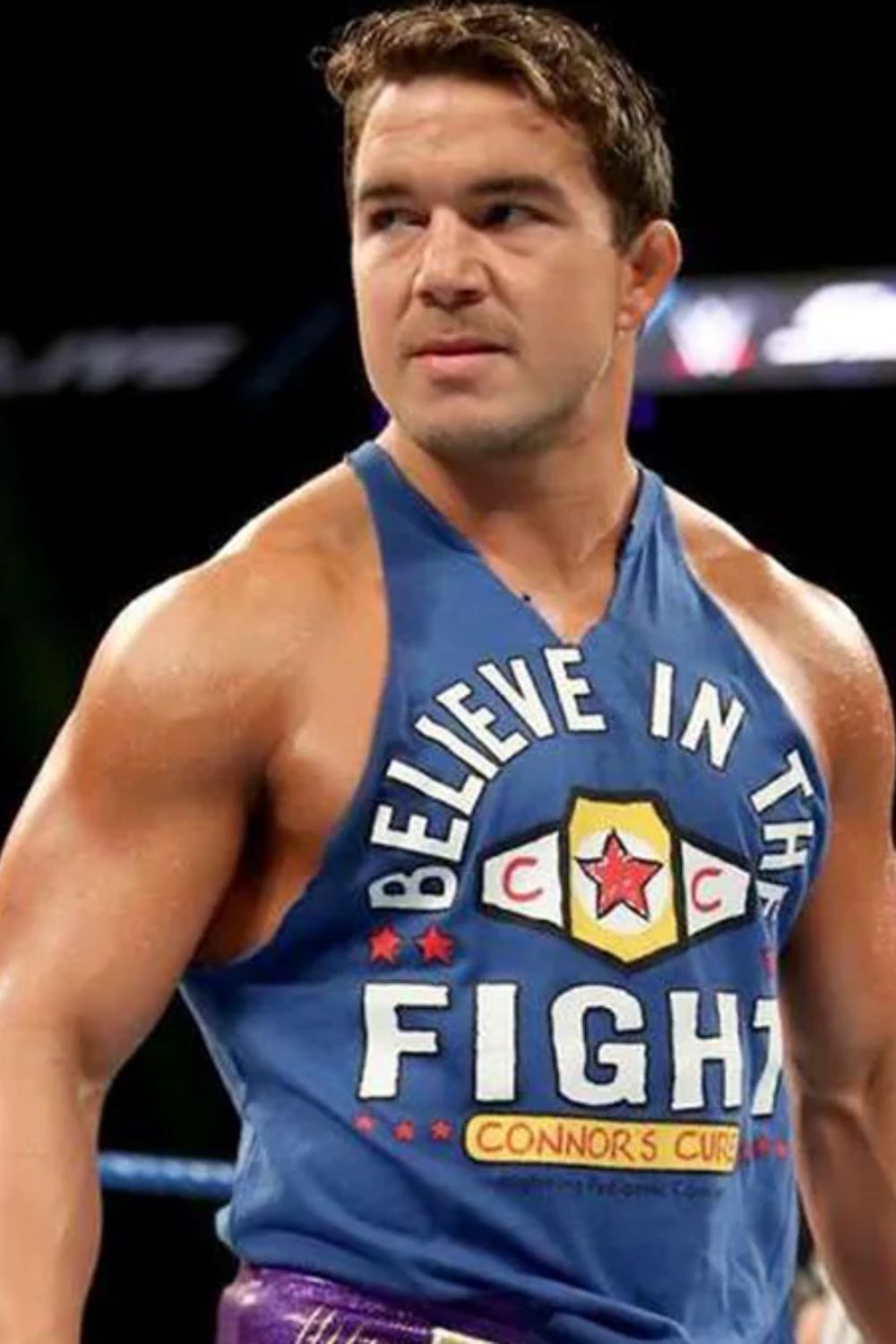 Charles Edward Betts is an American professional wrestler currently signed to WWE. Born on March 8, 1986, he was introduced to wrestling by his dad at the age of five.
During his high school years, Gable also won the 2004 Minnesota State Wrestling Championship.
In 2006, the graduate from Northern Michigan University achieved a silver medal at the World University Games.
In late 2013, Chad signed with WWE and joined their training program before being deployed to the developmental branch, NXT.
Currently, he performs on the Raw brand and has won the WWE tag team championship four times.
Chad Gable's Wife: Kristi Betts
The WWE tag team specialist, Chad Gable, is married to his wife, Kristi Betts, for over twelve years.
Kristi came to the media spotlight after her spouse, Chad Gable, received recognition in the wrestling arena with WWE.
Talking about her profession, Kristi works as the Senior Manager at Protiviti in the Greater Minneapolis-St. Paul Area.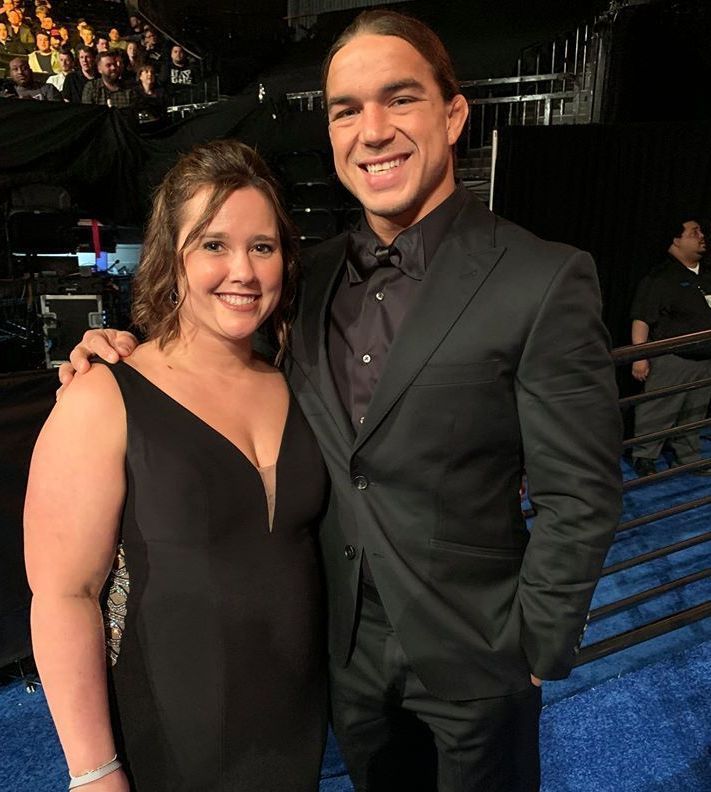 Betts was born on August 30, 1990, in Minnesota and attended the same high school and college as Chad.
Kristi graduated from Northern Michigan University with a financial planning and accounting degree in 2010.
Following her graduation, she became an Audit Senior at Deloitte, where she worked until May 2014.
As per her LinkedIn profile, she entered the company as a senior consultant, then became a manager, and was promoted to senior manager in January 2018.
The Beginnings Of Love
Chad and Kristi's love story is one that started within the vibrant world of professional wrestling back in 2002.
Kristi, a sports enthusiast, met Chad at the Chas RVD Wrestling tournament and eventually became friends.
Chad was a junior, and Kristi was a sophomore at St. Michael-Albertville High School in Minnesota.
As there was no abundance of social media back then, their relationship started when the wrestler asked Kristi out on AOL Instant Messenger.
As their conversations deepened, they discovered that they shared interests, values, and a strong connection that extended beyond the wrestling ring.
Marriage And The Parenthood Journey
Chad and Kristi were married on June 19, 2011, in a small ceremony in the presence of their close family and friends.
Chad's wrestling career was just taking off, and the high school sweethearts had to make a lot of sacrifices to make ends meet.
Thus, Chad had to move to Colorado only a week after their wedding to pursue his Olympic dream.
As a result, Chad and Kristi spent the first year of their marriage living about 980 miles apart.
The couple, however, have managed to strike a balance between their professional commitments and personal life.
Chad Gable Kids
The joy of Chad and Kristi's marital life expanded when Chad and Kristi embraced parenthood as the family moved to Florida.
In 2016, they were blessed with their first baby girl, Clay Betts. Their second daughter, Meadow Ann Betts, was born on January 24, 2018.
Likewise, the pair welcomed their third child, a baby boy named Charles James Betts, on 2019 November 18.
Chad and Kristi keep their distance from media outlets and are not very public about their relationship.
Thus, we can assume that the couple is dedicated to providing a nurturing and loving environment for their children.