Chanan Safir Colman parents met while his father was on a whirlwind trip. The basketball player hails from a Jewish family and was raised in Denmark.
Before coming into the limelight as Jessie J's beau, Chanan Safir Colman has been a known name in the basketball scene of the Danish and Israeli leagues for several years.
The point guard currently plays in the Israeli Basketball Premier League for the side Hapoel Hafia.
In recent years, Elijah Bryant and Joe Alexander are a few of the names who played in the Israeli league.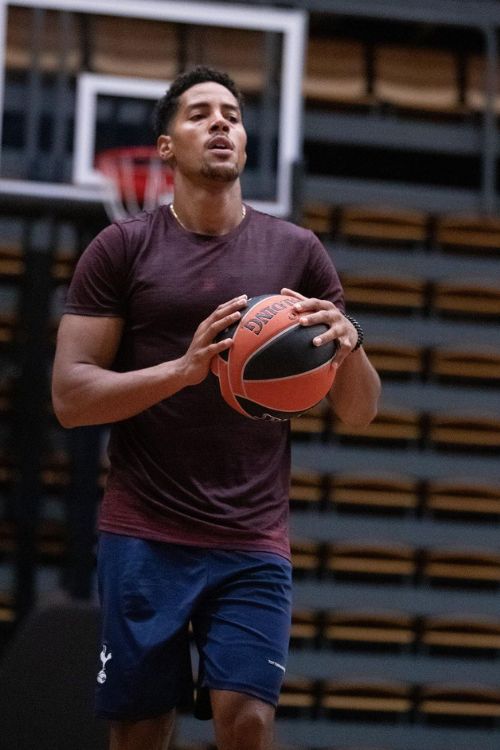 Born and brought up in Copenhagen, Chanan was raised by a single mother, Jael Safir, whom he calls his biggest inspiration.
It was also Jael who made Chanan pursue basketball.
In 2023, Jael will become a grandmom for the second time in her life.
Jessie and Chanan are expecting their first child this summer, with Jessie hinting that the due date is getting closer.
Parents Of Chanan Safir Colman
Chanan Safir Colman was born on March 10, 1984 in Gladsaxe, Denmark. His parents crossed paths for the first time in Denmark.
They came from different ethnic backgrounds but were connected by the same religion.
His father, whose identity remains unknown, met his mother, Jael, during one of his trips to Denmark.
An American Jew, Chanan's father decided to settle in Demark after he tied the knot with Jael.
His mother, Jael, was born in Israel and moved to Denmark at age nine when her grandmother got a job there.
If his father is away from the spotlight, Chanan's mother is the star of his Instagram handle.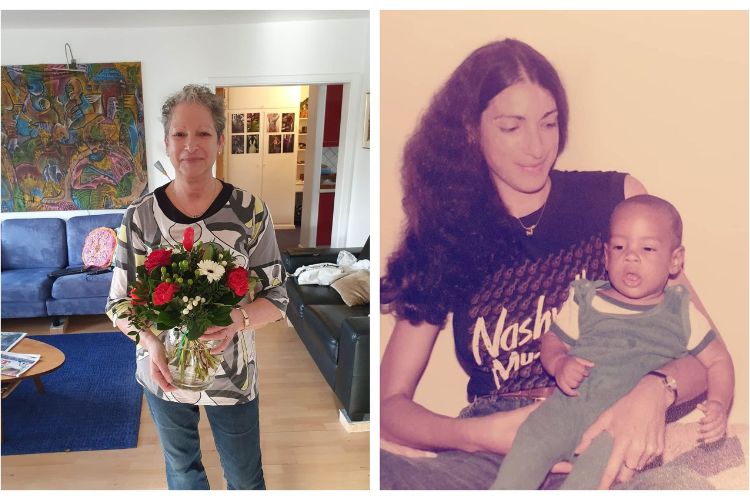 Born on September 6, 1954, Jael is a mother to two boys, Chanan, and his brother, Pascal.
In one of his Instagram posts from 2017, Chanan hinted Jael raised him and his brother singlehandedly.
The Danish-Israeli basketballer shared the post on Jael's birthday, thanking her for being a supportive mom and showing so much patience in raising two wild boys.
In an interview, when they asked who his inspiration was, instead of saying someone like Michael Jordan, Chanan immediately replied, "My Mother." He mentioned this fact in one of his Instagram captions.
Brother: Pascal Safir Colman
Chanan Safir's brother, Pascal Safir Colman, is currently a sports director for the Danish side, Virum Vipers.
He has previously worked as a sports massage therapist for PSC Sports Massage.
Pascal attended Sportseducation Dk, majoring in Massage Therapy/ Therapeutic Massage.
Before that, he studied at TEC Baller, practicing blacksmith, welding, and steel construction.
While working as a sports director, Pascal also manages time for commentary duties with SPORT LIVE.
In 2018, Pascal, with his team, won the Nordic Championship.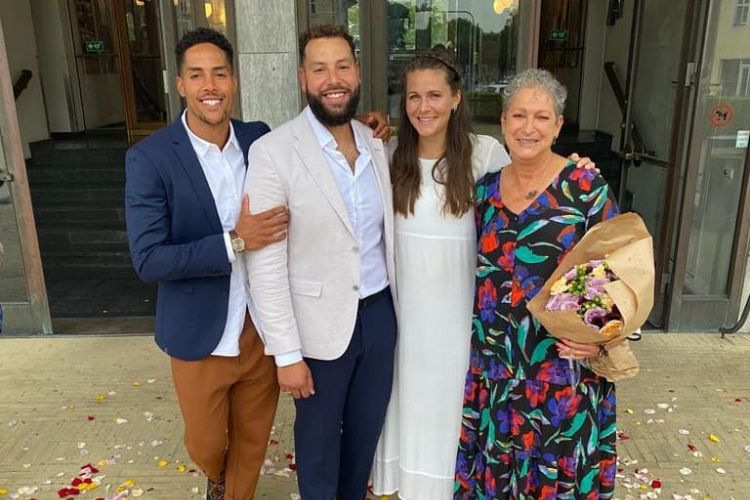 Regarding his personal life, Pascal tied the knot with Emilie Schirmer in 2020 in an informal ceremony.
Emilie graduated from UCSJ Rskilde with a degree in leisure management and worked in the EURO 2020 as a project coordinator at DBU.
Emilie is the mother of an adorable son named Noam, born on January 17, 2021.