Cheyenne Parker's future husband, Keevin Tyus, is a former collegiate basketball player at Lee University. Cheyenne began dating Keevin in 2015, and the two share a baby girl.
The power forward of Atlanta Dream, Cheyenne and her fiance Keevin Tyus had their first date in IHOP in 2015 with his sister as a third wheel. The two admitted to falling into bad habits early on in their relationship.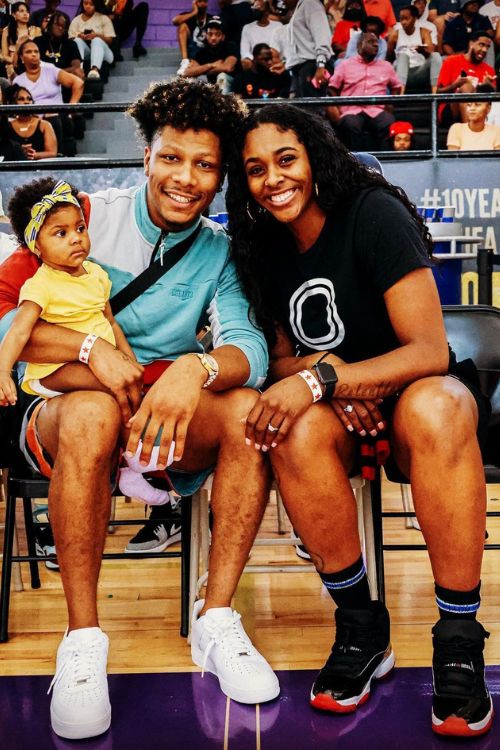 And though they might've fallen into those habits, they quickly realized it was causing more harm in their respective lives and career. Soon they got back on track and are now raising a beautiful baby girl, Naomi, and are successful in their respective careers.
Recently, Cheyenne was named to the All-Star team for the first time in her WNBA career. Two of her teammates, Rhyne Howard and Allisha Gray, were also part of the All-Star team.
Cheyenne Parker Future Husband, Keevin Tyus
Cheyenne Parker's soon-to-be husband, Keevin Tyus, previously worked at Chicago Sky.
Keevin Tyus, born on November 25, 1992, is a former basketball player. A graduate of Lee University, Tyus earned a health and physical education degree in 2017.
While at Lee, Keevin was also part of the basketball team and played as a shooting guard. Standing at 6ft 5, Tyus transferred to Lee University from Cleveland State Community College in 2015.
After completing his graduation, Keevin played for three international teams. His first taste of European basketball came in 2017 with the North Macedonian team KK Strumica. He played for KK Strumica for ten months before traveling to Argentina.
Keevin joined Atlético Echagüe Club, but his stay in Argentina didn't last long. After three months, Keevin returned to Europe and joined the Austrian Basketball Bundesliga league. He played for ten months with UBSC Raiffeisen Graz.
With UBSC Raiffeisen Graz, Keevin played 34 games and averaged 12.5 points, 4.2 rebounds, and 1.7 assists per game. Keevin had begun working with the WNBA team Chicago Sky in 2015, but he might have taken a break between 2017-2019.
He then worked at Chicago Sky as a practice coach until 2021. In the last two years, Keevin has been working with LA Fitness. Keevin joined LA Fitness as an assistant personal training director in 2021 and now works as a personal training director.
The better half of Cheyenne Parker is available on Instagram with the username @1_born_king1, with a majority of his post being about his better half and basketball career.
Cheyenne Parker And Keevin Tyus To Tie The Knot In 2024
Cheyenne Parker and Keevin Tyus went official with their relationship in 2019. But they began dating in 2015.
On March 19, 2019, the former basketball player shared an appreciation post for Cheyenne. He shared a selfie picture of Cheyenne and captioned the post, "Even through the bullshit I put you through, you always there to hold me down, and I am thankful."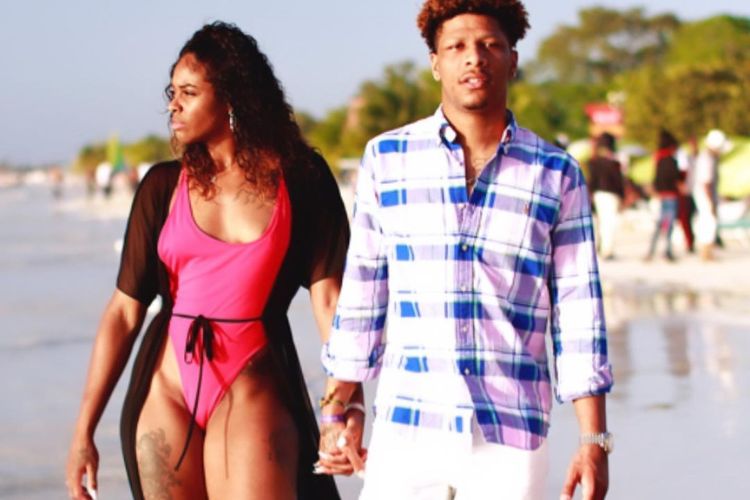 A man who seems proud to have Cheyenne as his partner, Tyus, shared another appreciation post for his better half in 2020.
Walking hand in hand at a beach in Negril, Jamaica, Keevin captioned the post, "I got the hottest chick in the game wearing my chain."
The Basketball Couple Welcomed A Baby Girl In 2021
It was only two months prior to the birth of her baby girl that Cheyenne went Instagram official with Keevin.
She shared a picture of her and Keevin of what looks like a baby shower arranged for the soon-to-be mother. On December 27, 2021, Cheyenne gave birth to their first child, Naomi Tyus.
In her interview with Swish Appeal, Cheyenne said she didn't leave her daughter's side for four weeks. Parker also said she wanted her daughter to know about their heritage and history.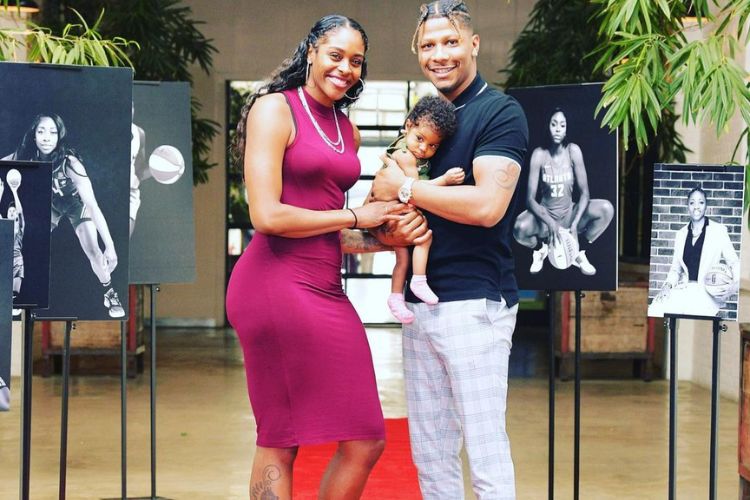 Being raised by a single mother, Cheyenne wants to set the best example for her daughter, and ever since her birth, Parker has started to look at her career from a new perspective.
During her interview, Parker also talked about how active Tyus is in their lives, breaking the stereotype of absent black fathers. But Parker pointed out she feels jealous of how Naomi laughs more when she is with her dad.
Per the Zola website, the couple is ready to exchange their "I Do's" on April 13, 2024, at Fox Hall Resort.