The current head coach of the UCLA Bruins, Chip Kelly, is presently unmarried, not sharing his life with a wife. However, in the past, he was married to Jennifer Jenkins from 1992 to 1999.
Also, he does not have any kids.
The former head coach of the Eagles, often characterized as fully dedicated to his football career, was indeed married for a period of seven years.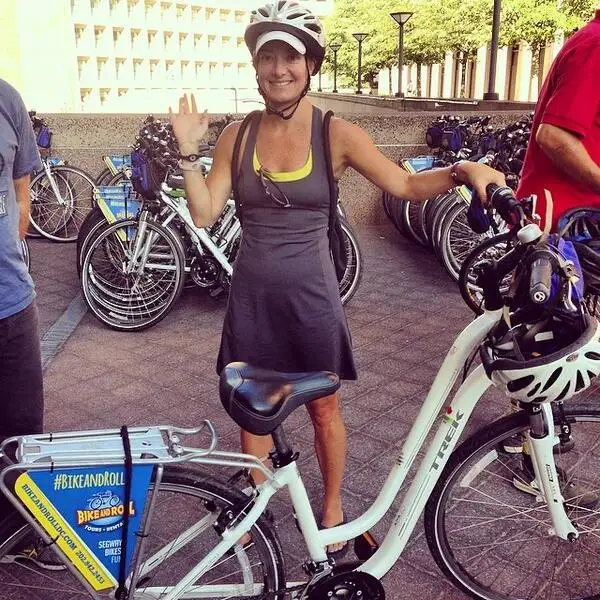 Kelly's marriage to Jenkins took place during the 1990s, and remarkably, the two continue to maintain an amicable relationship to this day.
In an interview with Kent Babb of the Washington Post, Jennifer shared insights into her connection with Kelly, shedding light on his renowned coaching style and their enduring friendship.
Chip Kelly Ex-Wife | Who Is Jennifer Jenkins
Jennifer Jenkins and Chip Kelly's story began when they first crossed paths on Thanksgiving Day in 1989.
She was a senior at New Hampshire, and he, four years her senior, was already deeply entrenched in his football obsession.
Football wasn't just a sport for Kelly; it was a way of life, a passion that would shape his future.
As Kelly began coaching with Columbia University's defense and special teams unit in 1990, Jenkins remained in New Hampshire, steadfastly supporting his journey.
Their love story unfolded against the backdrop of football, and they exchanged vows shortly after Kelly returned to New Hampshire, where he had played college football, to join the coaching staff as the running backs coach.
Their wedding held just a few weeks before the squad's first game of the season, was nothing short of a joyous celebration.
Jennifer Jenkins Entrepreneurship
After their time in New Hampshire, Jenkins moved to Washington, D.C., and ventured into entrepreneurship.
Today, she owns and operates MommaLu Remedies, a company that delivers care packages to individuals battling various illnesses, from a simple cough to the flu.
Named in honor of Jenkins' mother, Mary Lou, these packages include an array of comforting items like chicken noodle soup, ginger ale, and saltine crackers.
MommaLu has also established partnerships with corporate chains such as Mobile MDs, Zipcar, and local school districts to provide essential sick packs to those in need while away from home.
After Divorce
While there have been rumors about Kelly's personal life, including recent sightings with unnamed women, he has never remarried.
Eagles linebacker Connor Barwin once hinted at Kelly having a girlfriend, though without disclosing her identity.
Jenkins, too, has chosen not to remarry, focusing her energy on her thriving business in Washington, D.C. Nevertheless, she continues to root for Kelly, expressing her sincere desire for his success and emphasizing the immense dedication he has poured into achieving his goals throughout his career.
Chip Kelly Net Worth & Salary
As of 2023, Chip Kelly, the present head coach of the UCLA Bruins, boasts an estimated net worth of approximately $25 million, according to Celebrity Net Worth.
His annual salary is reported to be nearly $7 million.
In 2018, Chip Kelly made a notable real estate transaction when he purchased a residence in the picturesque LA suburb of Encino, California, for a sum of $7 million.
Two years later, he successfully sold the property for $7.6 million, and the purchaser happened to be none other than MLB star Mookie Betts.
This real estate deal highlights not only Kelly's financial acumen but also his connection to prominent figures in the sports world.