Chris Paul Kids? Christopher Emmanuel Paul is an American professional basketball player who plays point guard for the Phoenix Suns of the National Basketball Association (NBA).
"Children don't say, 'I had a bad day, can we talk?' rather, they ask, 'Will you play with me?' It is the responsibility of parents to know what their children are going through.
Chris Paul's kids are no different and are lucky to have him and Jada as their parents.
When it comes to parenting, Chris and Jada are masters. They are the ideal parents any child could have.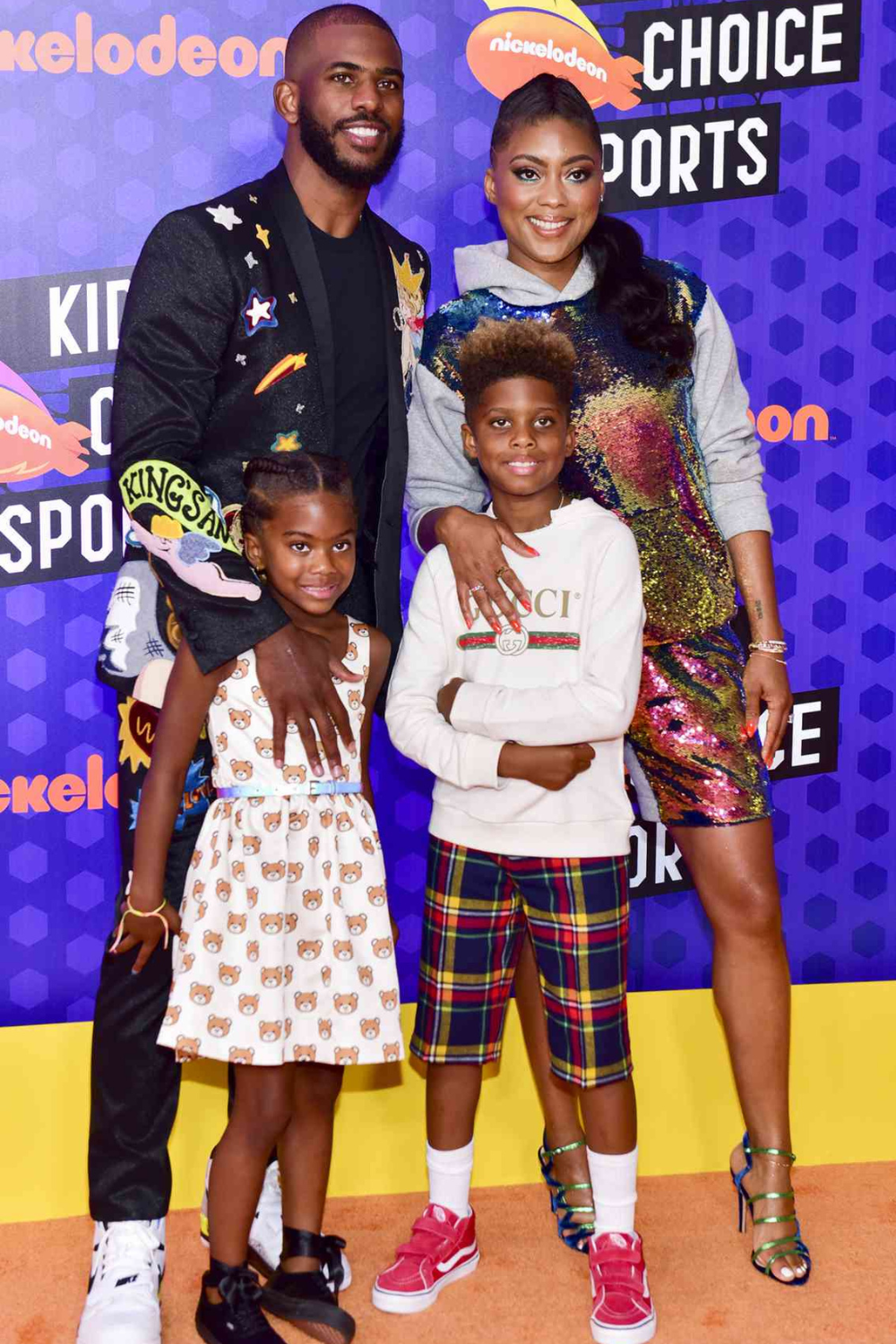 Chris and Jada began dating in college and after a few years, they decided to take their relationship to the next level and married in September 2011.
This couple is the proud parents of two beautiful children. In this article, we will get detailed information about Chris' children.
Before learning about the children, let's learn about the ones who gave birth to them, their parents.
Father, Chris Paul
Chris Paul, also known as CP3, is an NBA basketball player from the United States.
With his extraordinary skills, he has won several accolades and awards to date, including 12 times NBA All-Star, one time NBA All-Star Game MVP, and 4 times All-NBA First Team, to name a few.
Paul's on-court abilities have earned him a spot among the world's highest-paid athletes, and he also has endorsement deals with brands like Air Jordan and State Farm.
Off the court, Chris has been the National Basketball Players Association president from August 2013 to August 2021.
Chris Paul was born in Winston-Salem, North Carolina, on May 6th, 1985, to his parents, Charles Edward and Robin Paul. He grew up with his older brother C.J. Paul.
Throughout Paul's upbringing, his father taught him and his brother basketball and football. His father also used to coach them in numerous youth leagues.
Chris and his brother C.J. went on to play college basketball for the University of South Carolina Upstate and Hampton University, respectively.
In 2004, they faced off in a Wake Forest preseason exhibition game.
Net Worth
Chris Paul signed a four-year contract extension with the Suns worth $120 million after being traded from Oklahoma City Thunders.
After his rookie contract with the Hornets worth $6.52 million, the point guard inked a 4-year.$63.6 million contract extension.
Paul later signed a five-year/$107 million agreement with the Los Angeles Clippers on July 10, 2013, and a four-year/$159.7 million contract with the Houston Rockets on July 28, 2017.
As a result, Paul has amassed a staggering net worth of around $160 million as of 2023. With a staggering net worth, he enjoys his financial freedom.
Mother, Jada Crawley
Jada Crawley is a role model for millions of people all around the world. She is not simply the NBA star Chris Paul's wife, but also a mother and a successful entrepreneur.
Jada, the lovely wife of NBA star Chris Paul, was born to her parents in Winston-Salem, North Carolina.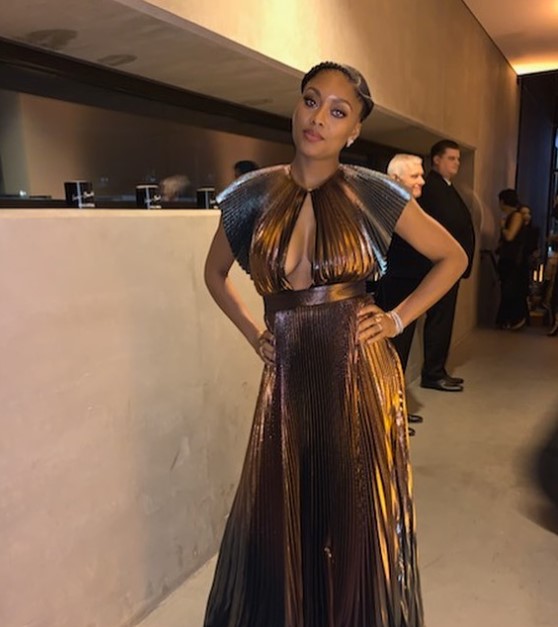 Crawley grew up in a middle-class home and learned to be a humble and loving person. Similarly, she is an American citizen who belongs to the African-American ethnicity.
After graduating from Mount Tabor High School in Winston-Salem, Crawley continued her study at Wake Forest University.
Net Worth
Jada has been taking care of her children as a stay-at-home mom. However, this hasn't stopped her from helping others in any way she can, as she is heavily invested in philanthropy.
Besides, she is a successful entrepreneur, fashion designer, and social media influencer.
Crawley's net worth is expected to be $1 million as of 2023.
Christopher Emmanuel Paul II
Let's start with the quick facts about Chris' first child, Christopher Emmanuel Paul II;
| | |
| --- | --- |
| Full Name | Christopher Emmanuel Paul II (First Child) |
| Date of Birth | May 23, 2009 |
| Age | 13 years old |
| Zodiac Sign | Gemini |
| Birthplace | New Orleans, Louisiana, USA |
| Nationality | American |
| Religion | Christian |
| Hair Color | Black |
| Eye Color | Brown |
| Father | Chris Paul |
| Mother | Jada Paul (nee Crawley) |
| Siblings | Camryn Paul |
| Grandparents | Charles Paul, Robin Paul |
| Social Media | Instagram |
| Merch | Book |
| Last Updated | March 2023 |
Christopher Emmanuel Paul II is best known as Chris Paul's son, who also participated in the television show 'Family Grudges' with his family. He was born on May 23, 2009.
Christopher Paul Jr., the eldest son of the Chris and Jada, has a younger sister named Camlin Paul.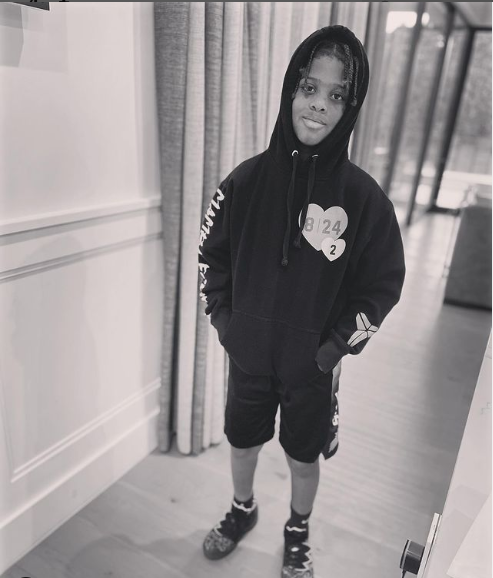 According to some sources, he doesn't like the attention he gets from his father's achievements.
Either it is from his schoolmates, teachers, or the media, which is the reason why he hasn't been seen in public that often.
The famous basketball player, Chris, has revealed that his son is also very athletic and wants to step into his old man's legacy. He is not only interested in one sport, rather, he shows interest in all sorts of sports.
His mother has revealed that he is a little bit insecure about his height and wants to be taller than his father. And to reach the desired height, he eats all types of nutritious foods.
Education
Since preschool, Christopher Emmanuel Paul II has been praised for his outstanding performance and high grades. He has been noted as one of the highly attentive kids in his class.
Although being the inherit of one of the most famous celebrities in the world, he has always shown humbleness inside the school premises and also outside.
Social Media Presence
Since he is 13 years old, Chris II's Instagram account is all managed and monitored by his mom and dad.
Moreover, Chris Paul junior and his father starred in a 2013 Christmas ad for State Farm Insurance.
Instagram: 272k followers (@littlechrisp)
Body Measurements
The exact body measurements of Christopher Emmanuel Paul II are not available on the internet.
But as per assumption, he stands 4 feet 10 inches (1.47 meters) tall and might weigh around 40-45 kg (88-99 pounds).
Chris Emmanuel Paul II is just 13 years old, and surely he will grow taller than his old man.
Camryn Alexis Paul
Let's start with the quick facts about Chris' second child, Camryn Alexis Paul;
| | |
| --- | --- |
| Full Name | Camryn Alexis Paul (Second Child) |
| Date of Birth | August 16, 2012 |
| Age | 10 Years Old |
| Zodiac Sign | Leo |
| Birthplace | California, USA |
| Nationality | American |
| Religion | Christian |
| Hair Color | Brown |
| Eye Color | Brown |
| Father | Chris Paul |
| Mother | Jada Paul |
| Siblings | Christopher Emmanuel Paul II |
| Grandparents | Charles Paul, Robin Paul |
| Social Media | Instagram |
| Last Updated | March 2023 |
Camryn Alexis Paul is best known as the daughter of NBA player Chris Paul. She is a younger sister to Chris Paul II.
Chris and his wife, Jada, welcomed her into the world on August 16, 2012.
The Paul daughter is very much into art, fishing, and golf. Besides, she also likes to play basketball, soccer, tennis, and baseball.
Camryn will grow up to be an athlete; to illustrate, in 2022, Chris explains her pursuit of game, "During the playoffs last year, she called me … and she was trying to teach herself to dribble between her legs."
He added, "And she's so persistent — I was sort of sitting there coaching her, telling her what to do. Three hours later, she sent me a video, and she could do it!"
This shows her athletic mentality, but only time will tell if she walks the same path as her father or chooses a different career.
Education
The daughter of this family had been schooled from home for quite her early period of time. Since she was in the limelight from birth, always surrounded by cameras when outside, she was slightly scared to go out by herself.
But after some time, she was okay attending physical school with her elder brother.
According to the parents, both of their children are handling the sparkles of their fame quite generously and humbly.
Social Media Presence
We can surely catch Camryn on Instagram but again same is the case with her. Her Instagram account is managed and handled by her parents.
Her Instagram features posts of her dance steps with her brother. While in the lockdown, she made a lot of TikTok videos with her brother where the supporting cast was her father, Chris Paul.
Instagram: 6,913 followers (@instacam_816)
Frequently Asked Questions
Are Caryn Alexis and Zhuri James friends?
Yes, they are. Zhuri James is the daughter of Lebron James, and Chris invited Zhuri and Caryn's few other friends for a teepee-themed birthday party on her eighth birthday.
Does Chris Paul Junior appear in NBA games with his dad?
Chris Paul Jr. used to attend his dad's games, but in recent days he isn't seen on the side of the court during his father's games. However, he enjoys watching his old man's games on TV at home.