Chris Spielman's wife, Carrie Yocom, tied the knot with the special assistant of the Detroit Lions in 2013. Carrie and Chris have six kids between them.
The former NFL player, Chris Spielman, was first married to Stefanie Spielman. The couple was living happy married life before they received the devastating news of Stefanie's breast cancer diagnosis.
But even after then, the couple led by example, establishing Spielman Fund to help tackle the deadly disease. Two years after his wife's passing, Chris met Carrie, and the two tied the knot in 2013.
The Ohio State graduate didn't take much time to blend in with Chris' family with her two daughters. In 2020, Chris left his commentating job to join Detroit Lions as an executive member.
Chris Spielman Wife, Carrie Yocom
Chris Spielman's wife, Carrie Yocom, graduated from Ohio State University in 1993.
After graduation, Carrie worked as an operations planner at Bath & Body Works and later worked for Cardinal Health as Strategic Investment Analyst.
Currently, Carrie works as a real estate agent for Sotheby's International Realty, rejoining the field after a long hiatus. From 2002-2010, Carrie was a top sales agent and was even awarded for her work.
There were signs she would be one of the best in her field from the beginning. In her first year alone, Carrie's sales exceeded $2.4 million.
Along with working as a real estate agent, Carrie also prioritizes health and fitness and has been a personal trainer for 25 years.
Chris met his second wife in 2011, two years after the death of his first wife, Stefanie, who fought a long battle with breast cancer. The two tied the knot in 2013 and are parents to six children.
Chris Spielman And Wife Carrie Yocom Share Six Kids
Chris Spielman and his first wife, Stefanie Spielman, were parents to four kids, Maddie, Noah, Macy, and Audrey.
He became father to two additional kids, Gina and Kendra, after his marriage with Carrie, whom she had from her first marriage.
Chris's oldest daughter, Maddie Spielman, like her mom, is a graduate of the Ohio State University.
Last year, in 2022, after receiving an email about her mom's unfinished children's book, Maddie published the book, fulfilling one of her mom's dreams.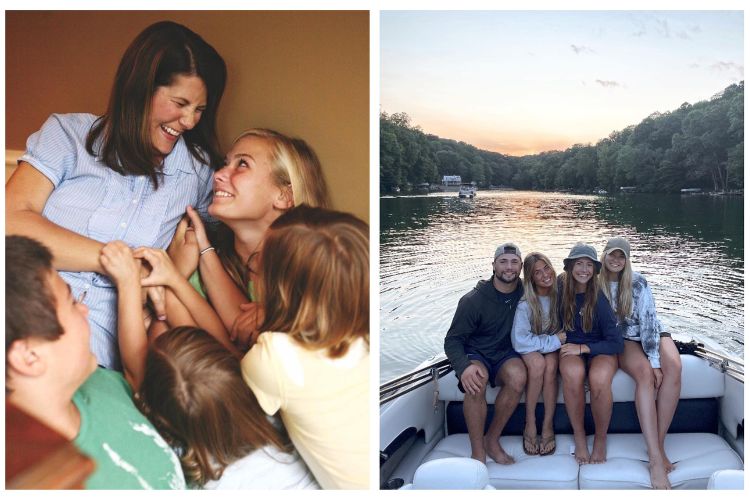 Stefanie had written the book from the perspective of her daughter, Maddie so that she could encourage and inform children whose mothers have cancer.
Chris Spielman's only son, Noah Spielman, was previously a collegiate football player at Wheaton College. Currently, with his partner, Noah makes music and is available on Instagram with the username @noahspielmanmusic.
He is also a strength and conditioning graduate assistant at Northern Arizona University.
The former NFL player's second youngest child, Macy Spielman, is a basketball player at Ashland University, and his youngest daughter, Audrey, is a student at Ohio State.
Carrie Yocom Two Daughters, Gina, And Kendra Yocom
Carrie Yocom brought two daughters into the lives of Chris and his family after their marriage.
Her daughter, Gina Yocom, graduated from Ohio University with a business management and marketing degree.
She previously worked as a retail salesperson and stylist for Nordstrom and joined her current workplace Aspen Energy in 2022 as an Energy Consultant.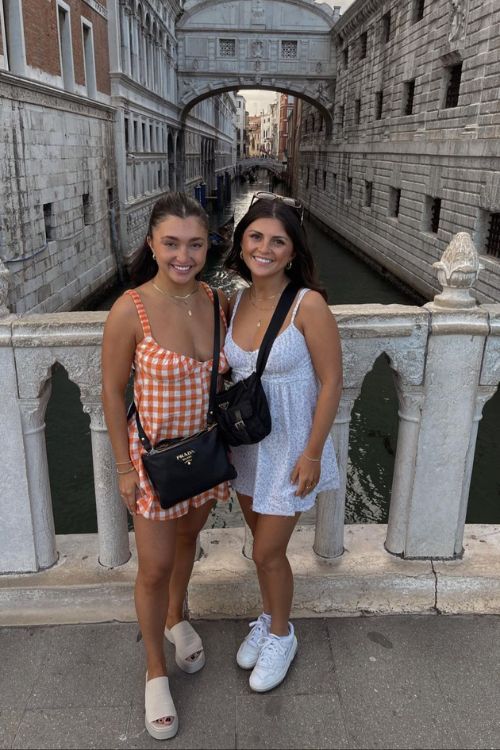 Gina recently got engaged to her longtime partner, John, in May 2023. Her mother, Carrie, with sisters Kendra, Audrey, and Macy, were present to celebrate the occasion.
Gina's sister, Kendra Yocom, has kept herself away from the public limelight, and though she has an Instagram handle, it remains private.