One of the most commonly asked questions about track and field legend Christine Ohuruogu pertains to her relationship, husband, and children. Who is Christine Ohuruogu husband? Read the article till the end to find out.
Christine Ijeoma Ohuruogu, MBE, is a celebrated British former track and field athlete renowned for her exceptional prowess in the 400 meters.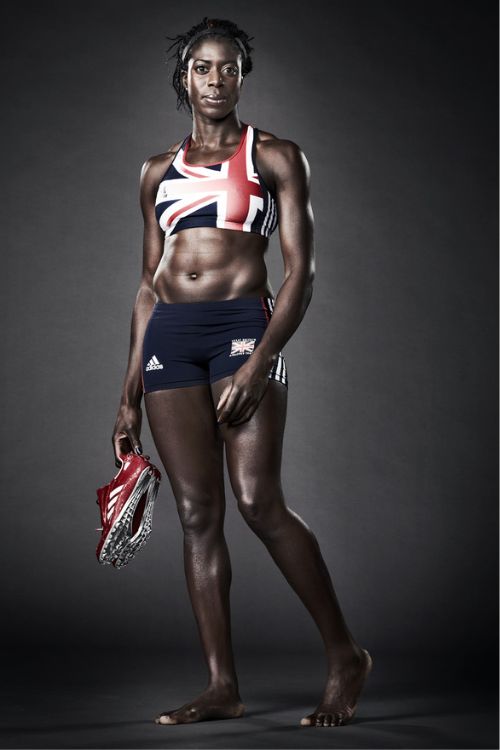 She secured her place in sporting history by clinching Olympic gold in 2008 and silver in 2012, in addition to being a dual World Champion in 2007 and 2013.
Ohuruogu's remarkable career encompasses a total of nine successive global championship medals, matched only by legends like Merlene Ottey and Usain Bolt.
Beyond her impressive achievements, she played a pivotal role in the British 4 × 400-meter relay teams, amassing a total of twelve global medals.
Even though she retired in June 2018, she continues to inspire, recently mentoring Matthew Hudson-Smith to a British 400-meter record and his first World Championship bronze medal.
Christine Ohuruogu Husband: Is She Married?
Christine Ohuruogu's private life remains largely undisclosed, with no public confirmation of her relationship, marriage, husband, or children.
In a 2010 interview with The Guardian, she commented, "I would love to have a big family one day."
Except for that comment, there is no available record that mentions her marriage or husband.
Similarly, her social media presence offers no insight into her personal life. Also, there have been no dating rumors or past relationships associated with her.
At 39 years old, she appears to remain single. It would be safe to assume from the available information that she is not yet married.
Parents & Family
Christine was born to her parents, Patience Ohuruogu and Jonathan Ohuruogu, in Newham, London, and raised in Stratford. Her parents are of Igbo-Nigerian descent.
Patience and Jonathan are parents to eight children, Obi, Christine, Charlie, Victoria, Daniel, Kingsley, Gabriel, and Joshua.
Christine is the second child of her parents, and her sister, Victoria Ohuruogu, is a fellow sprinter.
In a 2010 interview with The Guardian, Christine shared insights about her parents. Her father had formerly worked as a chief marine engineer but was self-employed at that time.
Likewise, her mother was employed with the Inland Revenue. However, there is no available information on whether her parents are still pursuing the same professions or have since retired.
Christine also mentioned that she takes after her father in being stubborn, highlighting their shared determination.
Additionally, she praised her father's relentless work ethic and intelligence, emphasizing his encouragement to strive for success without limitations.
Christine's parents nurtured an active childhood, playing outdoors and embracing sports as hobbies, which later evolved into a significant career path.
Both parents claim a hand in Christine's athletic ability, with her mother showing athleticism in her youth and her father maintaining fitness for his job. Known for their strong work ethic, they instilled the values of hard work and unlimited potential in Christine.
Throughout her professional career, her parents remained a steadfast presence at her crucial games. They provided unwavering support from the stands and spoke of their daughter with pride during interviews.