Christopher Eubanks's parents put a racket on his hand before he knew how to walk. They have always inspired him and helped to enhance his outstanding abilities on the court.
Christopher Eubanks is an American professional tennis player born on May 5, 1996.
He turned professional on October 23, 2017, and is regarded as one of the sport's most promising young players.
Known for his strong serves and competitive playing style, Eubanks played three seasons for Westlake High School from 2011 to 2013.
He led his team to win the regional championship and held the runners-up position in the state.
Eubanks played collegiate tennis for Georgia Tech Yellow Jackets. He was a two-time All-American and twice won ACC POTY during college.
In addition, the player received the USTA/ITA Sportsmanship Award in his junior season at college.
His ATP main draw singles debut came at the 2015 BB&T Atlanta Open.
Eubanks has a career-high ATP singles ranking of world No. 74, which he achieved recently on May 22, 2023.
Furthermore, he achieved a career-high doubles ranking of world No. 182 on September 14, 2020.
Recently, on March 30, 2023, he got defeated by Holger Rune in the first round of the French Open.
Christopher Eubanks Parents: Mark & Carla Eubanks
Christopher was born in Atlanta, Georgia, to parents Mark Eubanks and Carla Eubanks. He has one older brother, Mark Jr.
His upbringing has been crucial to his personal and professional growth. Growing up in Atlanta, his parents Mark and Carla, encouraged Christopher and his older brother to pursue sports.
Both of Eubanks' parents were very active themselves. It might be why he learned the value of dedicating himself to sports early on.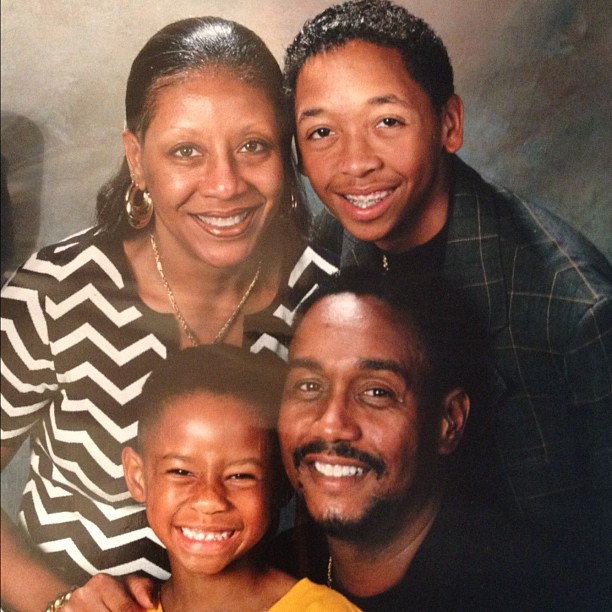 Eubanks used to watch his father teach his brother tennis at a very young age, even before he could play tennis. Tennis has always been a part of his childhood.
The player considers himself fortunate to have skilled and dedicated coaches throughout the years.
His father, Mark, was the first and foremost who was there from the beginning. Mark coached Christopher till he turned 13.
Although Mark realized that his son was good enough to play college tennis around 14 or 15, he wanted Christopher to stay humble.
As his parents supported his love of tennis early on, he grew up to be one of the best young athletes in the entire nation.
Christopher is appreciative of the opportunities his background has provided for him.
Relationship
According to his social media posts, young female fans of Eubanks may become elated by the fact that the American tennis player is single.
Christopher is not very open about his love life, and it looks like he has no past relationship.
However, he may also be in a private relationship that he does not want to disclose to the public.
It appears as if his fans have to have patience and wait longer for him to disclose anything about his relationship affairs.
Eubanks is focused on his game as he intends to have a long tennis career.
Net Worth
The Atlanta-based player has well-established himself on the ATP Tour. He has several noteworthy accomplishments in his portfolio.
Working up his way through the ranks, Eubanks has bagged the opportunity to defeat some of the best players in the world.
As of writing this article, Christopher Eubanks has earned $367,024 in prize money in singles and $11,020 in the doubles category in 2023.
The prize money that Eubank has earned throughout his career, combined with the singles & doubles, is $1,543,733.
As of 2023, the American tennis player's net worth is estimated between $1 million and $1.5 million.